Sensory-Inclusive Performances
These performances are intended to create a welcoming and supportive environment for children and adults on the autism spectrum as well as individuals with other sensitivity issues or developmental disabilities.

To create a sensory-Inclusive setting, slight adjustments have been made to the production including reduced sound levels, no flashing or strobe lights and minimal special effects. An area adjacent to the theater has been designated as a Quiet Room with specially trained volunteers to provide audience support.
Enjoy complimentary pre-show arts and crafts activity provided by Young at Art Museum, and join us for a post-show character meet & greet!
The Broward Center's sensory-inclusive programming is made possible through the generous support of The Batchelor Foundation, JAFCO Children's Ability Center, Nicklaus Children's Hospital, and The Taft Foundation. Special thanks to UM-NSU CARD for their in-kind support.
Upcoming Sensory-Inclusive Performances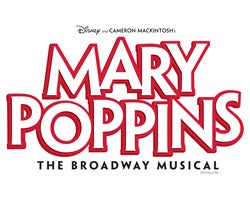 Apr 1, 2023
Broward Center
Presented by the Broward Center and Slow Burn Theatre Co.
Broward Center
Broward Center Presents