Broward Performing Arts Foundation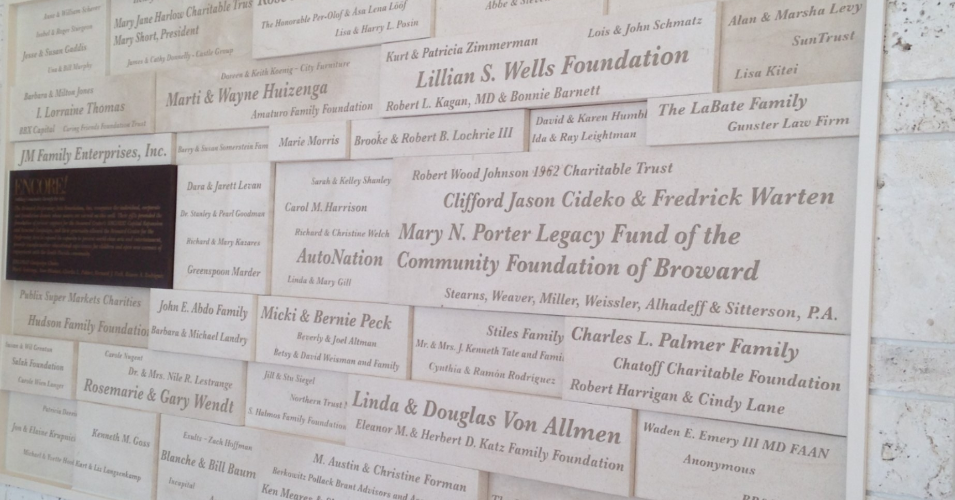 Play a role in the excitement by making a contribution to the Broward Performing Arts Foundation.
Each year, more than 100,000 Broward County school children see educational performances free of charge at the Broward Center. Thousands more are captivated by the world-class performances on our stages. The success of the Broward Center has opened access to the arts for broad segments of local populations and created an arts education program that is a model for the nation. This has been made possible, in large measure, by generous contributions to the Broward Performing Arts Foundation, Inc., the 501(c)(3) nonprofit organization established to receive and maintain funds to support the programs of the Broward Center.
Click here to learn how you can play a role in helping us build community through the arts.