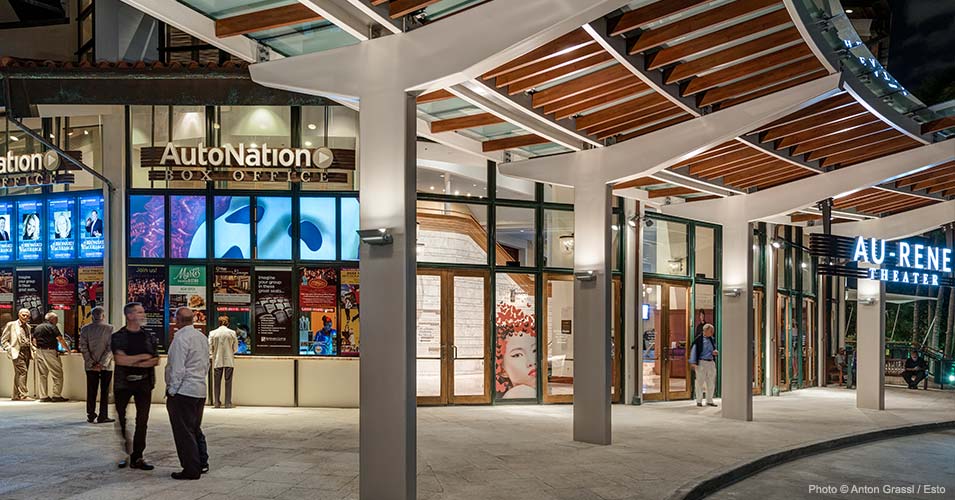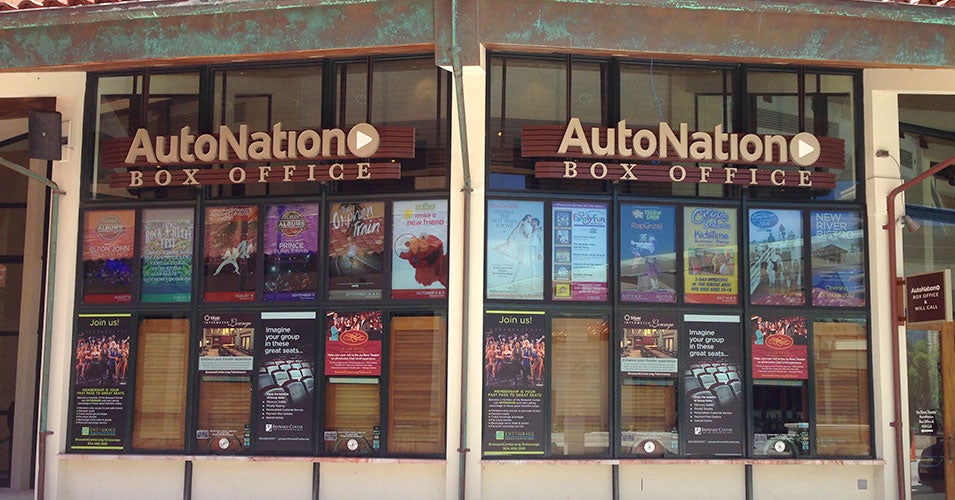 Broward Center Box Office

Your Ticket to the Best Show in Town
We offer several convenient ways to purchase tickets to our outstanding performances and educational programs. Buy tickets online or at our AutoNation Box Office.
Ticketmaster is the only official ticketing service of the Broward Center for the Performing Arts and all its affiliated venues. Know who you are buying from when you purchase tickets. The Broward Center and its affiliated venues CANNOT & WILL NOT PROVIDE REFUNDS OR CUSTOMER SERVICE for tickets purchased from unauthorized websites, broker sites, or the secondary market.
Please note: Tickets can be purchased at any of our venues for any of our venues.
Order Online*
Choose your own seat with our live automated ticketing program, powered by Ticketmaster. Find tickets now from your desktop, tablet or mobile device. Check your app store for the latest Ticketmaster app.
Order by Phone*
General | 954.462.0222, press 1
Phone support to purchase tickets is currently unavailable.
For assistance click here to Contact Us.
For assistance with your Ticketmaster order, click here for live chat or email with a representative.
Group Sales | 954.660.6307
Monday–Thursday, 10:00 AM–2:00 PM
Messages will be returned within 2 business days.
Purchase in Person*
Broward Center's AutoNation Box Office
Wednesday–Saturday, 1:30 PM to 5:00 PM
Hours subject to Backstage at Broward Center Tour days of operation.
201 SW Fifth Avenue
Fort Lauderdale, Florida 33312
Day of an event: Normal hours or one hour before event show time. The box office windows typically remain open for ticket sales and will call until show time. The box office is closed on most nationally recognized holidays or opens one hour before show time if an event is scheduled.
Will Call
To maintain a contactless ticketing experience, physical tickets will no longer be available to retrieve at will call. All will call tickets will be delivered electronically to your mobile device at the box office window.

Gift Certificates
See options here.
Entourage Member Priority Ticketing*
$75-$250 Levels | 954.468.2681
$500-$5,000 Levels | 954.414.6901
Become an Entourage Member | 954.468.2681 or learn more.

---
*Additional fees are attached to all box office, online and phone orders. What you should know before you buy a ticket. All patrons, regardless of age, must have a ticket. Lap seat tickets are available for select performances.