RHAPSODY IN BLACK ENCOURAGES STUDENTS TO SHARE THEIR STORIES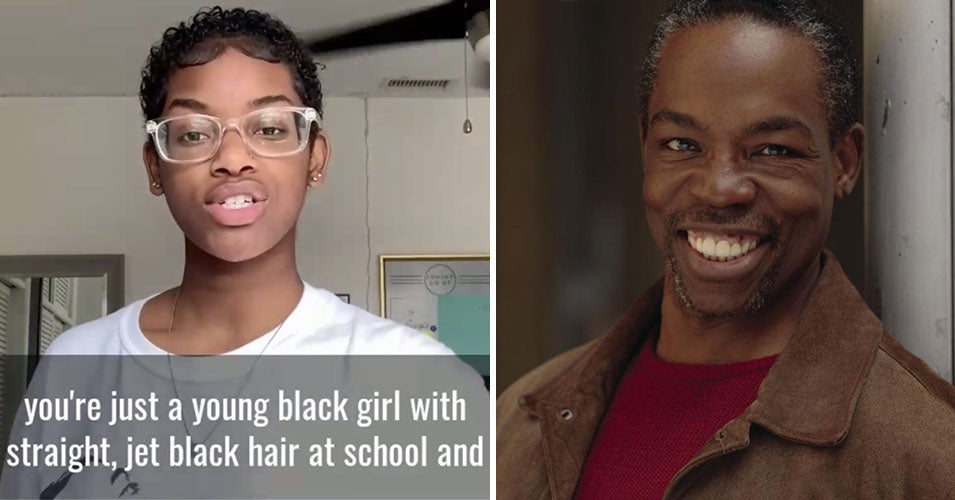 On February 2, students from Hallandale High, Cooper City High and Everglades High gathered on Zoom for an interactive workshop with actor LeLand Gantt, taking their 6-week experience to a powerful culmination. Gantt's one-man show, Rhapsody in Black, explores his personal journey to understand and eventually transcend racism in America. The program was a unique opportunity for students to work directly with the actor as well as professional teaching artists to examine issues of equity, diversity and inclusion – and then explore their own stories of personal identity and affirmation with powerful results. This program is part of Civics Through the Arts, a partnership initiative between Broward Center and Broward County Public Schools, generously supported by the Frederick A. DeLuca Foundation.
More than 60 students from three highs schools in theater, English and debate classes had the chance to first watch the virtual show and then participate in Q&A with LeLand Gantt moderated by Neki Mohan. They went on to work with Broward Center teaching artist Rachel Finley to explore and develop their own autobiographical performance pieces using different forms of storytelling. Their video pieces were produced and shared with their teachers, with a select piece from each school performed at the culminating event. Both Gantt and Mohan returned to be part of this special event on February 2 which delivered powerful stories of personal identity and an open and candid dialogue.
"My hats are off to you guys for the work that you are doing," shared Gantt following the event. "It's hopeful in a time that we are living in, and that this is happening because – and I don't mean to be trite – but these are the future leaders of our world. And the fact they are in this space in their heads at this time, it really makes me feel like: Okay, I'm not just throwing bottles in the ocean; I'm not just waging a war in the wilderness; things are happening and it's a positive thing. I'm amazed, thank you!"
Harrowing, incredible, often hilarious and always authentic, Rhapsody in Black is an impactful one-man show written and performed by New York City-based actor LeLand Gantt. The work, which made its debut in 2015, seemed tailor-made to address the racial distress that has come to the forefront this year. Due to the COVID-19 pandemic, in-person performances have not been an option this year. In response to interest in this powerful performance, the Broward Center joined 12 other performing arts institutions across the country to commission a filmed version created for the virtual classroom
The positive response from teachers and students encouraged Broward Public Schools to make Rhapsody in Black available to all high schools in the district this spring through the Student Enrichment in the Arts program which is delivering virtual performances and learning experiences to thousands of students throughout the pandemic.
"The Broward Center is passionate about the role the arts play in education, and we are proud to join other performing arts institutions in making this show accessible to students in our community and across the nation," said Kelley Shanley, Broward Center President and CEO. "Our long-term partnership with Broward County Schools allowed us to bring this timely and transformative program to our community as we work with artists locally and nationally to address issues of social justice and racial equality."
Rhapsody in Black explores LeLand Gantt's personal journey to understand and eventually transcend racism in America. We follow his life story from an underprivileged childhood in the ghettos of McKeesport, Pennsylvania to teenage experiments with crime and drugs to scholastic achievement and an acting career that landed adult LeLand in situations where he is virtually the only African-American in the room. His efforts to cope with the various psychological effects of consistently being marked "The Other" is recounted in exquisitely moving detail, guaranteed to leave lasting impressions.
To learn more about the development of Rhapsody in Black for schools or to contact the producers, click here.