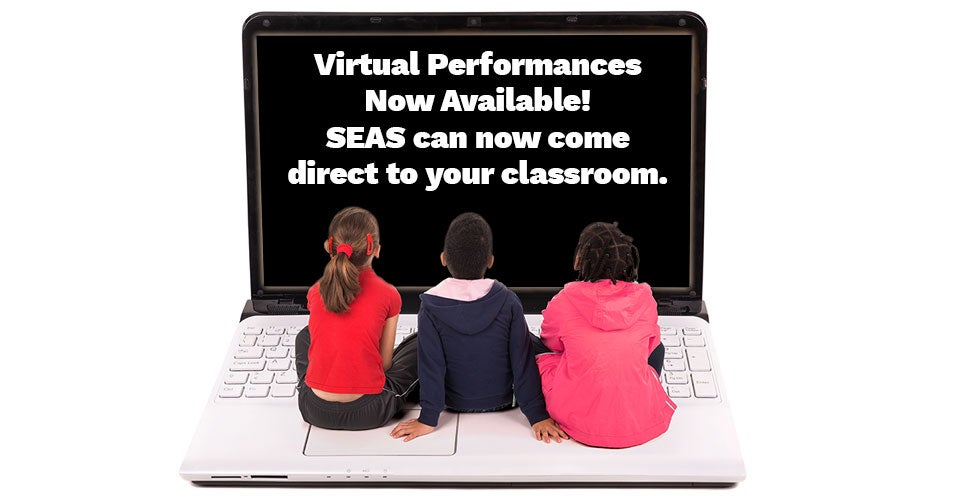 The SEAS Program and the Broward Center for the Performing Arts will be bringing quality virtual theater performances to students this spring. If you register for any of the following shows, you will receive a link to the performance video and be able to view the performance with your students any time within the date range listed.

To register visit www.browardschools.com/seas
---
Study guides and seas plus videos
Study Guides
Most shows come with downloadable Study Guides. Use these helpful guides to discuss plot, character and artistry with your students.
SEAS Plus
Add to your students' experience this season with a SEAS Plus workshop, available for select titles. These pre-show interactive workshops prepare your students for the theatrical experience, introduce the themes and characters, and lead them through a standards-aligned, arts-integrated activity connected to the content of the show. This spring, SEAS Plus workshops will be delivered via 20-minute pre-recorded videos that can be played at your convenience before viewing the show.
SEAS Shows Spring 2021