BROWARD CENTER FOR THE PERFORMING ARTS TO OFFER "RHAPSODY IN BLACK" TO LOCAL HIGH SCHOOLS WITH A FOCUS ON EQUITY, DIVERSITY AND INCLUSION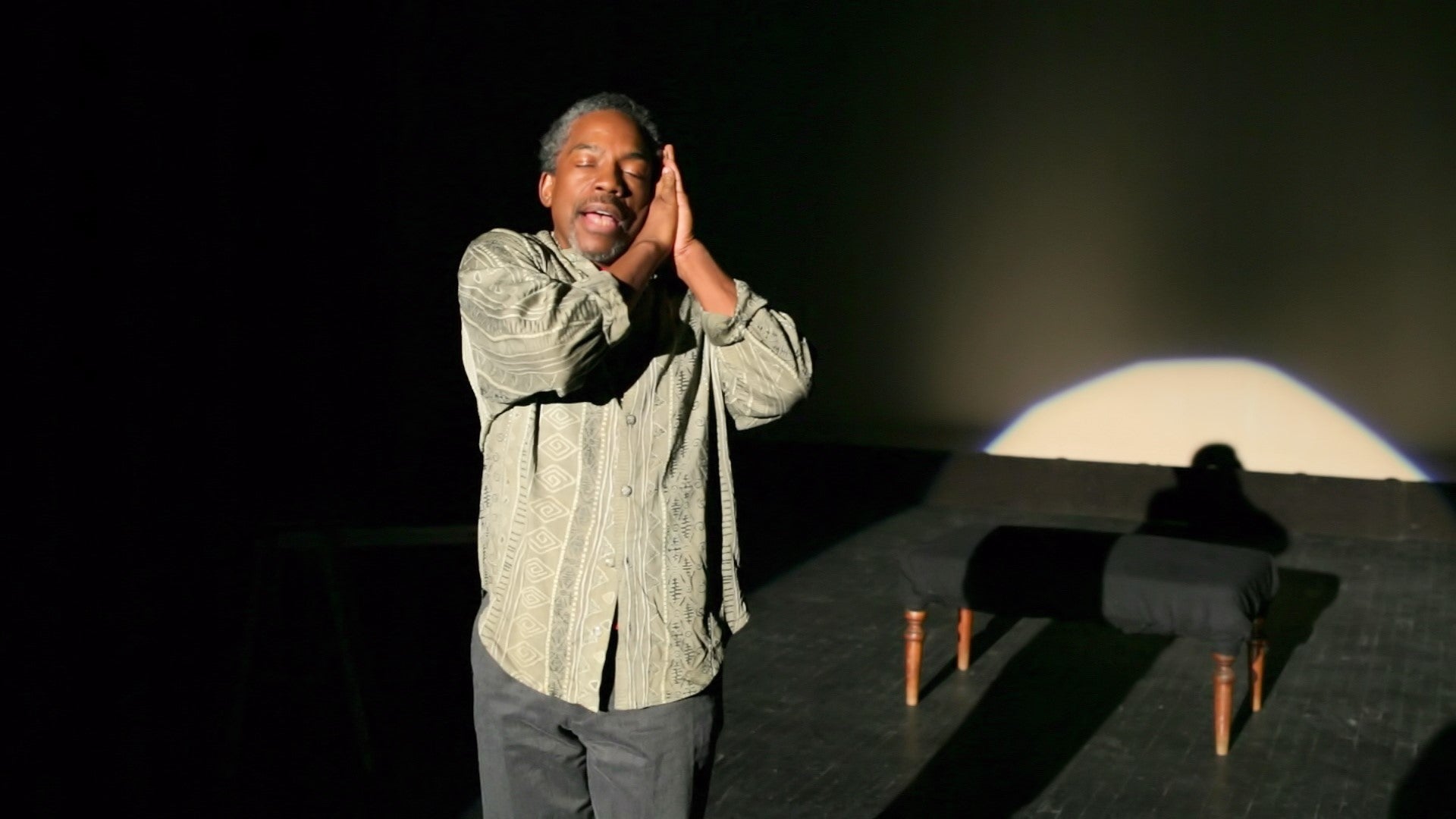 FORT LAUDERDALE, Fla. – The Broward Center for the Performing Arts, in partnership with the Broward County Public Schools, is offering a special program for further study into issues of equity, diversity and inclusion that features a virtual performance of Rhapsody in Black as part of their Civics Through the Arts partnership. The Civics Through the Arts program is generously supported by the Frederick A. DeLuca Foundation.
Harrowing, incredible, often hilarious and always authentic, Rhapsody in Black is an impactful one-man show written and performed by New York City-based actor LeLand Gantt. The work, which made its debut in 2015, seemed tailor-made to address the racial distress that has come to the forefront this year. Due to the COVID-19 pandemic, in-person performances have not been an option this year. In response to the interest in this powerful performance, the Broward Center joined 12 other performing arts institutions across the country to commission a filmed version created for the virtual classroom recorded in accordance with current health & safety considerations.
As part of its Civics Through the Arts Program in partnership with Broward County Public Schools, the Broward Center has created a special 6-segment program that will kick-off December 1 at Hallandale, Cooper City and Everglades High schools. Students from Theater, English and Debate classes will watch the educational version of the show and participate in a live Q&A with LeLand Gantt moderated by Neki Mohan. The students will then participate in a workshop, led by Broward Center Teaching Artists, where they will write and create their own autobiographical performance pieces focused on identity affirmation; these performances will be featured in a culminating event at the end of January with another virtual visit from Gantt.
"The Broward Center is passionate about the role the arts play in education, and we are proud to join other performing arts institutions in making this powerful show accessible to students in our community and across the nation," said Kelley Shanley, Broward Center President and CEO. "Our long-term partnership with Broward County Public Schools allows us to bring this timely program to our community as we work with artists locally and nationally to address issues of social justice and racial equality."
Rhapsody in Black explores LeLand's personal journey to understand and eventually transcend racism in America. We follow his life story from an underprivileged childhood in the ghettos of McKeesport, Pennsylvania to teenage experiments with crime and drugs to scholastic achievement and an acting career that landed adult LeLand in situations where he is virtually the only African-American in the room. His efforts to cope with the various psychological effects of consistently being marked "The Other" is recounted in exquisitely moving detail, guaranteed to leave lasting impressions.
The original 90-minute version of Rhapsody in Black was developed under the auspices of New York City's Actor's Studio, with Estelle Parsons as the directorial consultant, and subsequently became a project of Bardavon Opera House. It won an Audience Favorite Award when Gantt performed the piece at the 2015 IPAY (International Performing Arts for Youth) conference. The outcome of that experience led Gantt to develop a 60-minute educational version, suitable for school audiences ages 13 to 18. Since then, the 60-minute version and the 90-minute version of Rhapsody in Black have been performed on tour in theaters in the USA, Canada and Sweden, along with the Q&A with Gantt.
The virtual production was produced by Bardavon Opera House, Chris Silva, executive director; Stephen LaMarca, managing director; and Edward Schoelwer, Red Shell Mgmt, associate producer. Additional support for the project came from Ulster Savings Bank Foundation. The virtual performance of Rhapsody in Black by LeLand Gantt can be licensed by contacting Mr. Schoelwer, Red Shell Mgmt at eschoelwer@redshellmgmt.org or (646) 495-1564.
The Broward Center's Civics Through the Arts initiative features themes and content from Broadway shows and professional performances across performing arts genres to teach students about history and civic engagement through programs that encourage active participation by both the teachers and students. For more information about this initiative, contact Jan Goodheart at jgoodheart@browardcenter.org.
The Broward Center 2020-2021 season is presented by the Broward Performing Arts Foundation. AutoNation, Bank of America, Canteen, Cleveland Clinic Florida, Greater Fort Lauderdale Convention & Visitors Bureau, JetBlue, MasterCard and Sylvester Comprehensive Cancer Center are proud sponsors of the Broward Center. The Broward Center's wide range of K-12 educational programs is generously supported by the Frederick A. DeLuca Foundation.
###
About The Broward Center for the Performing Arts
One of America's premier performing arts venues, the Broward Center for the Performing Arts presents more than 700 performances each year to more than 700,000 patrons, showcasing a wide range of exciting cultural programming and events. Guest experiences at the Broward Center include the all-inclusive JetBlue Flight Deck on the Club Level, special events in the Huizenga Pavilion, waterfront dining at Marti's New River Bistro and innovative classes and workshops for all ages at the Rose Miniaci Arts Education Center. With one of the largest arts-in-education programs in the United States, the Broward Center serves more than 130,000 students annually. The Broward Performing Arts Foundation, Inc. receives and maintains funds to sustain, develop and secure the future of the Broward Center. The Broward Center for the Performing Arts is located at 201 SW Fifth Ave. in Fort Lauderdale. For more information, visit BrowardCenter.org.
Broward Center's Road to Recovery Fund
The Broward Center is on the Road to Recovery. While the theaters are dark and staff is at a minimum, the hard work continues. Faced with the loss of 90% of its revenues, the Center depends on contributions to sustain its operations as it prepares for the day when the doors reopen, the curtain rises and the lights return to the Broward Center stages. Donations to the Road to Recovery Fund can be made at BrowardCenter.org/R2R