Home

/

Education: Classes: Adults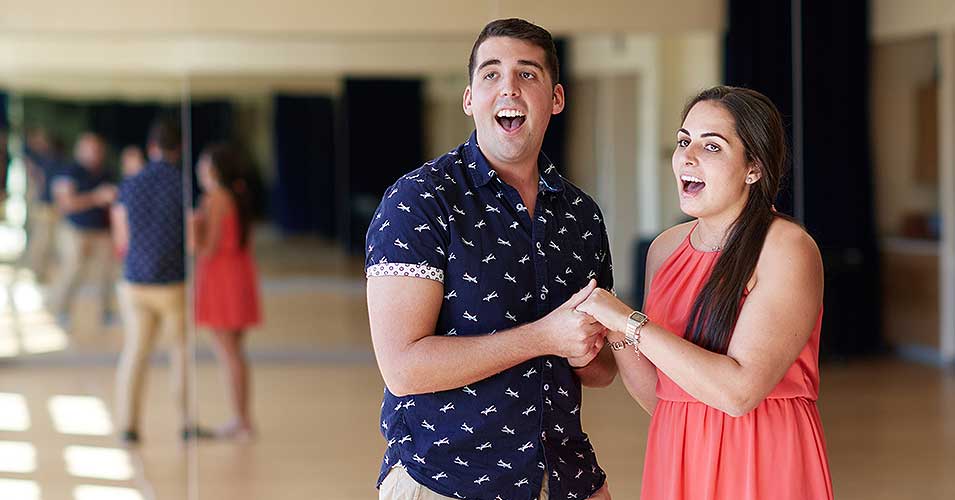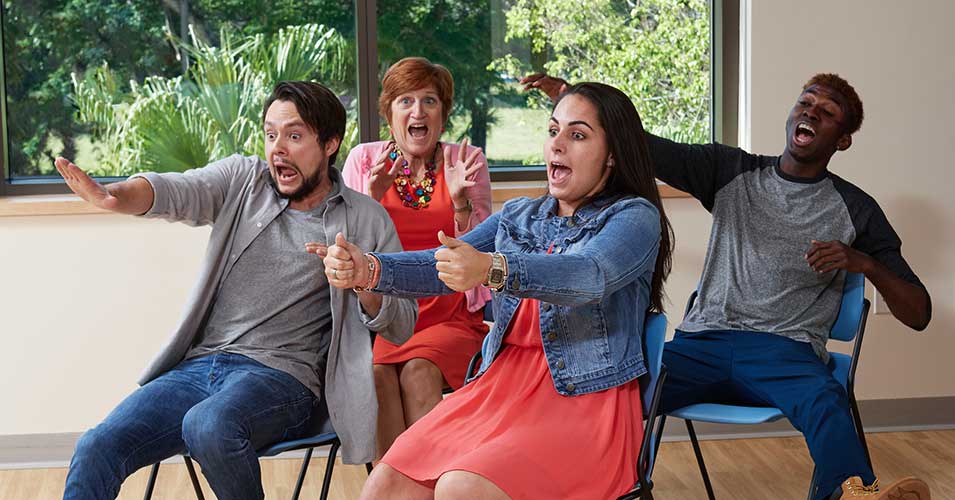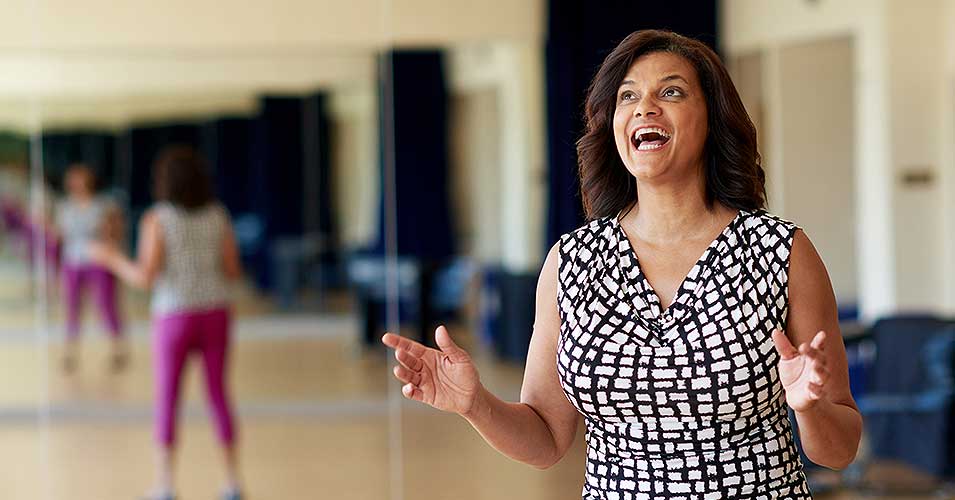 After Work Players
Show: Guys and Dolls
Mondays; 6:30 – 8:30 PM* | $350
Class dates: 4/23 – 6/24*
Join us for a new musical theater class designed for adults who want to have fun and be in a show. Led by leading theater professionals Tammy Holder (voice), Ron Hutchins (choreography) and Jill Lustig (acting), this class will feature exciting dance numbers, well-known tunes from Guys and Dolls and lot of opportunities to shine! Hailed as the perfect musical comedy, Guys and Dolls is an award-winning classic that gambles with luck and love under the bright lights of Broadway. No audition required and all experience levels are welcome. Class fee includes script and costume.
*This class consists of 11 rehearsals and 2 shows. Full rehearsal and show schedule listed below.
Class & Rehearsal dates:
4/23 – 6/18; 6:30 PM to 8:30 PM (Mondays)
5/29; 6:30 PM to 8:30 PM (Tuesday)
6/21; 6:00 PM to 9:00 PM (Thursday)
6/22; 6:00 PM to 8:00 PM (Friday)
No class: 5/28
Show Dates:
6/23; 7:00 PM (Saturday)
6/24; 3:00 PM (Sunday)
ADULT ACTING
MONDAYS 7:15–8:45 PM | $225 - SOLD OUT
WEDNESDAYS 7:00–8:30 PM | $225 - NEW DATE ADDED
Class dates: 1/17-3/21
Act now! This class helps build a strong foundation and confidence as you learn/review the 'fun'damentals of good acting. Participate in theater games, physical and vocal warm-ups, improvisation and learn basic text analysis. Develop the skills needed to make strong choices as you build a character for monologues or scene work.
Teaching artist: Gail Garrisan
COMEDY IMPROV
Mondays 7–8:30 PM | $225
Class dates: 1/22-4/2
Skip date: 3/26
Comedy Improv is a fun introduction into the world of improv for beginning improvisers, as well as an opportunity for the more experienced improviser to refresh and hone their skills and stage of play. Classes consist of warmups, light skill work and both "Whose Line is It Anyway" style and scene-based improv game play. Students will leave with a greater understanding of the basic tenets of improv and are encouraged to unleash their creative genius. Course study will have an emphasis on solid skills coupled with fun!
Teaching artist: Greg Philippi
ADULT ACTING - SCENE STUDY & MONOLOGUES
Tuesdays 7–8:30 PM | $225
Class dates: 1/16-3/20
This class is for participants seriously interested in building on their craft and skills as they further their understanding of script analysis and character development, a.k.a. "the actor's homework". Students dig into more complex material through analysis, exercises and movement in this advanced acting class. Breath, body and the intellect are explored as character details and specificity are created. This class will increase skills and self-awareness as well as prepare students for entry into the professional acting community. Meeting with scene partner outside of class is a probability and strongly suggested.
Teaching artist: Gail Garrisan
Prerequisite: Two sessions of Adult Acting required or similar acting experience as assessed by instructor. New students can email [email protected] for teacher assessment.
Teaching artist: Gail Garrisan
Broadway Dance for Adults–NEW!
WEDNESDAYS 7:30–8:30 PM | $200
Class dates: 1/17-3/21
Designed for adults who want to DANCE! Broadway dance is the focus of this high energy class. Taught by award-winning director/choreographer Ron Hutchins, Broadway Dance is the perfect class to help you stay fit while learning basic steps and explosive choreography from some of Broadway's greatest shows. Spread the word, bring a friend and take advantage of this opportunity to embrace your inner dancer. No prior experience required. All dance levels welcome.
Teaching artist: Ron Hutchins
ADULT SINGING BEGINNER—NEW!
Thursdays 6:30–7:30 PM | $200
Class dates: 1/18-3/22
Come and sing! Designed for adults who enjoy singing Broadway show tunes and wish to improve their vocal technique, this class uses musical theater songs to teach proper vocal production, breath control and how to act out a song. No previous singing experience is necessary as students learn group numbers in a supportive environment. Participants will perform in a showcase at the end of the session.​
Teaching artist: Tammy Holder
ADULT SINGING ADVANCED—NEW!
Thursdays 7:30–9PM | $225
Class dates: 1/18-3/22
Expand your singing and performing techniques in this advanced group vocal class. Continue to develop proper breathing, tone production and vocal expression by acting a song out in a safe and professional environment. Classes open with technique exercises continue with Broadway repertoire in a group setting followed by the opportunity for students to present a solo performance for more individual feedback.
Beginning Adult Singing or similar singing experience required as assessed by instructor. New students can email [email protected] for teacher assessment.
Teaching artist: Tammy Holder