Home

/

Accessibility Information
ACCESSIBILITY INFORMATION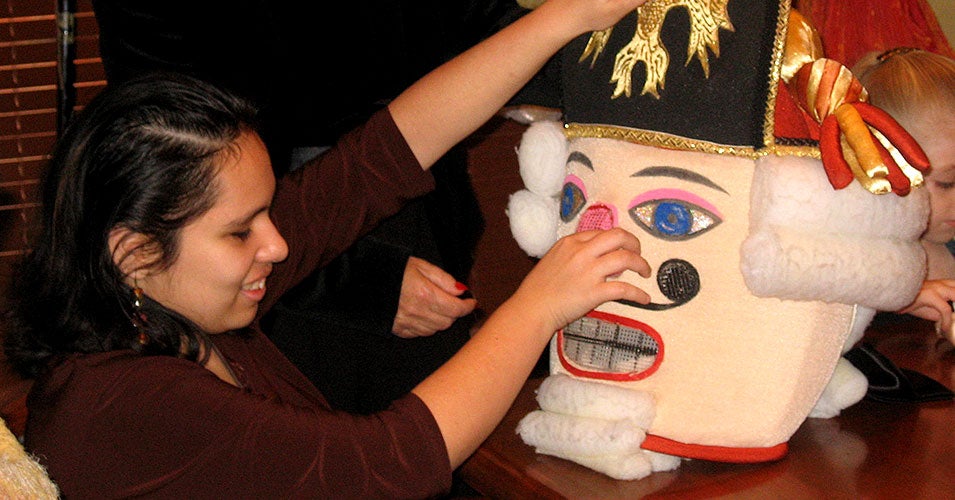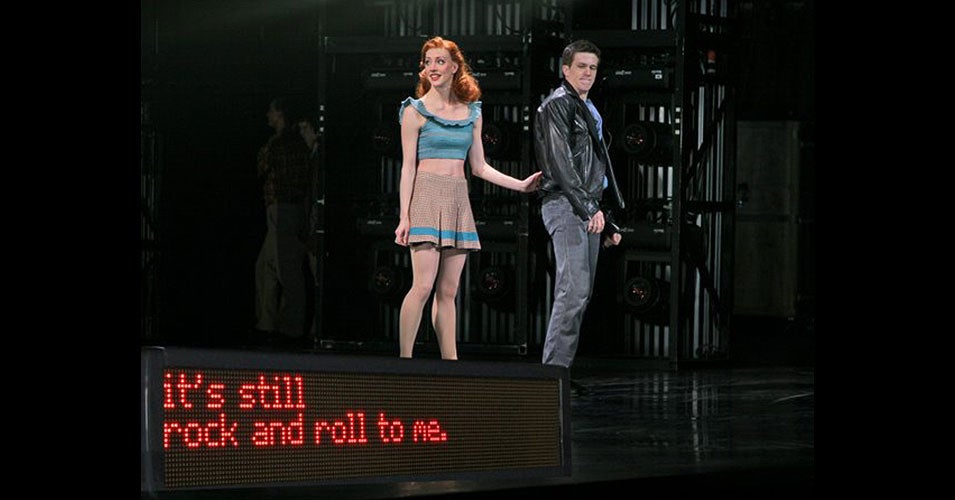 Let us make your experience as easy and rewarding as possible
We want your time at The Broward Center for the Performing Arts to be comfortable and satisfying. That's why we offer a variety of services to improve your visit.
Audio Described Performances

Listen through an assistive listening device (ALD) to trained audio describers as they provide a live description of the action and visual elements of the performance.

Offered at select performances. 2022/2023 Broadway in Fort Lauderdale (ALD) schedule to be announced before October 2022.

Please note: a limited number of headsets are available per performance on a first come basis.

SIX
HAMILTON
RIVERDANCE: 25th Anniversary Show
TINA - The Tina Turner Musical
CHICAGO
Harper Lee's TO KILL A MOCKINGBIRD
MEAN GIRLS
BEETLEJUICE

Listening Devices

Assistive Listening Devices are available in all of our performance spaces.

These devices amplify and clarify sound for patrons who are hard of hearing. There is no charge for the use of the headset. If you wish to use one of these headsets during your visit, please see the Guest Services Manager or Front of House personnel in the lobby.

Open Captioned (OC) Performances

Spoken dialogue scrolls across a digital screen as the action occurs on stage.

Open Captioned (OC) Performances, spoken dialogue scrolls across a digital screen as the action occurs on stage.

Offered at the below performances:

Little Shop of Horrors - Sunday, Oct 23 1:00 PM
Footloose, The Musical - Sunday, Dec 18 at 1:00 PM
Honeymoon in Vegas - Sunday, Feb 12, 2023 at 1:00 PM
Disney's Mary Poppins - Sunday, Apr 2, 2023 at 1:00 PM
Disney's Newsies - Sunday, Jun 18, 2023 at 1:00 PM

Sign Interpreted Performances

Offered at the below performances:

Come From Away – Friday, November 12, 2021 at 8:00 PM
The Prom – Friday, December 17, 2021 at 8:00 PM
Tootsie – Friday, January 21, 2022 at 8:00 PM
Ain't Too Proud – Friday, February 18, 2022 at 8:00 PM
Frozen – Friday, March 18, 2022 at 8:00 PM
Cats – Friday, April 8, 2022 at 8:00 PM
Pretty Women – Friday, May 13, 2022 at 8:00 PM

Large Print & Braille Performances

Theater Access

Our facilities feature ADA-approved signage, handrails and automatic door openers.

The Wayne and Marti Huizenga Family Skywalk connects the Arts & Entertainment Parking Garage with the Horvitz Lobby in The Au-Rene Theater. The skywalk entrance provides protection from the elements and easy access for patrons with disabilities.

A second entry is located at the bottom of the driveway entrance, immediately across from the Arts & Entertainment Parking Garage.

Patrons with limited mobility may be dropped off in front of the Au-Rene and Amaturo Theaters via the front driveway. The drop off point allows for access to all event and meeting spaces.

Special Seating

Accessible seating is available and can be limited. We encourage you to order early and to specifically request seating for wheelchair access, easy access transfer or swing arm seats, sign-interpreted, audio described or open-captioned performances when placing your order.

Accessible seating may be purchased by calling Telephone: 954.462.0222 or 800.359.2525(TTY). Wheelchair seating may also be purchased on line at browardcenter.org. Look for the Request Accessible Tickets button on the event purchase page.

Wheelchair/Accessible Ticketing Policy

It is prohibited for anyone, other than those requiring the accessible features of a seat or that of a guest's companion to use accessible seating locations (unless the area has been released for general seating). Those purchasing wheelchair accessible seating may purchase one (1) wheelchair accessible seat and up to three (3) companion seats; any additional seats must be purchased in the regular seating areas. This policy ensures that we are able to accommodate all available and accessible wheelchair seats in our theaters.

Wheelchair Availability

We have a limited number of wheelchairs available at no charge. Please ask any Guest Services Manager or Front of House personnel for assistance.

Service Animals

Service animals as defined by the American with Disabilities Act are permitted into the theaters and must remain on a leash or in a harness at all times.

A service animal must sit under the guest's seat or at his/her feet.

Service animals are not permitted to sit in the aisle or on seats.

A guest whose service animal poses a threat to the safety of other Broward Center guests and/or staff may be asked to escort the animal off the premises.

Restrooms

Wheelchair accessible and companion/family restrooms are located throughout the Broward Center. Please ask any Guest Services Manager or Front of House personnel for locations.

Sensory-Friendly Performances

These performances are intended to create a welcoming and supportive environment for children and adults on the autism spectrum as well as individuals with other sensitivity issues or developmental disabilities.

See Our Upcoming Shows

Emergency Information

To contact an audience member during a performance, please call security at 954.468.3323. We will do our best to reach your party. Please provide a seat number, section and row if possible.

Touch Tours

Touch Tours are available on a limited number of performances.

Touch Tours will begin 1 hour prior to scheduled performance

For more information or to make a reservation for a touch tour, call 954.468.3305 or email.

Website Accessibility

The Broward Center for the Performing Arts is committed to ensuring that individuals with disabilities enjoy full access to our websites. In recognition of this commitment, we are in the process of making modifications to increase the accessibility and usability of this website, using the relevant portions of the Web Content Accessibility Guidelines 2.0 (WCAG 2.0) as our standard. Please be aware that our efforts are ongoing. If, at any time, you have difficulty using this website, or with a particular web page or function on this site, please contact us by phone 954.468.3305, through our ticketing partner's TDD line (Telecommunications Device for the Deaf) at 800.943.4327 or email accessibility@browardcenter.org and we will make all reasonable efforts to assist you.