EXPERIENCE A UNIQUE SIDE OF AFRICAN CULTURE AT THE BROWARD CENTER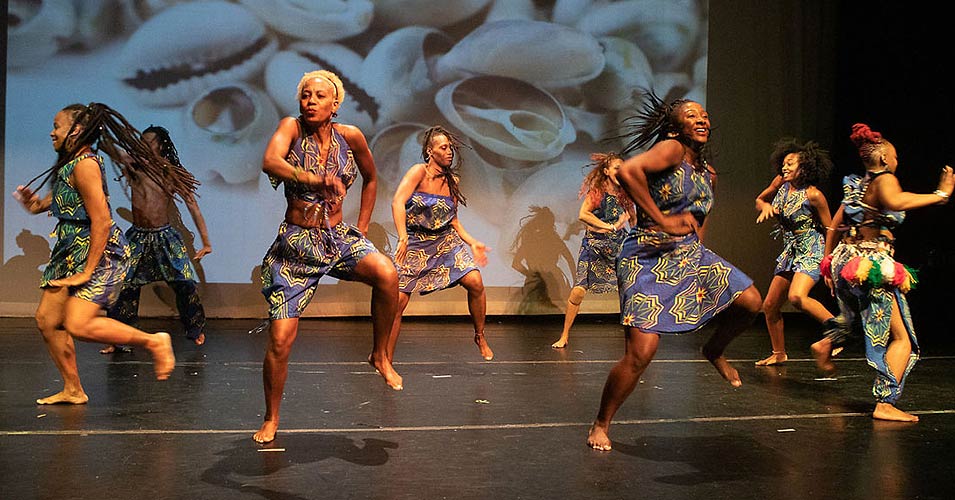 Delou Africa, Inc. presents Tall Spirit – Stilt Artistry of Black Immigrants, a new concert work exploring stilt artistry and the societies from which it arose, in the Broward Center for the Performing Art's Amaturo Theater on Monday, August 8 at 8 p.m.
The concert premieres the commissioned work of two highly regarded Stilt Mask Guilds: Nanfoule Folklore Ensemble of Washington, D.C. and Miami's USVI Mocko Jumbie Stilt Dancers. The event also features regional, national and international drummers, dancers, folklorists and actors. Local groups Delou Africa Dance Ensemble, Sikan Afro-Cuban Project, and the Haitian inspired TLL Dance Ensemble also present cultural connections to the theme.
The family-friendly Tall Spirit Concert incorporates aspects of folkloric and contemporary arts in a multi-media framework and highlights more than twenty artists skilled in dance, masquerade, music, and storytelling blended with innovative set, lighting, media, and both acoustic and recorded music. The concert explores the sustained role of the stilt and drummer as; wise protector, an example of communal resilience and the bridge linking the gap between new and old themes.
The Tall Spirit Concert is presented by Delou Africa, Inc. as part of the Tall Spirit Project, funded in part by the Knight Foundation. Supporters of this two-year initiative also include; Broward Center for the Performing Arts, the City of Miami, Florida Memorial University, Florida State Division of Arts & Culture, Little Haiti Cultural Complex, Miami-Dade Department of Cultural Affairs and Silver Fox Elite Fitness, LLC.
The Tall Spirit Project offers a series of community engagements in the distinctive art forms of African derived stilt masquerade and music. Additionally, during 2022 and 2023 the project benefits more than 100 artists; reaches more than 20,000 audience members; activates intergenerational experiences through stilt and drumming for 25 marginalized youth; and, presents three public performances.
The production is presented as part of the Broward Center's Arts Access Program, which assists community-based organizations in presenting arts and cultural performances at the Broward Center. The program provides technical assistance and marketing support to local community groups enabling them to develop and build their audiences.
Tickets are $21.50-$48.38. Ticketmaster is the only official ticketing service of the Broward Center. Buy tickets online at BrowardCenter.org or Ticketmaster.com; by phone at 954.462.0222 or in person at the Broward Center's AutoNation Box Office.
The Broward Center 2022/2023 performance season is supported by the Broward Performing Arts Foundation. AutoNation, Bank of America, Greater Fort Lauderdale Convention & Visitors Bureau, Spirit and Sylvester Comprehensive Cancer Center are proud sponsors of the Broward Center. Programs are also sponsored in part by the State of Florida, Department of State, Division of Arts and Culture and the Florida Council on Arts and Culture.