A Salute to Maestro James Brooks-Bruzzese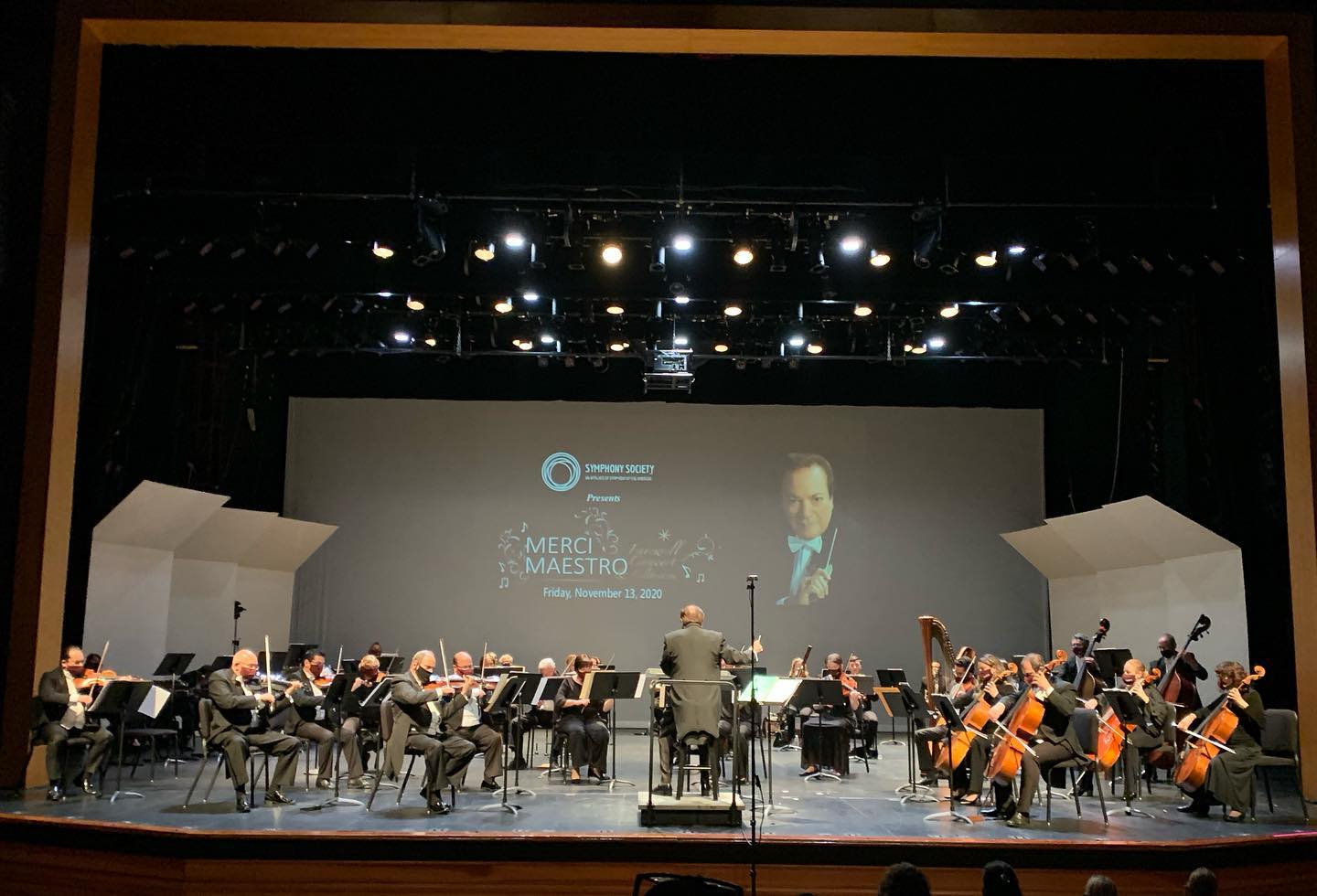 A Salute to Maestro James Brooks-Bruzzese
By Chuck Malkus
Maestro James Brooks-Bruzzese has influenced thousands of lives with his music. On November 13, 2020, the Symphony of the Americas presents a tribute concert entitled "Merci Maestro" to honor and celebrate its Founding Artistic Director at Broward Center's Amaturo Theater. It is a fitting concert for the reopening of the hall during this unprecedented time, as Maestro Brooks-Bruzzese and the Symphony of the America opened the hall in September 1991 with the very first performance on this stage. The Amaturo Theater would become the home to the Maestro for performances that have brought classical music to the forefront in South Florida for nearly 3 decades.
Brooks-Bruzzese was born in Panama where his father served in the United States military. The composer credits his discipline, in addition to encouragement and inspiration from his Colombian mother, in his achievements with piano as a youngster. He literally played it forward for several generations of musicians and music aficionados. Now, 32 years later, Maestro is retiring.
Maestro James Brooks-Bruzzese credits his grade school years in Panama with his involvement in both sports and the piano to eventually take him on a worldwide journey of conducting. Although tackle football seems like an unlikely activity to develop techniques associated with music composition, he reflects today on just how much this made a difference for him.
"In fifth grade, my mom kept me involved with sports, which allowed me to learn about football plays so that I'd get better at learning music," explained Maestro recently. "She pushed me to be active in sports, in addition to learning how to play the piano. With football, you have to be involved emotionally in every play. I thought to myself, 'If I learn all these plays, the motion, and the timing – this would help me tremendously.' Football provided a transition towards my love for music.
"My dad always backed up my mom on the importance of learning new things and especially about foreign languages such as German," he added. "I developed a passion for learning everything I could throughout grade school, which led to a desire to achieve a higher level of perfection for our Symphony of the Americas. I'm a believer in constantly learning new techniques and delivering the highest level of joy for attendees."
"We must tremendously care about our children, who are the next world leaders. Without music in their life, there is no balance," explains Maestro. "Our young people need an outlet to express themselves today more than ever."
Maestro's legacy of assisting younger generations achieve extraordinary careers continues today after spending more than 50 years showcasing his work on six continents, establishing educational opportunities for aspiring musicians, and touring the globe for Symphony of the Americas. Glenn Basham was one of his students in 1972 at Pompano Beach High School.
"Maestro was an essential part of my awakening as a 14-year-old to the potential of playing music as a career," says Basham, a concertmaster for the Naples Philharmonic. "Although Doc Brooks was a strict, demanding perfectionist, after rehearsal was over, he'd always treat everyone with a high level of respect. He made you feel like a million dollars."
"Maestro has a reputation investing in other musicians, young as well as experienced, to get it right; the sound needed to be perfect," adds Basham, who performed with him recently. What Maestro instilled in all of us as youngsters was the critical need to get every note right and to have patience and stamina no matter how many times it was necessary to do it all over again.
Maestro is renowned for thrilling audiences in over 54 countries in South America, Africa, Asia, South Africa, Amsterdam, Berlin and Budapest. One of his most memorable trips, however, was a joint project with the Rotary Club of Fort Lauderdale which took Symphony musicians to Haiti on a humanitarian tour.
"When we arrived in Haiti, Maestro wanted to visit underserved regions of the country. To find one of the churches, we took a pontoon boat with all our instruments," recalls Renee LaBonte, one of the musicians who also serves at the Symphony's executive director. "This was the first time in 50 years that residents heard live music."
Arts patron and philanthropist Joseph Amaturo helped build the Broward Center for the Performing Arts and credits Maestro Brooks-Bruzzese as a key leader responsible for transforming Fort Lauderdale into a music mecca. "It is an honor for me to see such a beautiful orchestra performing some of the world's sweetest music. This is one of the reasons for remaining an avid supporter of the Symphony."