Home

/

Education: Meet the Teachers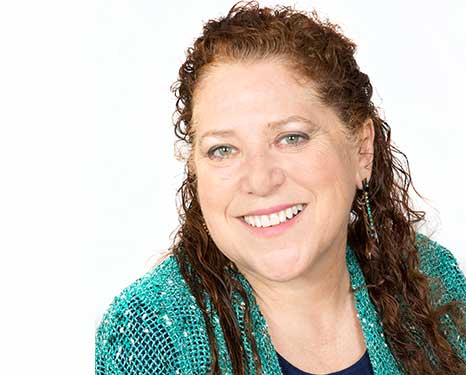 Carrie Sue Ayvar (Master Storyteller)
Connecting curriculum, people, languages and cultures in both English and Spanish for over thirty years, nationally renowned master storyteller, Carrie Sue Ayvar, is a Chautauqua scholar and Kennedy Center and Wolftrap trained artist in education who believes, as her grandfather taught her, that "If you don't know the trees you may be lost in the forest, but if you don't know the stories you may be lost in life." Long active as an advocate for the art of storytelling and arts education she is the recipient of the National Storytelling Network's Oracle Award for Service and Leadership, the "Sun Award" for Advancing Teaching and Learning Through the Arts, the National Parenting Publications Honors Award, an iParenting Award for her Cuentame Un Cuento/Tell Me A Story CD and the Broward Teaching Artist Recognition ArtsEd Forever Award.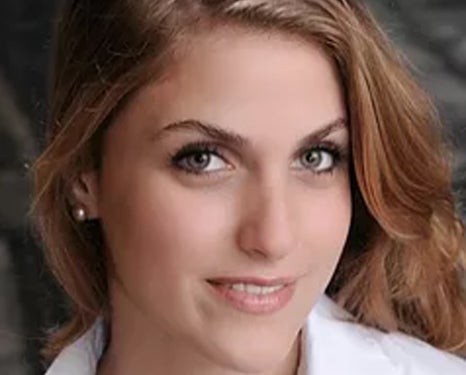 Jessica Bianco Borbone (Music Theater/Vocal Coach)
Jessica Bianco Borbone is an award-winning soprano who is equally comfortable on the stage and in the classroom. She has successfully prepared students for auditions, competitions, and college applications encompassing a wide variety of styles including musical theatre, jazz, and classical singing. Locally, she has appeared with The Bach Ensemble of Naples, as a Soloist for the Master Chorale of South Florida, various productions with Miami Lyric Opera and is an Artist in Residence at The Sunshine Cathedral. She has worked as a teaching artist, general music teacher (pk-8), choral director and enjoys a flourishing private voice and piano studio. Recently, her original composition Love Grows and Grows was published in the children's book Love Grows and Grows: A Blooming Story for an Extended Family by Shannon Forster. Jessica earned her Master of Music degree from the San Francisco Conservatory of Music and her Bachelor of Music from Stetson University.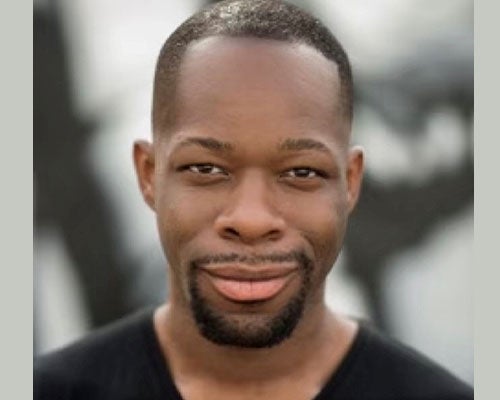 Jerel Brown (Dance)
Jerel is a South Florida native. He was last seen in Footloose as Principal Clark. He recently performed in Mlima's Tale (Zoetic Stage) The Public Execution of The American President (Finstrom Festival) and Smoke, Lillies and Jade (Hued Songs). Choreographed Kitty Hawk and IAMME (Adrienne Arsht) and Addams Family (NextStopBroadway). He received a Silver Palm award and a Carbonell nomination for his choreography for Once On This Island (Slow Burn Theatre). Other credits include Kinky Boots, Matilda, Head Over Heels (Slow Burn Theatre) Hair (MNM Prod) Guys and Dolls, West Side Story (The Wick) Victor/Victoria, Sweet Charity (Broward Stage Door) Rock Odyssey 2019 (Adrienne Arsht) Ruined (Gablestage) Universals Monsters Live (Universal Studios Japan) IG:jerelbrown7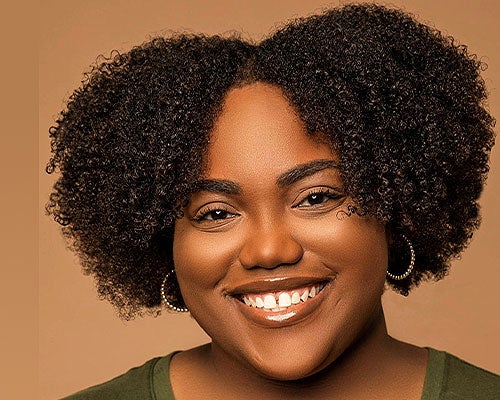 JAVONDA CARTER (MUSICAL THEATER, ACTING)
JaVonda Carter was born and raised in Ft. Lauderdale, Florida where she first started attending classes at Broward Center for Performing Arts during high school. After graduating from Florida A&M University with a B.A. in Theatre Performance, she is now a new teaching artist at the theater that helped develop her passion for the arts. JaVonda is excited to help her students cultivate their talents, create a solid foundation, grow in their artistry, and spread the love of the arts the same way her teachers created an encouraging environment for her to do the same.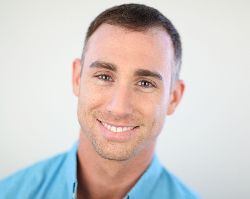 Ven was on Broadway in Disney's Tarzan and Legally Blonde and toured the US in Legally Blonde, Saturday Night Fever and Swing. He toured Europe in the musical Grease and performed internationally in Japan, Canada and Mexico. After a 14-year career in Broadway and regional theaters across the US, he returned to school to earn his M.A. in Clinical Mental Health Counseling from Gallaudet University in Washington, DC, focusing on Deaf and Hard of Hearing populations.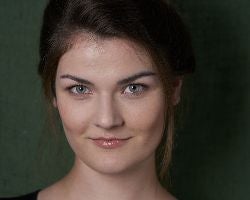 Caroline Dopson has her MFA in Theatre Performance from Florida Atlantic University where she now teaches acting. Additionally, she studied at the Stella Adler Conservatory in New York, The Gately/Poole Conservatory right outside of Chicago, and Centenary College of Louisiana. She also teaches and directs at Standing Ovation Performing Arts and teaches musical theatre for Fusion Enrichment.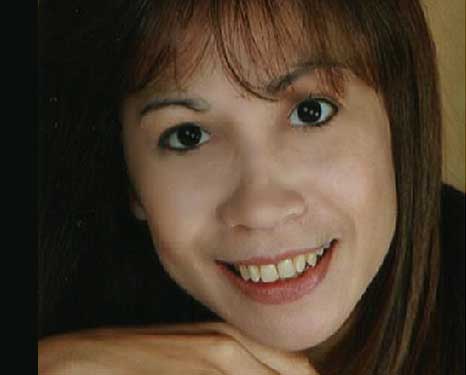 Nina Felice (The Performance Project School of the Arts)
Following a career as a professional actress, Nina Felice founded The Performance Project School of the Arts to nurture young talent and encourage the pursuit of their creative dreams. With a bachelor's degree in Fine Arts and a master's degree in Child/Family Psychology, Nina incorporates the two disciplines into her teaching techniques to guide and motivate young performers. For almost two decades, she has directed and produced more than 15 shows each year. Nina has choreographed and directed several high-caliber professional productions at the Broward Center during their annual summer theater camp.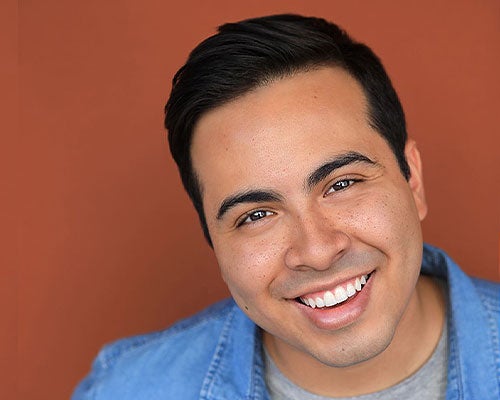 Andrez is a professional vocalist and performer as well as a teacher of music and dramatic play for youth. He earned a BFA in Theatre Performance from Florida Atlantic University. Andrez has toured with artists from The Voice television show in Los Angeles and participated in session singing for shows on Disney! He has been singing and teaching around South Florida for 10 years, vocal directing kids in musicals, church bands, Broadway prep workshops, and private lessons. Additionally, he teaches music to babies and youth at State of Kid in the Miami Design District and all across south Florida in private and public classes hosted by "Jam with Jamie."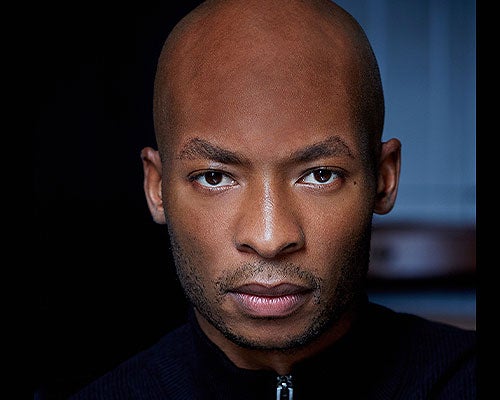 SAMUEL FRAY (MUSICAL THEATER)
Samuel is a classical pianist, actor and model who began his formal piano studies at age 19. Throughout his career he has taught private students and performed solo and chamber works. Samuel attended Rowan University earning his undergraduate degree in piano performance under the tutelage of the pedagogue Veda Zuponcic. He studied at The University of Miami earning his Master's in piano performance under the instruction of J.B. Floyd and Tian Ying. During his Master's program. Throughout his acting and modeling career has has graced two magazine covers and has modeled in several print, and commercial campaigns and has also walked runway in fashion shows. He had a small role in "Blackbear The Movie" seen in select theatres in Atlanta Georgia and South Carolina and was on the Netflix catalogue. He is from Mount Laurel, New Jersey and currently lives in Fort Lauderdale.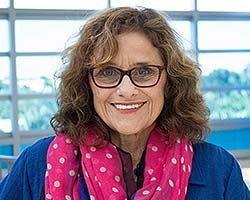 Gail Garrisan is the founding Artistic Director of City Theatre and currently serves as the Director of Special Projects. She has directed at theaters throughout South Florida as well as regionally. In addition, she has been teaching acting for over 25 years. She also has a three tier private coaching practice for professional actors, for students preparing for High School and College auditions and for business professionals seeking presentation techniques. Her workshops on Audition Techniques, Breath and Body Exploration and Monologue Building have been presented nationally.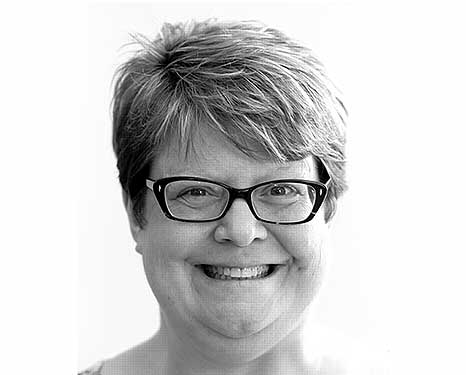 Tammy Holder (Music Theater/Vocal Coach/Director Broward Center Spotlights)
Tammy Holder is the Artist-In-Residence at the Broward Center for the Performing Arts following a 20 year career as a vocal coach/music director/teaching artist based in New York City. Tammy worked as a teaching artist for organizations such as TADA!, City Center and Disney Theatricals and has music directed for the French Woods Festival of Performing Arts. She worked with Camp Broadway to teach the vocals for the opening number of the Macy's Thanksgiving Day Parade and has appeared on public television's Sesame Street. Tammy has toured here in the U.S. and around the world, and has worked as a vocal director for Royal Caribbean Cruise Line and Jean Ann Ryan productions. Tammy maintains an active vocal coaching studio and currently has students in Broadway and Off-Broadway shows, national tours and cruise ships all over the world.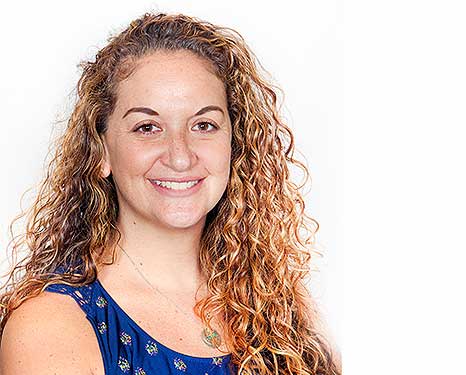 Tara Lima (Dance/Musical Theater)
Tara Lima has been dancing for over 30 years and teaching for over 20 years. Tara's professional career started at the age of 16 with Body and Soul Dance Theatre, Broward County's first contemporary dance company. Tara graduated with a BFA in Dance from New World School of the Arts in Miami, FL. She continues to teach all over South Florida and her dancers have moved on to work professionally on Broadway, Cirque Du Soleil, Disney World, commercials and music videos as well as train in prestigious college dance programs all over the country.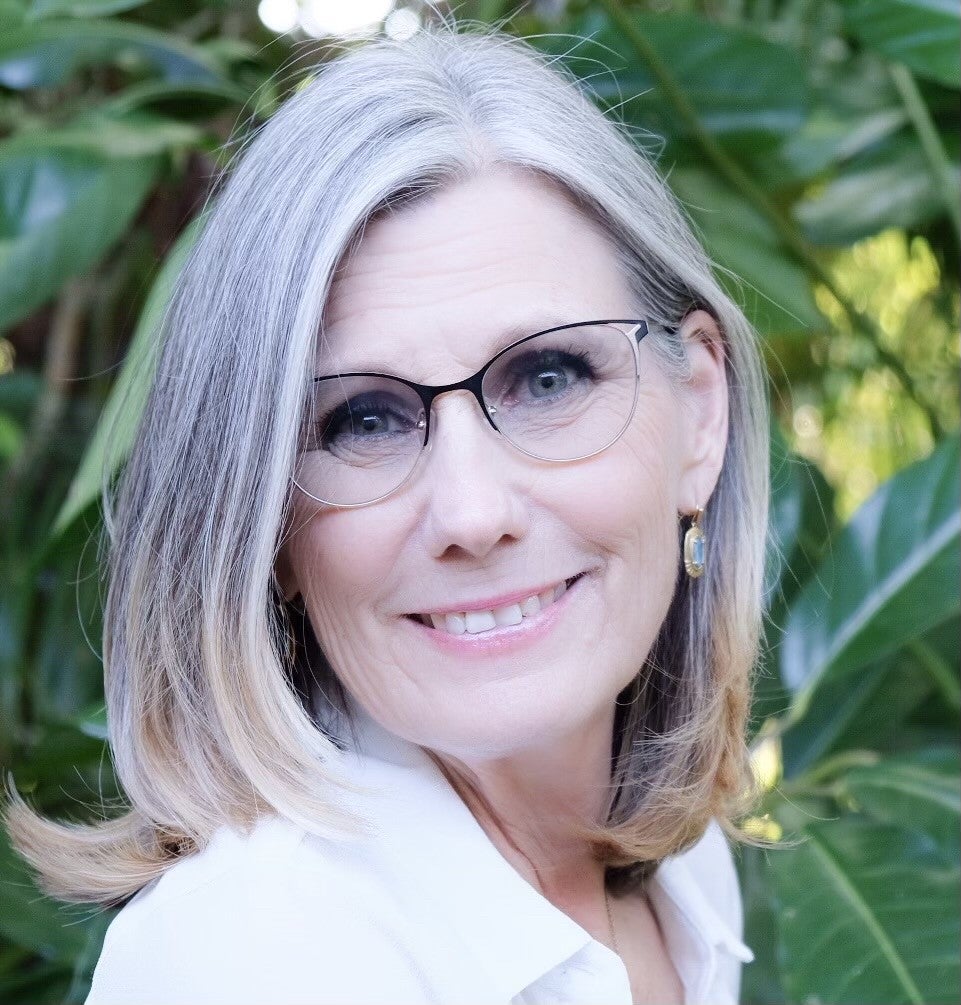 Debra Lombard (Theater, Arts)
Debra is the Director of Giborim United, an all-encompassing program for individuals with developmental disabilities at the David Posnack JCC. Prior to joining the JCC team, Debbie served as the Executive Director of the Exceptional Theater Company for 27 years, an organization that she co-founded. For over 30 years, Lombard has been active with and a proud advocate for people who are differently able through teaching theater and the arts.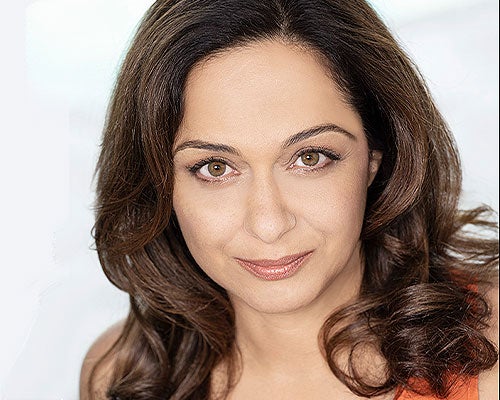 JOCELYN LOMBARDO (ACTING)
Jocelyn holds a master's degree in Education from CUNY Hunter College. She studied acting under teacher/director Gene Frankel in New York City. She has performed on stage, in television and film, and is familiar with a variety of acting techniques. She also has experience directing and has taught acting to adults and children in both the public and private sectors.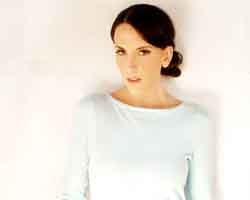 Jill Lustig (Musical, Theater, Improv)
Jill Lustig is an actress, writer and teacher in South Florida and has worked in arts education for over 20 years. Jill holds a degree in musical theater from Emerson College and studied at the famed Second City Training Center. Jill toured nationally and internationally as an actress and has had her award-winning original TYA productions produced throughout the tristate area. Jill currently helms the theatre department at two schools in South Florida and is the lead teacher for The Performance Project's summer camp at the Broward Center for the Performing Arts. Jill was a part of the inaugural staff to open the Rose Miniaci Arts Education Center 5 years ago. Jill counts the hundreds of children she has taught and cultivated relationships with throughout south Florida to be among her greatest accomplishments. "I found my island, I've been on it this whole time. I'm home!"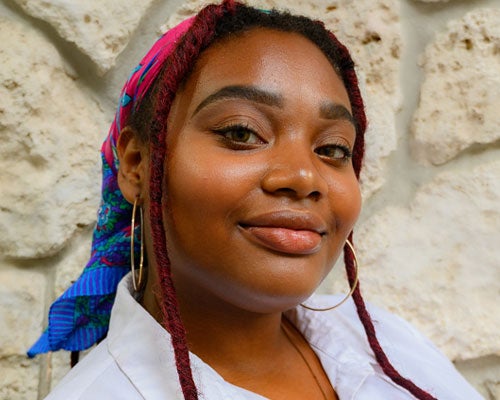 Noelle Nicholas is a graduate of Florida Atlantic University with a BFA in Musical Theater Performance. She first found her passion for teaching through the arts at Little Bees Academy, where she worked as an early childhood professional teaching music and inviting theater into the children's everyday lives. Her philosophy on teaching in the arts is that "arts allows children to express themselves without fear of judgment or rejection, my goal is to be the role model for these children that I wish I had". As a person of color Noelle finds that inclusion in the arts is a necessity, she was a founding member of the Black Undergraduate Theater Collective which provides a safe place for minorities to express themselves through theater. She currently works as a teaching artist with Arts4Learning Miami and is excited to expand her endeavors with the Broward Center for Performing Arts. She hopes to continue this type of work by inspiring and encouraging young children to explore all they can do through the arts.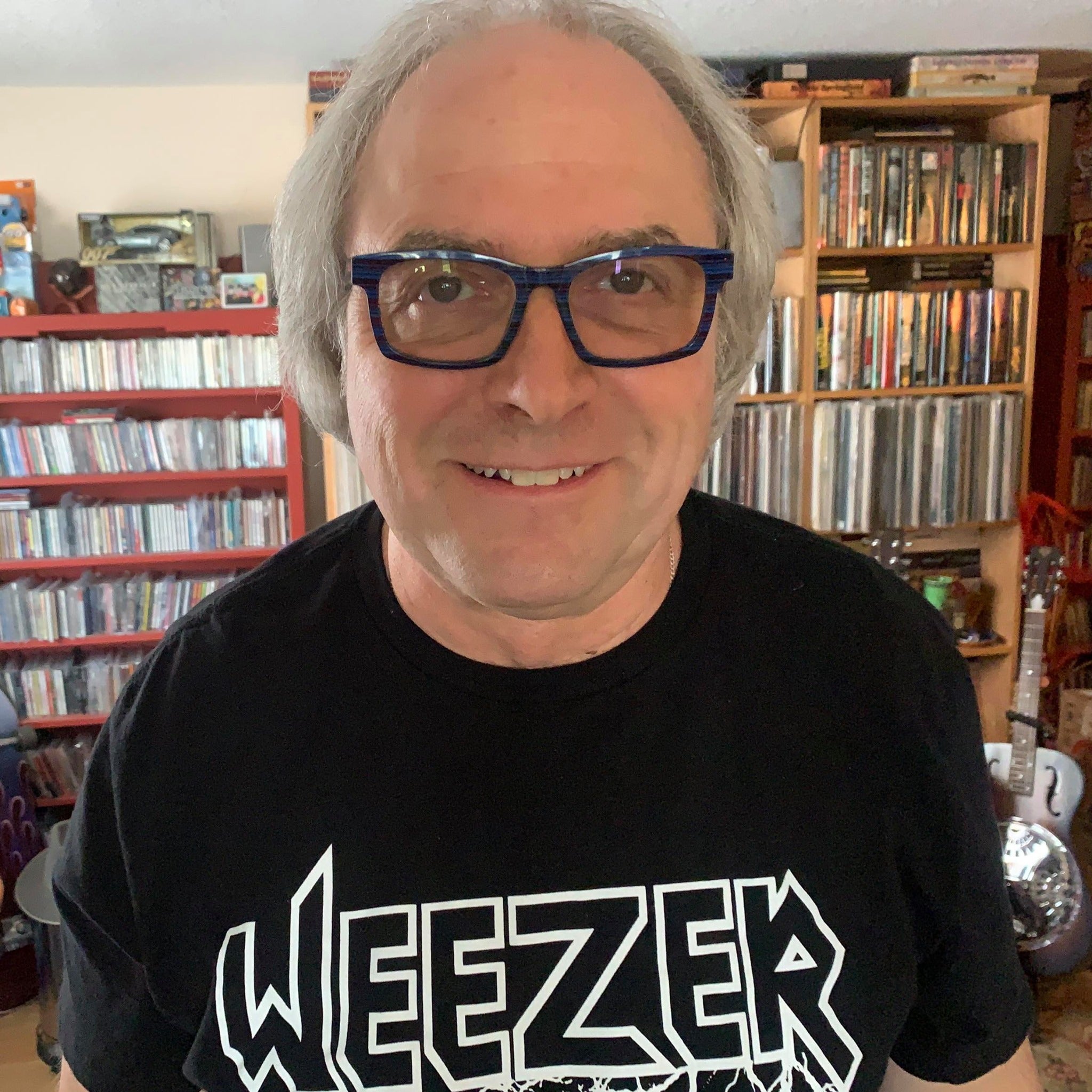 As an Improviser in Los Angeles, Greg Philippi trained with organizations such as Second City and Upright Citizens Brigade. Greg is a graduate of the Second City Conservatory as well as NYU Tish School of the Arts. In addition to his work in Improv, he has experience as a network television executive, music business executive and as an Indie music supervisor.​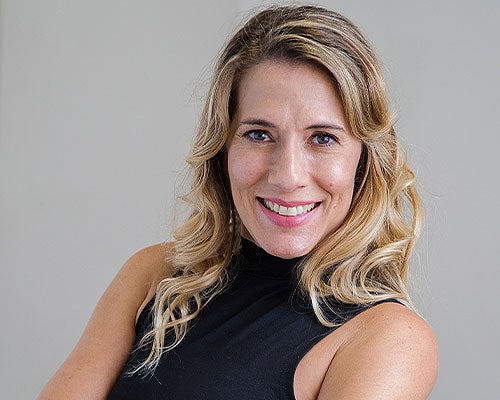 Michelle is a Miami-bred singer-songwriter, actress, and teaching artist. She has a BA in Performing Arts from American University in Washington, DC. and has held teaching certifications from the state of Florida in Drama, 6-12, and Elementary Ed, K-6th grades. She worked for seven years as a Music and Theatre teaching artist and mentor with Arts for Learning Miami, creating and implementing artist residencies and professional development workshops for teachers and librarians, as well as providing hands-on support for other teaching artists. Michelle is the founder of Gritty Girl, a Creative and Performing Arts Lab in which participants are guided in finding their inner voice and powerfully expressing it through story and song using a process of exploration, experimentation, and discovery. She was the recipient of a Broward Center for the Performing Arts Access grant, producing and directing an original show at the Center with both adult and youth actors.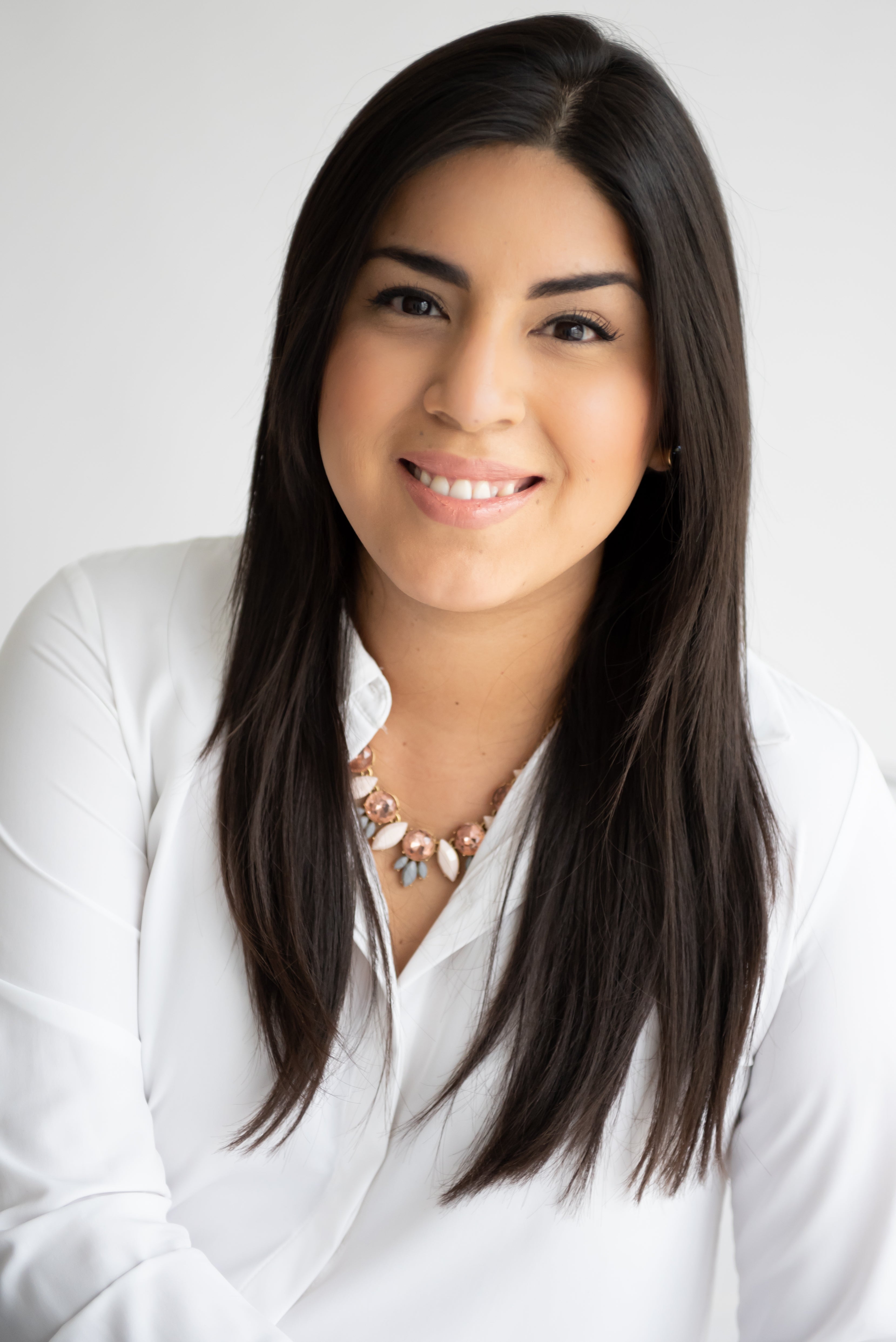 After a career spanning different fields including sales, media, marketing, advertising, and other community non-profits, Daniela joined the Exceptional Theater Company (ETC) as a Board Member in 2016. Soon after joining the Board, Daniela resigned from her media position to pursue her passion and became the Exceptional Theater Company's Operations Manager and was recently promoted to serve as its Executive Director.
Daniela's advocacy for the special needs community began when her brother Alex was born with Down syndrome when Daniela was ten years old. As an enthusiastic student of theater, she adapted, produced and directed her high school's first play featuring students with special needs in all the lead roles. This led her to win a Miami Herald Silver Knight Award for Drama, and her project left a legacy at South Broward High School for ten years.
Daniela is also the founder of the 'i EXTRA love you' portrait project, a series of portraits showcasing individuals with Down syndrome and their beautiful uniqueness and commemorating their "extra" chromosome.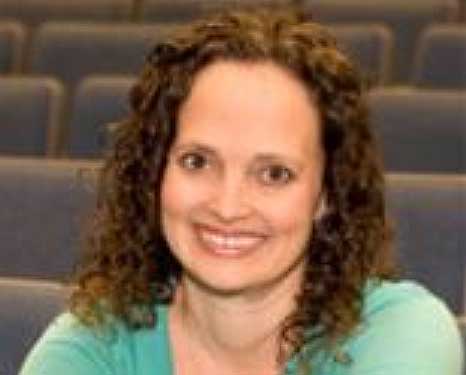 Lori Sessions has been teaching acting, directing and choreographing shows for more than 25 years. She holds a Bachelors Degree in Theatre and a Masters Degree in Education from Florida State University and taught at the International Dance and Musical Theatre Festival in Pinzolo, Italy. Lori was named Educator of the Year by Florida Association for Theatre Education and Florida Theatrical Association and is a member of the Broward Education Foundation "Hall of Fame for Distinguished Alumni". She is the founder and Program Director of South Florida Cappies and holds various leadership positions in educational theatre organizations. You can find her alumni on stage and behind the scenes on Broadway, cruise ships, regional theatre, theme parks, tours, television and film. In addition to her work as an educator, Lori has performed in various regional theatres, Busch Gardens Williamsburg and in a musical theatre Tour in Japan.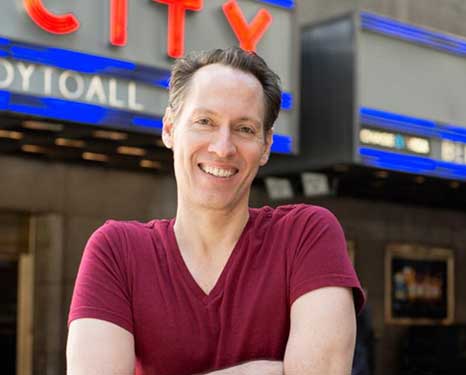 Michael Stanek (Guest Choreographer)
Michael Stanek is an artistic director, director/choreographer and arts educator. He is currently the Choreographer for The RIDE NYC! Other credits include 70, Girls, 70 starring Olympia Dukakis, (New York City Center Encores!) and Associate Director/Choreographer for Annie (KJK Production NYC). Michael served as an Artistic Director for Broadway Kidz Wisconzin, Kids With Heart (NYC), The Broadway Theatre and Wohlfahrt Haus Theatre, directing/choreographing over 100 productions. As an Arts Educator, Stanek is a Lead Teaching Artist on staff at TADA!, Together in Dance and Showstoppers and Superstars. Michael has performed internationally with 42nd Street and Sophisticated Sing and Swing starring Mercedes Ellington. After graduating the University of Wisconsin-Madison, Michael worked for the Walt Disney Company as a staging assistant, dance captain and performer in various productions including the original Prince in Beauty and the Beast-Live on Stage. Stanek is a 25 year Member of Actors' Equity Association and 7 year Associate Member of The Society for Stage Directors and Choreographer.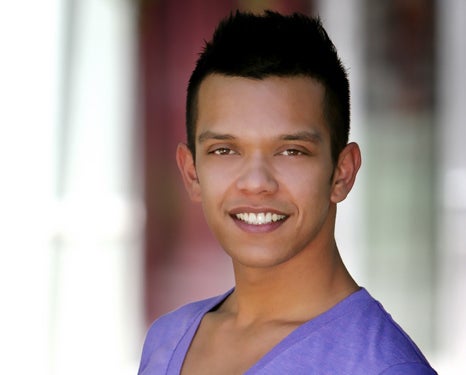 TJ Tekurio is native of Broward County, where he started his training as a performer through Broward County Public School performing arts programs. TJ received his BFA in Choreography and Performance from Towson University where he performed works from Paul Taylor, Dance Theater of Harlem, Urban Bush Woman, Gus Giordano's, and more. TJ was a dancer, dance captain and company manager for Holland America, prior to directing and choreographing shows for Holland America and Celebrity Cruise Lines. TJ has mentored and taught students over the years, adjudicating talent across the USA, and taking part in the production of local non-profits like Fort Lauderdale Children's Ballet Theater.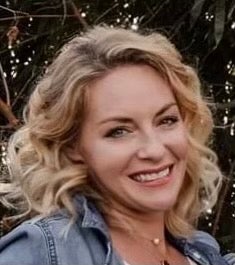 Anna Wallace (Performing Arts, All Abilities)
Anna is the Assistant Director for Giborim United, the Posnack JCC's all-encompassing program for individuals with developmental disabilities. At the JCC, Anna is the lead coordinator/creator for their new adult day program, G.A.P. (Giborim Adult Program). With a background in the performing arts and over 10 years' experience as a licensed Occupational Therapy Assistant, Anna has worked across numerous settings, age ranges and abilities, including the Exceptional Theater Company. Anna brings a unique and holistic approach to program development and learning for individuals of all abilities.