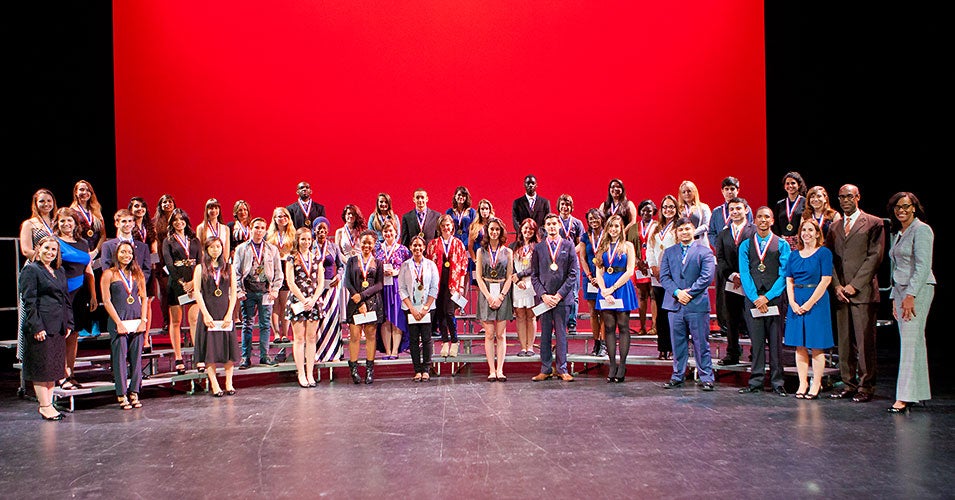 Taking students to the next level in arts education.
Arts for the Future is the largest arts scholarship program in Florida. This program was created in 1999 as a collaborative community-wide initiative. Arts for the Future Scholarship fund grants scholarships to gifted Broward County high school seniors who will go on to pursue the arts in college. This program has enabled more than 800 graduating high school students to continue their education and training in visual, performing, musical and technical arts at colleges and universities across the nation.
Each spring, Broward County Public Schools presents "Stars on Parade" at the Broward Center, an annual student performance that features and honors the these talented scholarship winners.
For more information or the Arts For the Future Scholarships and Stars on Parade please contact the Broward County School Board's Dawn Turner at 754.321.2550 or by email.