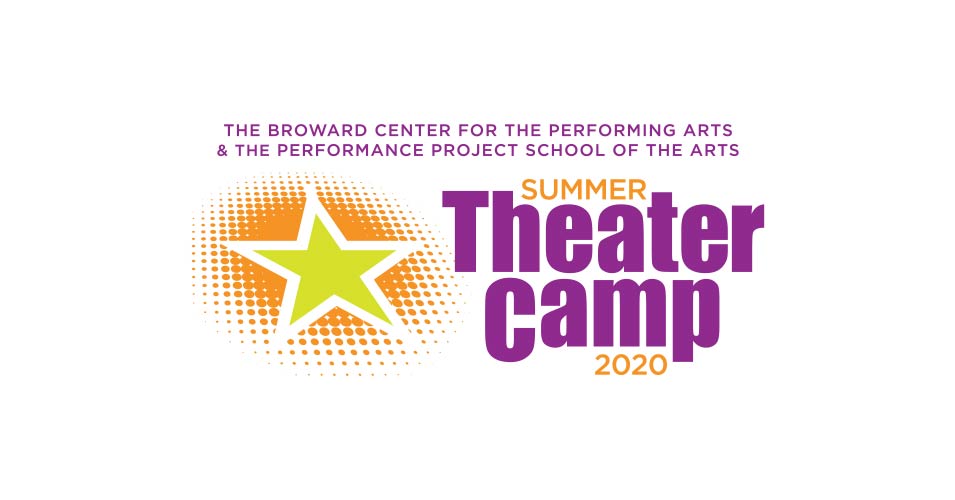 Get in on the Act for the Ultimate Theater Camp Experience
Our spectacular summer theater camp is going virtual! See your friends, be taught by the teachers that you know and love, have tons of fun while learning acting singing and dancing and put on a show. The Broward Center for the Performing Arts and The Performance Project School of the Arts, who brought you over 20 years of theater camp, have pulled together their resources for this awesome virtual experience.
The virtual camp program offers students the chance to study singing, dancing and acting while rehearsing for a Broadway revue featuring a lively selection of music and dance numbers that will culminate in a final performance. Students will also enjoy theater games, arts & crafts, and much more.
---------------------------------------------------------------------------------------------------------------------------------
Session 1 is already in progress.
Please email [email protected] with your contact information, your child's name, and the preferred session 2 summer theater camp age group. We will contact you to confirm availability and registration.
SESSION 2
2-Week Virtual Summer Camp
Camp Dates: Monday – Friday, July 20 - 31, 2020
Shows will be approximately 45 minutes long performed on Friday, July 31 via Zoom.
10:15 AM – 10:30 AM - Morning Hang Out and Teacher Check-In
10:30 AM– 3:15 PM - ZOOM Classes and Rehearsals
12:00 PM – 1:00 PM - Lunch Break
Camp Fee:

$355
Requirements:
To participate, students must be able to use the ZOOM platform, have access to a laptop computer with a camera and speaker/microphone, and have a space where they can sing and dance freely.
SESSION 2 - NEW SHOWS ANNOUNCED
Learn acting, singing, and dancing as it is integrated into the rehearsal process for the final performance.
Group A: ages 7-9
Selections from Seussical and other sensational shows.
"Oh the things you can think" as we journey through family classics including Seussical. Sing in fun medleys like "Solla Sollew" or "How Lucky You Are." All campers will have a solo part and participate in several group numbers.
Group B: ages 10-13
Selections from Willy Wonka and other wondrous titles.
Enter a whimsical world through this revue-style program featuring Roald Dahl's classic Willy Wonka and the Chocolate Factory. We will use our "Pure Imagination" as we sing and dance to "The Candy Man" and more. All campers will have a solo part and participate in several group numbers.
Group C: ages 14-18
Selections from Mamma Mia! and other jukebox musicals.
Whether you're a "Super Trouper" or a "Dancing Queen," get ready to experience this collaborative program that combines your input and talents while rehearsing for a revue featuring greatest hits from an array of classic jukebox musicals including the ABBA sensation Mamma Mia!
Register Here
How to Register

Internship

Meet the Director

Following a career as a professional actress, Nina Felice founded The Performance Project School of the Arts to nurture young talent and encourage the pursuit of their creative dreams. With a bachelor's degree in Fine Arts and a master's degree in Child/Family Psychology, Nina incorporates the two disciplines into her teaching techniques to guide and motivate young performers.

JM Family Scholarship for Summer Theater Camp

The JM Family Scholarship Program provides financial assistance for students ages 7 to 18 to attend the Broward Center's Summer Theater Camp and gain hands-on experience in musical theater, acting, dance, voice and technical production.