SMART STAGE PLUS WORKSHOPS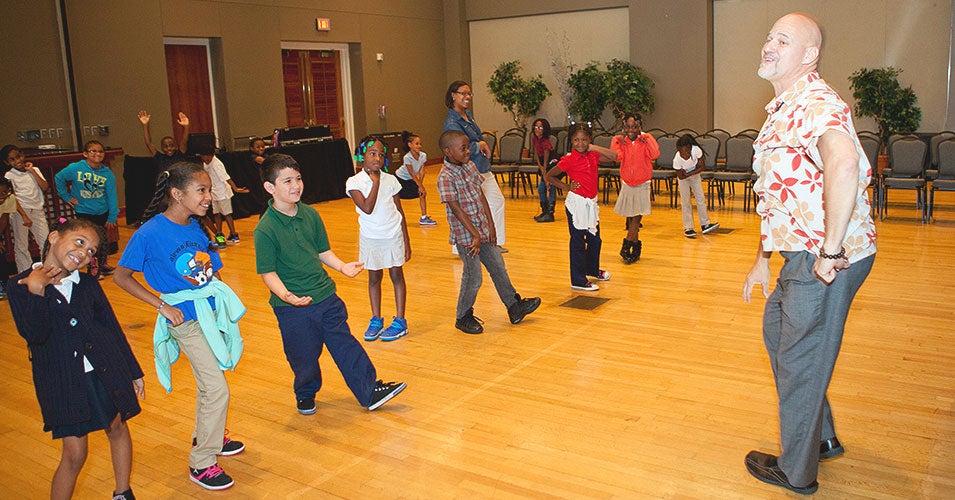 Making connections. Exploring ideas. Extending the experience.
For groups of 10 or more, email groups@BrowardCenter.org or submit a Group Sales Request Form.
When you attend a Smart Stage performance, considering extending your students' learning by adding a Smart Stage PLUS workshop to the experience!
WORKSHOP DETAILS:
30-minute workshops that reinforce B.E.S.T. standards from studyguide
Performing arts activities that increase literacy engagement
Engaged learning building on themes and content from the show
Incorporates art forms such as creative movement, storytelling, music, and theater
Standards-based activities which provide valuable curriculum connections
$5 per student in a group of 10 or more with the purchase of a corresponding Smart Stage Matinee ticket
Time and space for lunch provided!
The following shows offer Smart Stage Plus Workshops at an additional cost.
It's Ok to Be Different
Schoolhouse Rock
---
PRE-SHOW WORKSHOP SCHEDULE –
Choose if attending an 11:30 AM performance
| | |
| --- | --- |
| 10:00 AM | Arrival at Broward Center for the Performing Arts |
| 10:00 AM - 10:40 AM | Smart Stage Plus Workshop |
| 10:40 AM - 11:15 AM | Lunch in the Education Center & Restroom Break |
| 11:20 AM - 11:30 AM | Enter Amaturo Theater for Performance |
| 11:30 AM - 12:30 PM | Performance |
---
WHAT TEACHERS ARE SAYING:
• What a great enrichment opportunity. They had a lot of fun singing, dancing, and acting instead of just sitting and watching a show.

• There were many instances since, where I have had students use what we learned that day in making connections in class discussions.

• Our teachers really loved everything about the workshop and performance. We can't wait to go back again next year.

• The workshop was great. It allowed students to manipulate the information before watching the performance, giving them more time to make sense of it all.