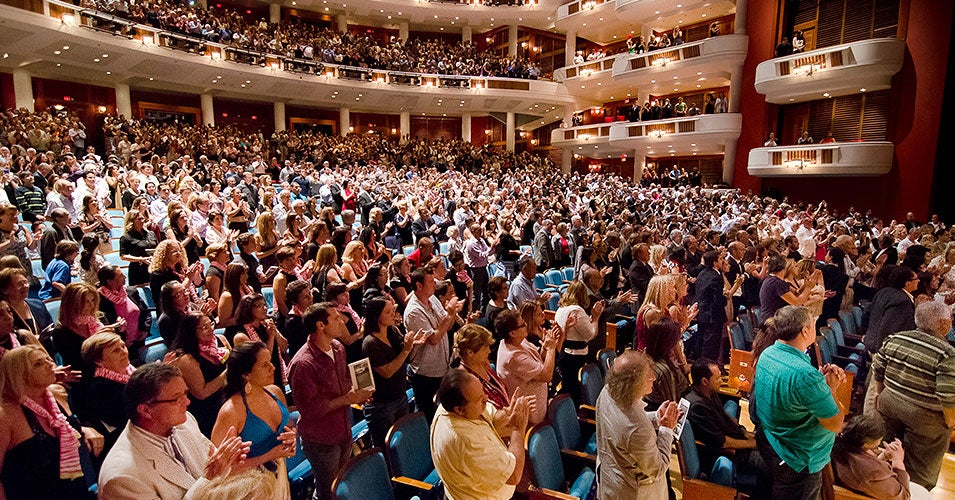 Join an elite group of companies
Broward Center excels in helping sponsors leverage their involvement with the arts into a return on investment. As one of the nation's largest performing arts centers, the Broward Center attracts 700,000 patrons and presents 700 performances and events annually.
Through a partnership with the Broward Center you can:
Activate and distinguish your brand
Generate qualified leads
Launch new products/brands
Create targeted promotions to reach the right audiences
Demonstrate a strong commitment to community
Opportunities for sponsorship include:
Concerts
Comedy
Broadway
Classical
Dance
Family Fun Series
Off-Broadway Series
Arts and educational programs
Tailor your own package
Benefits include:
Category exclusivity
Prominent branding via multi-channel marketing
Logo inclusion
On-site visibility/signage
Sampling
Customize promotions
Hospitality opportunities
Premium Tickets
Among many others

Learn how to become a partner in one of the most extensive and valuable sponsorship programs in the arts. See a complete listing of Broward Center Sponsors. Sponsorships begin at $10,000. For more information, email or call 954.468.3331.