YOU'LL "FALL" FOR THE SPECTACULAR SEPTEMBER EVENTS AT THE BROWARD CENTER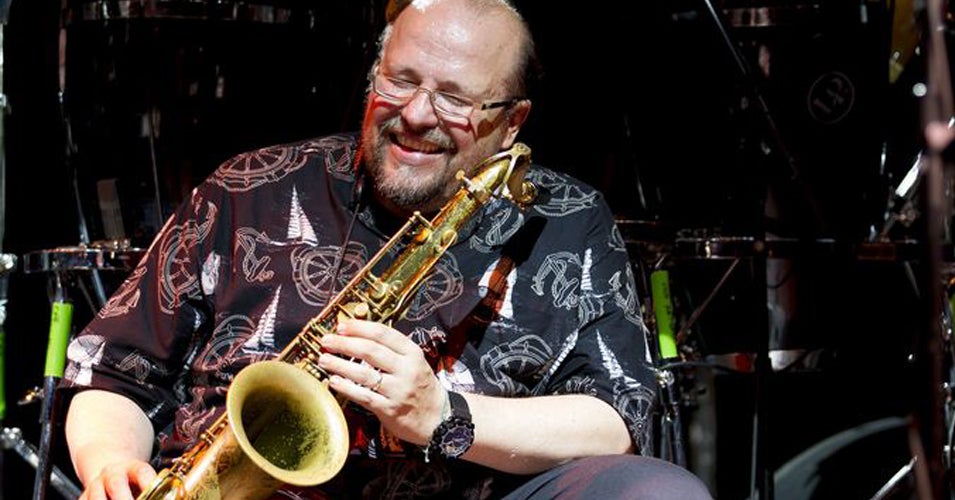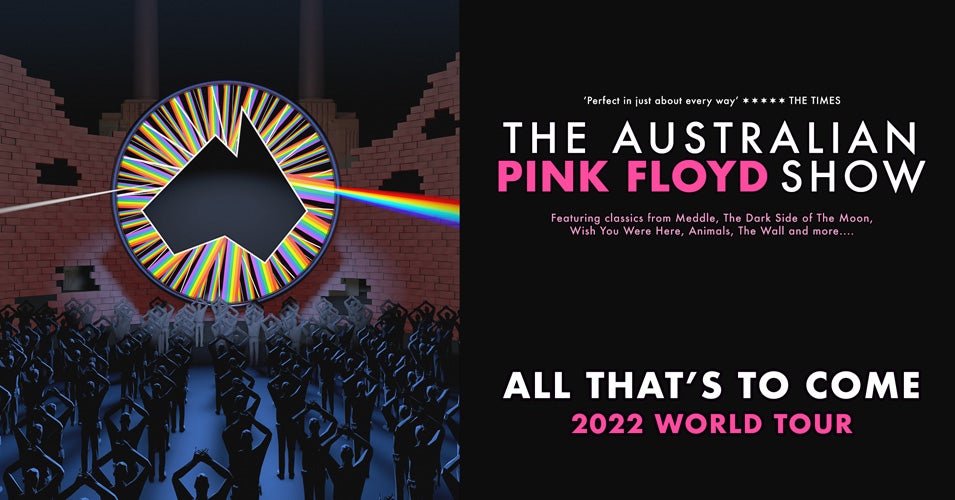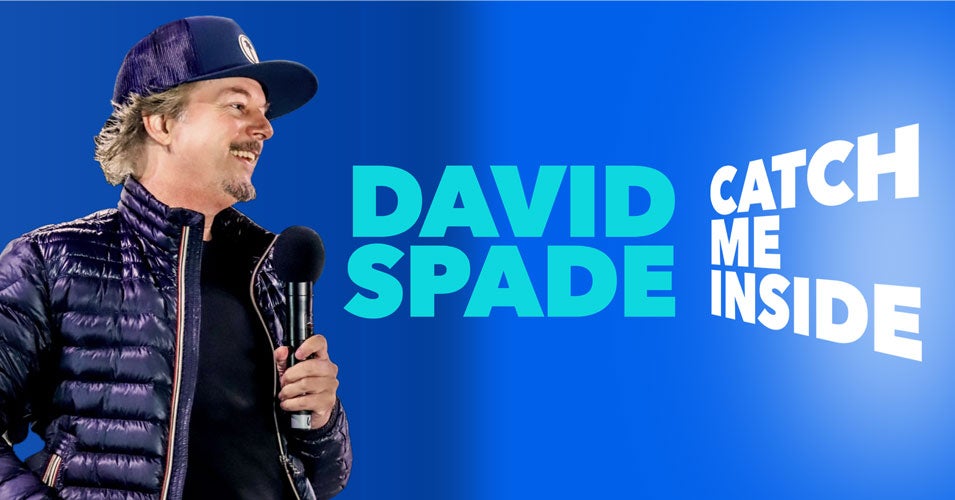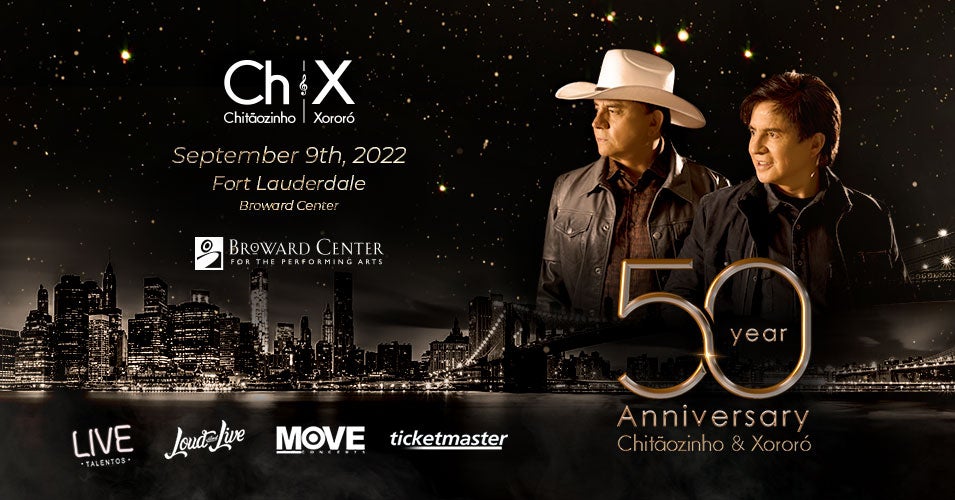 Reggae, Brazilian Sertaneja, jazz fusion, guitar wizadry, American pop and classic rock are among the musical styles on stage this September at the Broward Center for the Performing Arts which also presents the hilarious stand-up comedy of David Spade.
The Jamaican reggae superstar and undisputed king of lovers rock, Beres Hammond, brings his "Solid Love 2022" tour to the Au-Rene Theater for two shows on Friday and Saturday, September 2 and 3 at 7:30 p.m. Famous for his soulful vibe and smoky-sweet, bourbon-on-the-rocks vocals, this Grammy® Award–nominated singer-songwriter is known as the "Otis Redding of Reggae" with a hit list that includes "Tempted to Touch," "I Feel Good," "Putting Up Resistance," "Rockaway" and "No Disturb Sign." His influences include performers Alton Ellis, Peter Tosh, the Heptones and Ken Boothe as well as the musical styles of jazz, ska, rocksteady and American rhythm and blues. Tickets are $39-$149 with $134 Spirit Club Level seats.
The Australian Pink Floyd "All That Is To Come Tour" replicates the music from every phase of Pink Floyd's journey from Ummagumma to The Division Bell and all albums in between in the Au-Rene Theater on Sunday, September 4 at 7 p.m. Selling more than four million tickets worldwide and described by The Times as "The Gold Standard" and The Daily Mirror as "The Kings of the Genre," The Australian Pink Floyd Show has performed in over 35 countries worldwide, played at Pink Floyd's David Gilmour's 50th birthday celebration and were even joined on stage by Pink Floyd's Rick Wright. Tickets are $39-$80 with $130 Spirit Club Level seats and $199 VIP packages that include access to an intimate preshow soundcheck, a Q&A with band members and other exclusives.
The same week they perform at Radio City Music Hall, Chitãozinho & Xororó bring their "50 Year Anniversary Tour" to the Au-Rene Theater on Friday, September 9 at 8 p.m. in a concert presented by the Broward Center in association with Loud and Live/Move Concerts. The kings of Sertaneja, Brazilian country music, the duo has won Latin Grammy Awards for Best Seraneja Music Album for the releases Elas Em Evidências and "Chitãozinho & Xororó - 40 Anos – Sinfônico." Tickets start at $69.99.
The Broward Center and AEG Presents bring The Fixx to the Amaturo Theater on Wednesday, September 14 at 8 p.m. Often heralded as one of the most innovative bands to come out of the MTV era, the band's hits "One Thing Leads To Another," "Red Skies" and "Saved By Zero" remain staples on radio playlists. The Fixx's often complex, introspective and thought-provoking themes create a special connection with its audience and delivered three number one hits, five songs in the Top Five, a dozen reaching the Top Ten and millions of albums sold worldwide. Tickets are $34.50-$59.50.
A Solo Acoustic Evening with Adam Ezra brings the seven-time winner of New England Music Awards to the Abdo New River Room on Thursday, September 15 at 7:30 p.m. Hailing from Boston, Ezra's unconventional approach to the music world has allowed him to surge beyond his beloved hometown and emerge as one of the most uniquely powerful, underground live musicians in the country. His songwriting has earned him tour dates with Steve Miller, Blues Traveler, Little Feat, Gavin DeGraw, Dwight Yoakam, The Goo Goo Dolls, Marshall Tucker Band, Melissa Ethridge, Train, ZZ Top and Little Big Town. Tickets are $30-$35.
Rock fans will want to secure their tickets early to BAT: Meatloaf Celebration and hear all his hits performed brilliantly by his band The Neverland Express plus American Idol winner Caleb Johnson in the Amaturo Theater at the Broward Center for the Performing Arts on Friday, September 16 at 7:30 p.m. The Neverland Express includes world-class alumni spanning the history of the Meat Loaf legacy. In addition to a number one album and touring with some of the biggest names in rock, Caleb Johnson is the winner of American Idol season 13. He delivers his own unique stamp to such classics as "Bat Out Of Hell," "Paradise By The Dashboard Light," and "I Would Do Anything For Love" while staying true to the essence of Meat Loaf's delivery. Tickets are $45-$75 with $125 VIP packages offering premium seating and a meet and greet with the artists prior to the concert.
The Broward Center and Status Brokers Inc. present Ed Calle featuring Federico Britos in the Amaturo Theater on Saturday, September 17 at 7:30 p.m. Calle has been dazzling South Florida audiences for over 25 years on the saxophone with his fiery tenor sound. An artist and entertainer, he has an unparalleled ability to play a range of music from bebop, Latin jazz and contemporary jazz to pop standards with extraordinary ease. As both a sideman and soloist, Calle can be heard on hundreds of recordings including Grammy-award-winning albums by Frank Sinatra, Vicky Carr, Arturo Sandoval and Jon Secada. A titan of the violin acclaimed throughout the Southern Hemisphere of the Americas, Britos is as equally at home with jazz as he is with classical music having played alongside the likes of Dizzy Gillespie, Duke Ellington, Nat King Cole, Woody Herman, Benny Goodman, Bucky Pizarelli and Charlie Byrd. Tickets are $28-$48.
The Broward Center and Outback present David Spade in his "Catch Me Inside Tour" in the Au-Rene Theater on Thursday, September 22 at 8 p.m. Following his five-year tenure as a cast member on Saturday Night Live, Spade went on to play the wise-cracking, power-hungry assistant Dennis Finch on Just Shoot Me for which he was nominated for an Emmy, a Golden Globe and an American Comedy Award. This event contains content that is not suitable for children 12 years and under. Tickets are $45-$85 with $120 Spirit Club Level tickets.
American fingerstyle guitar player Andy McKee performs in the Abdo New River Room with special guest Calum Graham on Friday, Sepember 23 at 8:30 p.m. In addition to having released six studio albums, two extended plays, and one live album to date, McKee has achieved viral fame for YouTube videos featuring his highly-technical guitar performances. He has been featured as a cover story in both Acoustic Guitar Magazine in the U.S. and Acoustic Magazine in the UK. McKee also curates his own annual guitar retreat called Musicarium and has toured with legendary acts from Dream Theater to Tommy Emmanuel. This concert is presented by the Broward Center and AEG Presents. Tickets are $34.50-$49.50.
American jazz-fusion band Spyro Gyra performs in the Amaturo Theater on Thursday, Sept. 29 at 7:30 p.m. Over the last four decades, the band has released more than 30 albums garnering one platinum album, two gold albums and 13 Grammy Award nominations. In 2019, Spyro Gyra released Vinyl Tap, reworking many of its favorite tracks from the vinyl era, including songs by Blind Faith, Cream and jazz saxophonist Oliver Nelson. Tickets are $39.50-$59.50.
Also in September, Jazz Hamilton presents Carnevale in the Au-Rene Theater on Friday, September 23 at 7:30 and Ambrose Akinsusire appears in the Amaturo Theater on Saturday, September 24 at 8 p.m. in a concert presented by Global Artist Quarter, LLC.
Ticketmaster is the only official ticketing service of the Broward Center and Parker Playhouse. Buy tickets online at BrowardCenter.org, or Ticketmaster.com; by phone at 954.462.0222 or in person at the Broward Center's AutoNation Box Office.
The Broward Center for the Performing Arts is located at 201 SW Fifth Ave. in Fort Lauderdale. For more information visit BrowardCenter.org, like us on Facebook at Facebook.com/BrowardCenter and Facebook.com/BrowardCenterEducation, follow us on Twitter and Instagram @BrowardCenter, subscribe to our channel at Youtube.com/user/BrowardCenter and join the conversation with #BrowardCenter.
The Broward Center 2021/2022 season is generously underwritten by the Broward Performing Arts Foundation. AutoNation, Bank of America, Greater Fort Lauderdale Convention & Visitors Bureau, MasterCard and Sylvester Comprehensive Cancer Center are proud sponsors of the Broward Center. Programs are also sponsored in part by the State of Florida, Department of State, Division of Arts and Culture and the Florida Council on Arts and Culture.
Broward Center for the Performing Arts Complete September Schedule

| | |
| --- | --- |
| Sept. 2 and 3 | Beres Hammond "Solid Love 2022 Tour" |
| Sept. 4 | The Australian Pink Floyd "All That Is To Come Tour" |
| Sept. 9 | Chitãozinho & Xororó "50 Year Anniversary Tour" |
| Sept. 14 | The Fixx |
| Sept. 15 | A Solo Acoustic Evening with Adam Ezra |
| Sept. 16 | BAT: A Meat Loaf Celebration featuring The Neverland Express |
| Sept. 17 | Ed Calle featuring Federico Britos |
| Sept. 22 | David Spade "Catch Me Inside Tour" |
| Sept. 23 | Jazz Hamilton presents Carnevale |
| Sept. 23 | Andy McKee |
| Sept. 24 | Global Artist Quarter, LLC presents Ambrose Akinsusire |
| Sept. 29 | Spyro Gyra |