THERE'S MUSICAL THEATER AND MORE IN JUNE AT THE BROWARD CENTER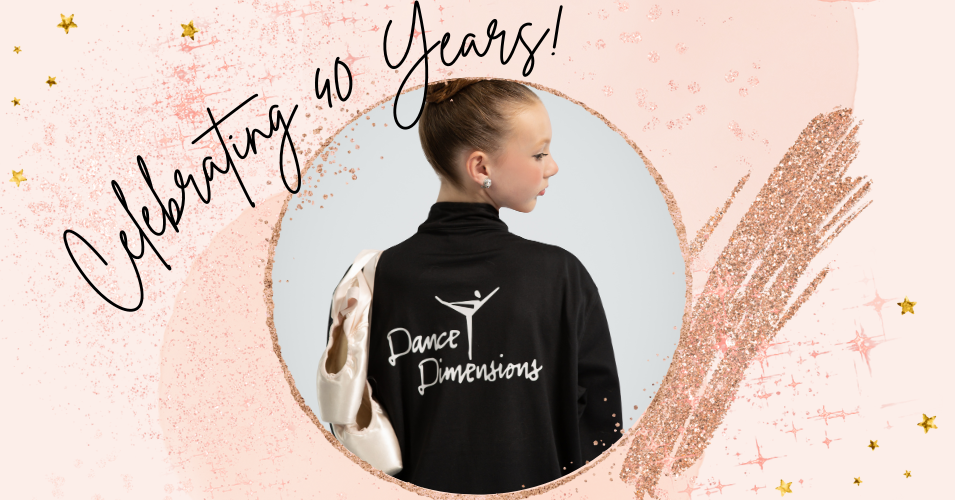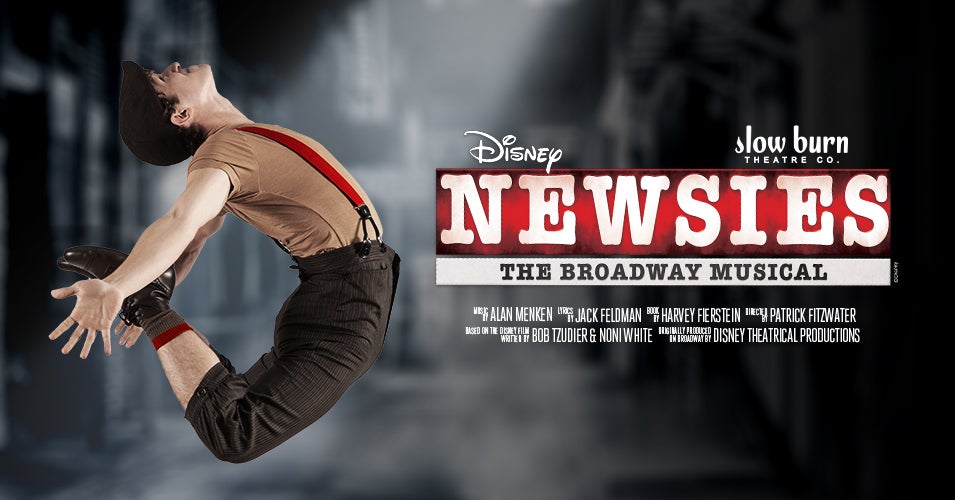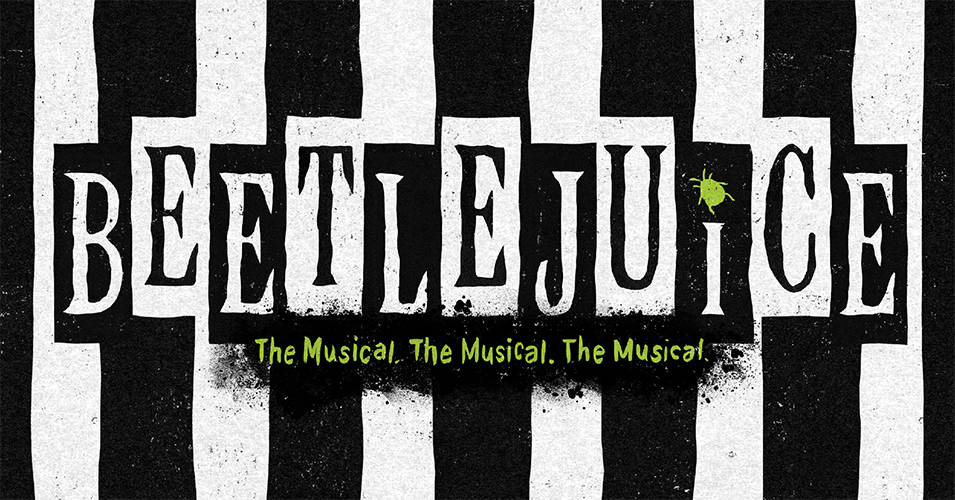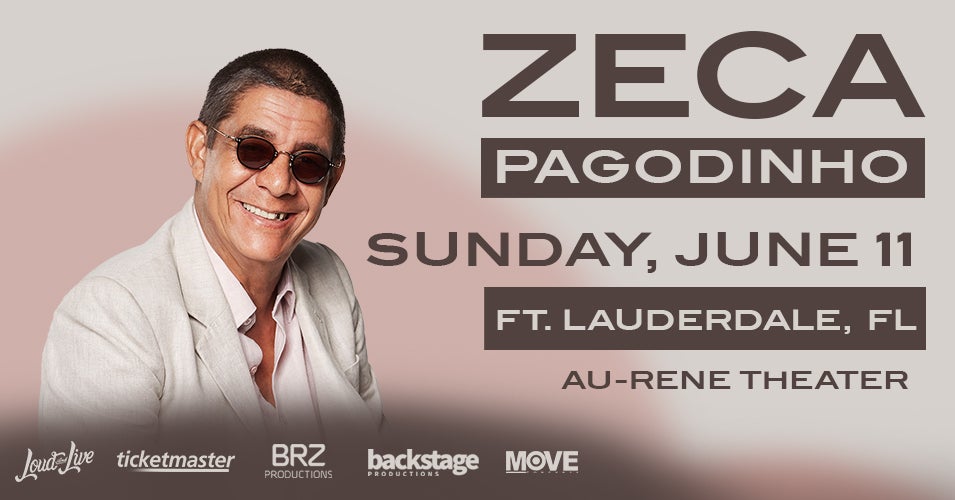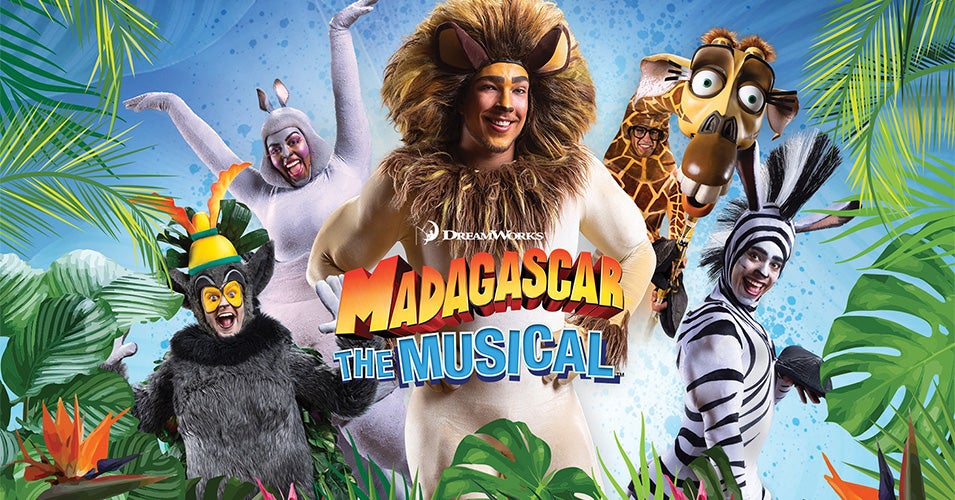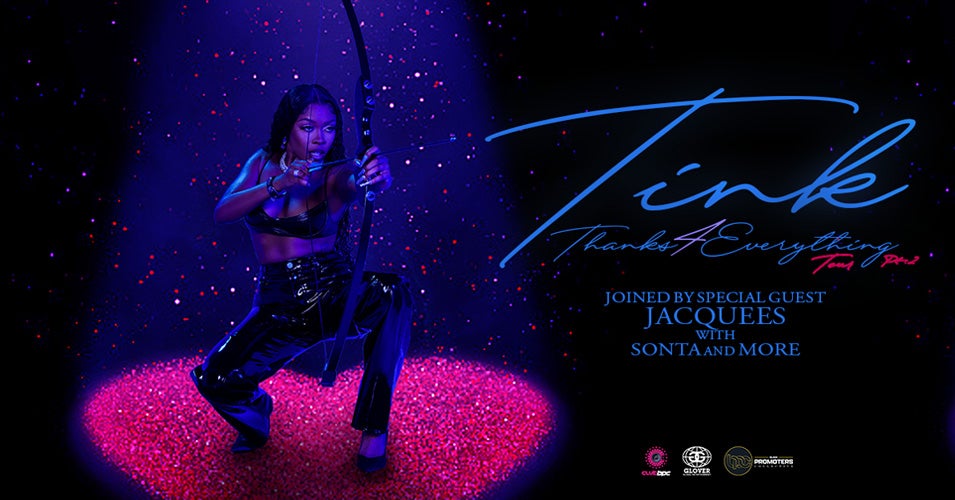 This June, as summer vacations begin, the Broward Center for the Performing Arts presents escapes for the entire family with Disney's Newsies: The Broadway Musical, Beetlejuice and Madagascar The Musical as well as a night of music with Tink & Friends.
Slow Burn Theatre Company's 2022/2023 season in the Amaturo Theater culminates with the Tony award-winning Disney's Newsies: The Broadway Musical, from Saturday, June 10-Sunday, June 25. Set in turn-of-the century New York City, the musical is the rousing tale of Jack Kelly, a charismatic newsboy and leader of a band of teenaged "newsies." When titans of publishing raise distribution prices at the newsboys' expense, Jack rallies newsies from across the city to strike against the unfair conditions and fight for what's right. Based on the 1992 motion picture and inspired by a true story, Disney's Newsies: The Broadway Musical features a Tony Award-winning score by Alan Menken (Little Shop of Horrors, Sister Act) and Jack Feldman and a book by Tony Award winner Harvey Fierstein (Kinky Boots). Featuring the now classic songs "Carrying the Banner," "Seize the Day," and "Santa Fe," Newsies is packed with non-stop thrills perfect for the whole family. The 2022/2023 Slow Burn Theatre Season is presented by American National Bank. Performance times vary with an open captioned performance, in which a text display located to the side of the stage scrolls words in synchronization with the performance, presented on Sunday, June 18 at 1 p.m. The open captioned performance is generously underwritten by the Amaturo Family Foundation. Tickets are $49-$65.
He earned his stripes on Broadway… now the ghost-with-the-most is coming to Fort Lauderdale when Beetlejuice comes to the Au-Rene Theater Tuesday, June 13-Sunday, June 25. It's showtime! Based on Tim Burton's dearly beloved film, this hilarious musical tells the story of Lydia Deetz, a strange and unusual teenager whose whole life changes when she meets a recently deceased couple and a demon with a thing for stripes. With an irreverent book, an astonishing set and a score that's out of this Netherworld, Beetlejuice is "SCREAMINGLY GOOD FUN!" (Variety). And under its uproarious surface (six feet under, to be exact), it's a remarkably touching show about family, love and making the most of every Day-O! The Bank of America Broadway in Fort Lauderdale 2022/2023 season is made possible with the generous support of title sponsor Bank of America and presenting sponsor Nicklaus Children's Hospital. Bank of America Broadway in Fort Lauderdale is presented by Florida Theatrical Association in partnership with Broadway Across America and Broward Center for the Performing Arts. Performance times are Tuesday-Friday at 8 p.m., Saturday at 2 and 8 p.m. and Sunday at 1 and 6:30 pm. Tickets begin at $30.
Audiences will "Move It, Move It!" to get tickets for Madagascar The Musical in the Au-Rene Theater on Tuesday, June 27 at 7 p.m. Alex, Marty, Melman and Gloria bound out of the zoo and onto the stage in this live musical spectacular. This brand new musical from Dreamworks (Shrek The Musical) features everyone's favorite crack-a-lackin' friends as they escape from their home in New York's Central Park Zoo and find themselves on an unexpected journey to the madcap world of King Julien's Madagascar. This family friendly event is part of The Islands of The Bahamas Imagination Series. Tickets are $29.50-$55.00 with $10 lap tickets for children 12 months of age and younger and $110 VIP tickets that include a meet and greet with the cast.
Tink & Friends in the "Thanks 4 Everything Tour Part 2" brings Tink, Jaquees and Sonta Big Mali to the Au-Rene Theater on Friday, June 30 at 8 p.m. On tour following the release of her latest album entitled Thanks 4 Nothing which features "Toxic" and "Fake Love," the multi-talented R&B musician and lyricist showcases a diverse range of themes and emotions related to relationships, love and heartbreak. Tink delivers an unforgettable musical experience as she sings straight from the heart without filter or apology. With an incredible vocal range and unique perspective, she breaks boundaries to drop off bars with uncontainable charisma and belts out hooks with show-stopping range. Jacquees is a singer, songwriter and rapper who crossed over from R&B to hip-hop with smooth, sensuous songs that stay true to his formative influences. Tickets are $44.75-$129.50 with $159.50 Club Level seats. A $239 VIP package may be added to any ticket which includes an exclusive pre-show meet and greet and photos with Tink.
Also in June, Dance Dimensions presents its 40th Anniversary Show (June 3 and 4), and Loud and Live Concerts presents Brazilian samba singer Zeca Pagodinho (June 11).
Ticketmaster is the only official ticketing service of the Broward Center and Parker Playhouse. Buy tickets online at BrowardCenter.org, or Ticketmaster.com; by phone at 954.462.0222 or in person at the Broward Center's AutoNation Box Office.
The Broward Center for the Performing Arts is located at 201 SW Fifth Ave. in Fort Lauderdale. For more information visit BrowardCenter.org, like us on Facebook at Facebook.com/BrowardCenter and Facebook.com/BrowardCenterEducation, follow us on Twitter and Instagram @BrowardCenter, subscribe to our channel at Youtube.com/user/BrowardCenter and join the conversation with #BrowardCenter.
The Broward Center 2022/2023 season is supported by the Broward Performing Arts Foundation. AutoNation, Greater Fort Lauderdale Convention & Visitors Bureau, Spirit and Sylvester Comprehensive Cancer Center are proud sponsors of the Broward Center. Programs are also sponsored in part by the State of Florida through the Division of Arts and Culture and the National Endowment for the Arts.
Broward Center Complete June Schedule
June 3 & 4 Dance Dimensions 40th Anniversary Show
June 10 – 25 Slow Burn Theatre: Disney's Newsies
June 11 Zeca Pagodinho
June 13 – 25 Broadway in Fort Lauderdale: Beetlejuice the Musical
June 27 Madagascar The Musical
June 30 Tink and Friends "Thanks 4 Everything Tour Part 2"
About The Broward Center for the Performing Arts
One of America's premier performing arts venues, the Broward Center for the Performing Arts presents more than 700 performances each year to more than 700,000 patrons, showcasing a wide range of exciting cultural programming and events. Guest experiences at the Broward Center include the all-inclusive Spirit Club Level, the Sylvester Comprehensive Cancer Center Intermezzo Lounge, special events in the Huizenga Pavilion, waterfront dining at Marti's New River Bistro and innovative classes and workshops for all ages at the Rose Miniaci Arts Education Center. With one of the largest arts-in-education programs in the United States, the Broward Center serves more than 130,000 students annually. The Broward Performing Arts Foundation, Inc. receives and maintains funds to sustain, develop and secure the future of the Broward Center. The Broward Center for the Performing Arts is located at 201 SW Fifth Ave. in Fort Lauderdale. For more information, visit BrowardCenter.org.