The Shortest Month of the Year is Long on Entertainment at The Parker This February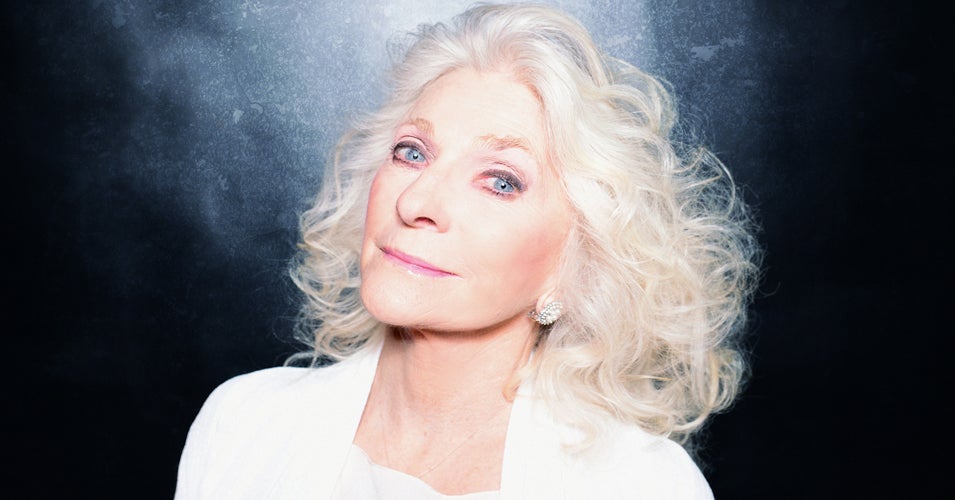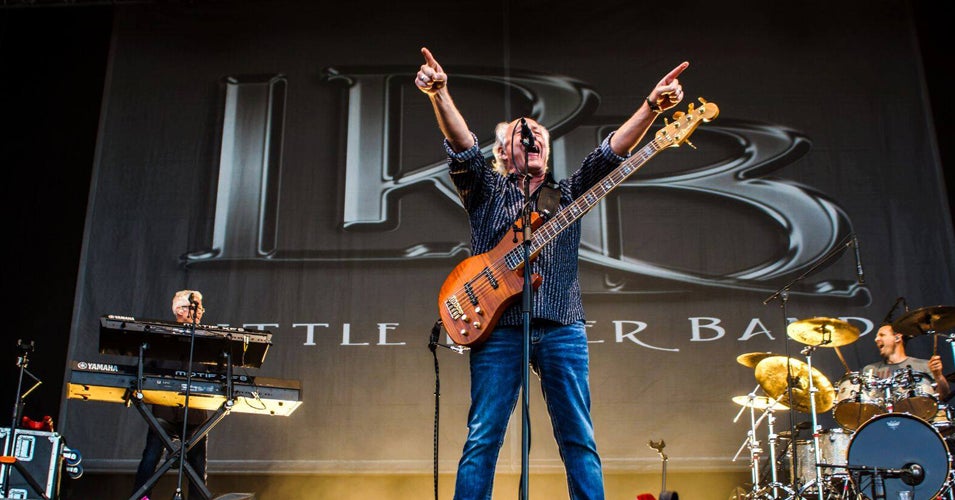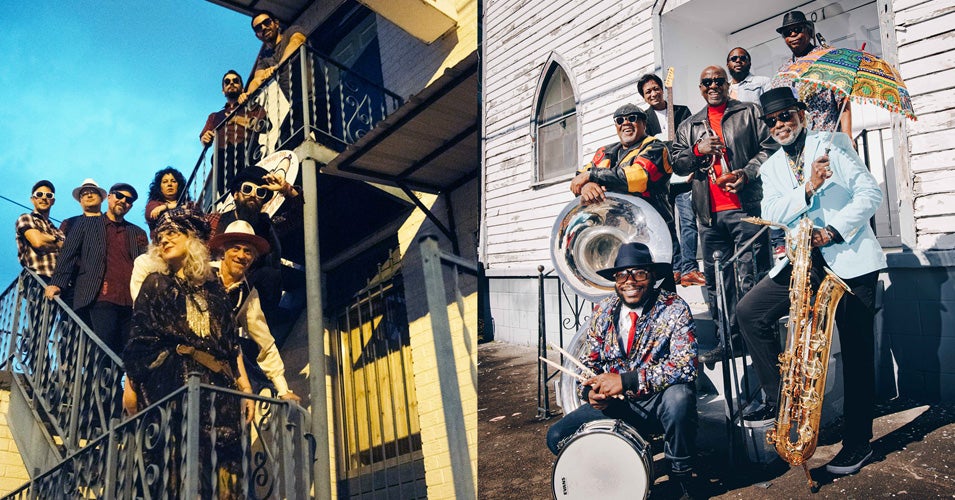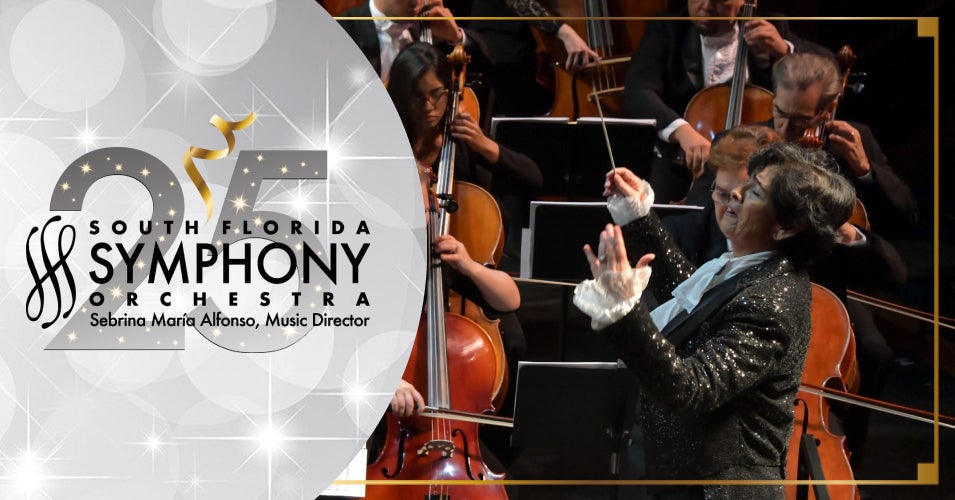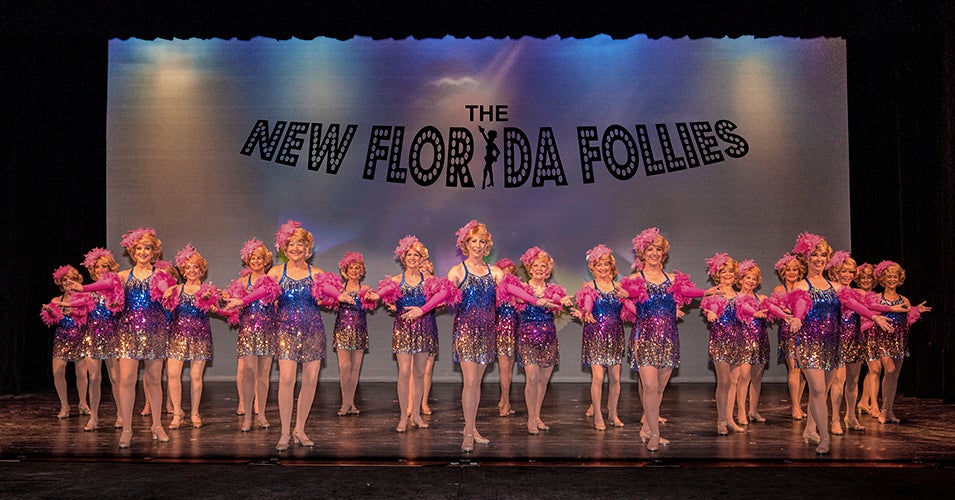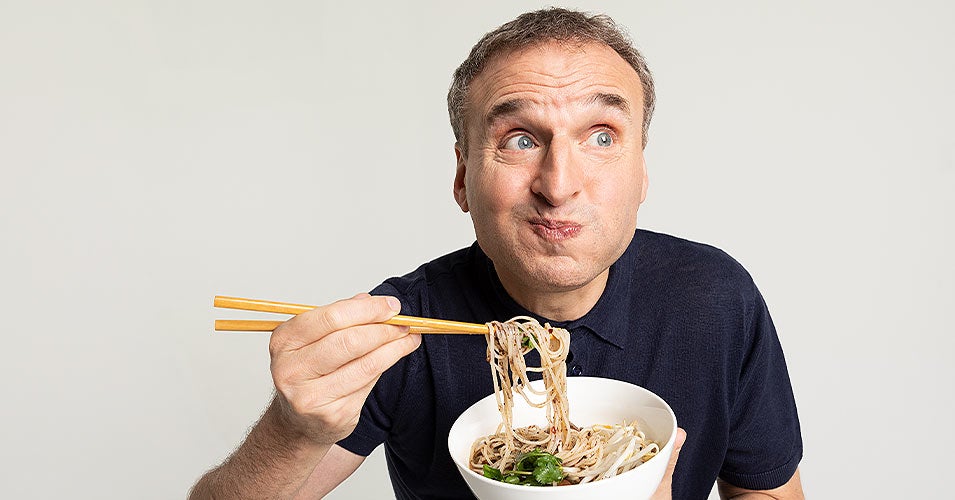 Arts lovers have even more to enjoy at The Parker this February with the opportunity to add new hospitality options in addition to an event-packed schedule of music, comedy, family theater and dance in Lillian S. Wells Hall.
Guests may now enjoy both premium lounges at the venue. For an additional $40, patrons receive admission to The Haller Club offering exclusive use starting one hour prior to show time and during intermission with complimentary soft drinks, premium beer and wine, coffee and tea (mixed drinks and spirits available at preferred pricing lower than lobby concession prices) plus a seasonal selection of delicious hot and cold hors d'oeuvres and desserts. Starting in February for the first time, audiences may add admission to The Place to Be for $75. The exclusive donor lounge, The Place To Be, provides an ultra-premium experience – complimentary food and beverage service in a private hideaway downstairs at The Parker. Enjoy an open bar serving top-shelf spirits, a buffet of hot and cold hors d'oeuvres and desserts, plus access to private restrooms starting one hour before and through the intermission of evening performances. A limited number of tickets to this private club will be offered to the public on a space-available basis.
Judy Collins Presents Wildflowers in Full Bloom on Friday, February 3 at 8 p.m. This Grammy® Award-winning singer-songwriter is taking a rare moment to look back on her landmark 1967 album, Wildflowers. The cultural icon will perform an exclusive series of shows bringing to full bloom her chamber-folk masterwork supported by a 25-piece orchestra. The show will also feature Collins' most beloved songs from her decades-spanning oeuvre. The meditative 10-song Wildflowers is one of the first orchestral pop albums of the 1960s and featured her first three original compositions, "Since You Asked," "Sky Fell" and "Albatross." Tickets are $45-$115.
Toeing the line between high art and high camp, Les Ballets Trockadero de Monte Carlo perform on Saturday, February 4 at 8 p.m. Celebrating almost 50 years, they have been delighting audiences of all ages at sell-out performances featuring their fabulous sense of fun through flawless dance as they perform parodies of famed ballet classics. The "Trocks," as they are affectionately known, boast a wicked comedic sense of humor which is only outmatched by their panache and technical prowess. Every performance frivolously froths with tutus and testosterone, blush-pink ballet pumps, fierce false eyelashes and prima ballerina attitude. This event is presented as part of the 2022/2023 Broward Center Dance and Classical Series. Tickets are $39.50-59.50.
Step Afrika!, the first professional company dedicated to the tradition of stepping, comes to Lillian S. Wells Hall at The Parker on Sunday, February 5 at 6 p.m. Under founder C. Brian Williams, stepping has evolved into one of America's cultural exports. Step Afrika! now ranks as one of the top 10 African American dance companies in the United States and has toured in more than 50 countries. Blending percussive dance styles practiced by historically African American fraternities and sororities, Step Afrika features traditional West and Southern African dances, contemporary dance and an array of art forms into a cohesive, compelling artistic experience. Each performance is unique as performances integrate songs, storytelling, humor and audience participation. This event is presented as part of the 2022/2023 Broward Center Dance and Classical Series and made possible, in part, by support from Funding Arts Broward. Tickets are $25-$40.
Squirrel Nut Zippers and Dirty Dozen Brass Band perform together in the "Southern Remedies Tour" as part of the TD Jazz Series on Thursday, February 9 at 8 p.m. The Squirrel Nut Zippers sold more than 3 million albums from 1995 to 2000 and their watershed record Hot was certified platinum. The current all-star cast of New Orleans musicians breathed new life into the old material and inspired band leader Jimbo Mathus to return to the studio to reignite the band's unique, enigmatic sound. Their current release, Lost Songs of Doc Souchon, was inspired by all of the mysterious characters from the history of New Orleans jazz music. In it are 10 new tracks, a combination of newly penned Zippers songs, along with a few tunes from long gone times. Dirty Dozen Brass Band, formed in 1977, are pioneers of the modern New Orleans brass band movement, recognized worldwide as an unstoppable musical machine whose name is synonymous with genre bending romps and high-octane performances. They have been featured guests both in the studio and on stage with artists including Elvis Costello, Dr. John, Widespread Panic, Modest Mouse, Dave Matthews Band and The Black Crowes. The Dirty Dozen Brass Band performance is funded in part by a grant from South Arts in partnership with the National Endowment for the Arts and the Florida Division of Arts & Culture. Tickets are $35-$65.
Disney's Winnie The Pooh: The New Musical Stage Adaptation features a new story from the Hundred Acre Wood told with stunning life-size puppetry through the eyes of the characters we all know and love. This fresh stage adaptation features the Sherman Brothers' classic Grammy Award-winning music with additional songs by A.A. Milne. Deep. In the Hundred Acre Wood, a new adventure is about to begin with Disney's iconic Winnie the Pooh, Christopher Robin and their best friends Piglet, Eeyore, Kanga, Roo, Rabbit and Owl (and Tigger, too). Winnie the Pooh: The New Musical Adaptation is developed and presented by renowned family entertainment creator Jonathan Rockefeller and produced in association with Disney Theatrical Productions. This event is presented as part of The Islands of The Bahamas Imagination Series. There are two ways to enjoy the musical:
The musical is presented Sunday, February 12 at 2 and 5 p.m. Tickets are $25-$45 with $10 lap tickets for children 12 months of age and younger and $100 VIP tickets that include photos on stage with select characters after the show and other exclusives.
JM Family Enterprises presents the Smart Stage Matinee Series presentation on Monday February 13 at 10 a.m. JM Family Enterprises Smart Stage Matinee performances are curriculum-driven and align with state standards, which are ideal for private, public and parochial school students and home-school networks. Free study guides are available on the Broward Center's website. Tickets are $10 with $3 lap tickets for children 12 months of age and younger.
In a visual and audio extravaganza, Paramount's Laser Spectacular featuring the Music of Pink Floyd is presented on Thurdsay, February 16 at 8 p.m. Surrounded by walls of concert-quality sound, listeners are swept away on a mind-expanding journey driven by cutting-edge lasers, high definition, large-screen video projection and stunning lighting effects, all choreographed to the music of Pink Floyd. This concert delivers timeless classics from The Wall as well as celebrates Pink Floyd's massive chart-topper Dark Side of the Moon, an album that sold more than 40 million copies and spawned hits like "Money" and "Us and Them." Tickets are $37.50.
Christone "Kingfish" Ingram, called by Rolling Stone "one of the most exciting young guitarists in years, with a sound that encompasses B.B. King, Jimi Hendrix and Prince," performs Saturday, February 18 at 8 p.m. Since the release of Kingfish, his Grammy-nominated 2019 Alligator Records debut, the guitarist, vocalist and songwriter has quickly become the defining blues voice of his generation. From his hometown of Clarksdale, Mississippi to stages around the world, he has already headlined two national tours and performed with friends including Vampire Weekend, Jason Isbell and Buddy Guy (with whom he appeared on Austin City Limits). Tickets are $35-$75.
Keillor & Company is an evening of stand-up, storytelling, audience song and poetry starring Garrison Keillor and featuring pianist Dan Chouinard and vocalist Prudence Johnson on Wednesday, February 22 at 8 p.m. There are sung sonnets, limericks and musical jokes, and the thread that runs through it is the beauty of growing old. There is the News from Lake Wobegon, a town booming with new entrepreneurs, makers of artisanal firewood and gourmet meatloaf, breeders of composting worms, and dogs trained to do childcare. But some things endure, such as the formation of the Living Flag on Main Street with citizens in tight formation wearing red, white or blue caps, and Keillor among them, standing close to old neighbors, Myrtle Krebsbach ("Truckstop"), Julie Christensen ("Bruno, The Fishing Dog") and Clint Bunsen. The evening includes an a cappella sing-along of patriotic songs, pop standards and hymns ending with the national anthem. This performance is not appropriate for children under 12 years. Tickets are $35-$69.50.
Neil Diamond Legacy Concert starring Jay White and the Sweet Caroline Tour Band comes to Lillian S. Wells Hall in The Parker on Thursday, February 23 at 8 p.m. White has performed over 10,000 concerts around the world over three decades, honoring the artistry of the American music legend and Rock & Roll Hall of Fame icon Neil Diamond. Tickets are $45-$85.
Voted one of the "Top 100 Comedians of All Time" by Comedy Central, comedian, actor, television writer, author and musician Paul Reiser comes to Lillian S. Wells Hall as part of the Truist Comedy Series on Friday, February 24 at 8 p.m. One of Hollywood's most prolific talents, Reiser most recently starred in two hit shows for Netflix – Stranger Things and his Emmy-nominated role in Chuck Lorre's The Kominsky Method. He also revived one of his most iconic roles in the highly anticipated return of Mad About You, the Emmy-, Peabody- and Golden Globe-winning hit 90s comedy he cocreated and starred in with Helen Hunt. Recently seen in Red Oaks and The Romanoffs, Reiser joined Sam Rockwell and Michelle Williams in the Emmy-nominated Fosse/Verdon. Throughout his career, Reiser has worked with both independent and mainstream filmmakers in acclaimed films such as Whiplash, War on Everyone, Diner, Bye Bye Love, Aliens, One Night At McCool's, Beverly Hills Cop I and II and Fatherhood. This event is generously underwritten by The Harry T. Mangurian Jr. Foundation.Tickets are $27.50 and $47.50.
Producer Mark Cortale's internationally acclaimed Broadway Concert Series hosted and music directed by Sirius XM Radio star Seth Rudetsky presents Ramin Karimloo in Lillian S. Wells Hall in The Parker on Sunday, February 26 at 7 p.m. An Olivier and Tony Award nominee, Karimloo made his name in some of the West End's most enduring productions, most notably Phantom of the Opera and Les Misérables. On Broadway, he originated the role of Gleb Vaganov in Anastasia and starred in the revival of Funny Girl. He joins Rudetsky, whom the New York Times dubbed "The Mayor of Broadway, in a spontaneous evening of show-stopping songs and hilarity. The unique format of the series that differentiates it from any other is a seamless mix of intimate behind-the-scenes stories prompted by Rudetsky's insightful, funny and revealing questions and the music from the artists' stellar careers. Tickets are $39-$69 with $125 VIP tickets that offer a meet and greet with the artists.
An Evening with Phil Rosenthal offers a moderated conversation with the award-winning creator, executive producer, and host of Somebody Feed Phil on Monday, February 27 at 8 p.m. One of Netflix's most popular food and travel shows, Somebody Feed Phil recently premiered its sixth season. This Emmy-nominated unscripted documentary series combines his love of food and travel with his unique brand of humor. Rosenthal recently won a 2022 Critics Choice Real TV Award for "Best Travel/Adventure Show" on behalf of the series, and he also garnered a 2022 James Beard Award nomination for "Visual Media—Long Form." Rosenthal also recently released Somebody Feed Phil The Book, which instantly landed on the New York Times Best Seller List with its collection of must-have recipes, never-before-heard stories and behind-the-scenes photos. This event is not appropriate for children under 12. Tickets are $30-$50 with an option to add on a VIP experience for an additional $60 that includes a meet and greet with Rosenthal.
In their 25th Anniversary tour, The Irish Tenors with Orchestra delivers songs of celebration and humor, mixed with touching melodies and songs that warm the heart on Tuesday, February 28 at 8 p.m. The Irish Tenors powerful vocal line-up of Anthony Kearns, Ronan Tynan and Declan Kelly are classically trained singers, each having performed in leading concert halls across the world. They've proven themselves gifted interpreters of a wide range of material, with such songs as "My Heart Will Go On" (from Titanic), "Fairytale Of New York"(previously recorded by Kirsty MacColl and The Pogues) and even Jimmy Kennedy's "South Of The Border (Down Mexico Way)." These songs live comfortably in their repertoire alongside "Danny Boy," "Whiskey in the Jar" and "Fields Of Athenry." Tickets are $39.50-$99.
Also in February, South Floria Symphony presents Masterworks III (Feb. 15) and The New Florida Follies presents Magic, Music & Mystery (Feb. 19) and Musicworks presents The Rocket Man Show: A Tribute to Elton John (Feb. 8), Little River Band (Feb. 11) The Buckinghams and The Box Tops (Feb. 17) and Stayin' Alive: One Night of Bee Gees (Feb. 25).
Ticketmaster is the only official ticketing service of The Parker. Buy tickets online at ParkerPlayhouse.com and Ticketmaster.com; by phone at 954.462.0222; in person at The Parker box office and the Broward Center's AutoNation Box Office.
Lillian S. Wells Hall at The Parker is located in Holiday Park at 707 N.E. Eighth St. in Fort Lauderdale. The Parker is an affiliated venue of the Broward Center for the Performing Arts, which provides programming and management of the facility. The performance season at The Parker is supported by the Broward Performing Arts Foundation.
###
Complete February Schedule at The Parker
Feb. 3 Judy Collins
Feb. 4 Les Ballets Trockadero de Monte Carlo
Feb. 5 Step Afrika!
Feb. 8 Musicworks presents The Rocket Man Show: A Tribute to Elton John
Feb. 9 Squirrel Nut Zippers & Dirty Dozen Brass Band
Feb. 11 Musicworks presents Little River Band
Feb. 12 Disney's Winnie The Pooh: The New Musical Stage Adaptation
Feb. 13 Disney's Winnie The Pooh: The New Musical Stage Adaptation Smart Stage Matinee
Feb. 15 South Florida Symphony: Masterworks III
Feb. 16 Paramount's Laser Spectacular featuring the Music of Pink Floyd
Feb. 17 Musicworks presents The Buckinghams and The Box Tops
Feb. 18 Christone Kingfish Ingram
Feb. 19 The New Florida Follies presents "Magic, Music & Mystery"
Feb. 22 Keillor & Company
Feb. 23 Neil Diamond Legacy Concert starring Jay White and the Sweet Caroline Tour Band Feb. 24 Paul Reiser
Feb. 25 Musicworks presents Stayin' Alive: One Night of Bee Gees
Feb. 26 Ramin Karimloo, Broadway Concert Series with Seth Rudetsky
Feb. 27 Phil Rosenthal
Feb. 28 The Irish Tenors with Orchestra
About The Parker
The Parker is Fort Lauderdale's iconic, heritage theater presenting concerts, comedy, dance, family fare and more. Beautifully renovated in 2021, The Parker offers audiences enhanced entertainment and hospitality experiences. The neo-classical Lillian S. Wells Hall features outstanding acoustics, unobstructed sightlines, wide rows and continental seating. The grand S. Donald Sussman Lobby, the intimate Haller Club, and the private members' lounge, The Place To Be, provide ample opportunities for audiences to enjoy culture, cocktails and conversation with every visit to the theater. For more information, visit ParkerPlayhouse.com.