THE PARKER OFFERS MUSICAL THRILLS AND SUPERNATURAL CHILLS THIS OCTOBER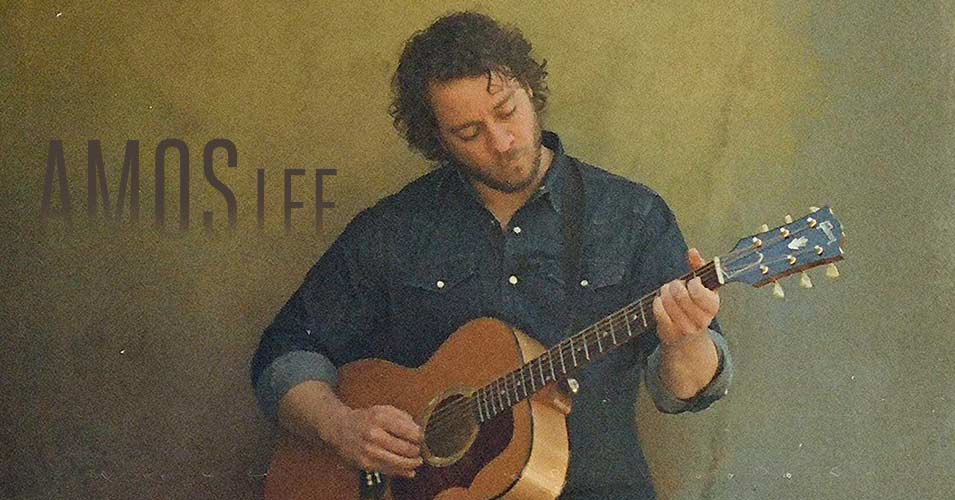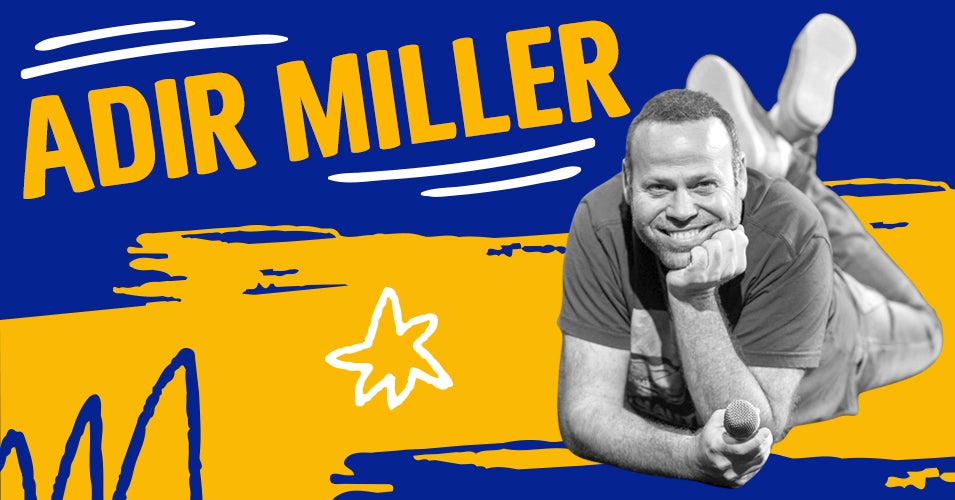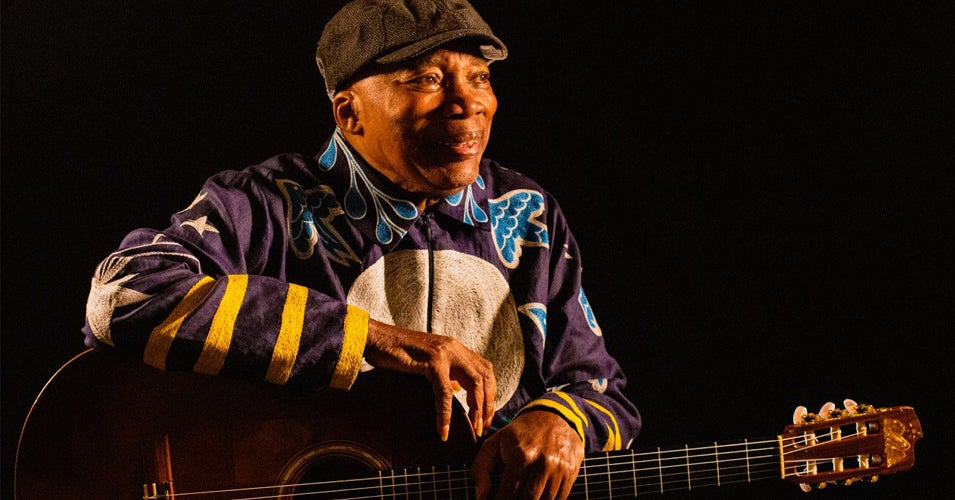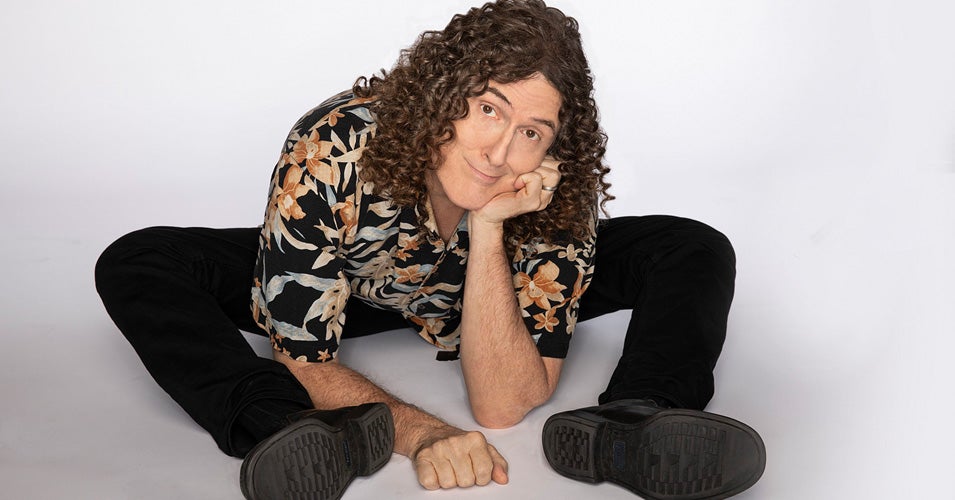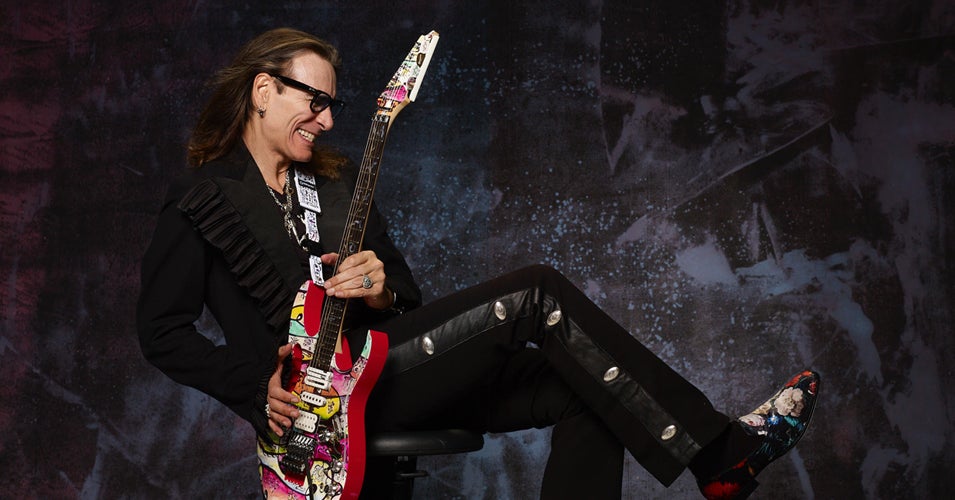 There is no need to wait for Halloween to experience spine-tingling excitement this October when the Lillian S. Wells Hall at The Parker hosts musicians Milton Nascimento, Tauren Wells, Weird Al Yankovic, YES, Steve Vai and Amos Lee along with the jaw-dropping stage antics of Bill Blagg and an incredible evening with paranormal expert Josh Gates.
Brazilian legend Milton Nascimento presents his "One Final Music Session – Farewell Tour" on Saturday, October 1 at 8 p.m. Considered one of the icons of Brazilian music, Nascimento's unique voice was described in the New York Times as "an agonizingly pure tenor that often slips into an ethereal falsetto." His incomparable style blends a variety of musical voices from European classical music to Brazilian Bossa Nova to African folk and British pop. Nacimiento's international breakthrough came with his appearance on jazz saxophonist Wayne Shorter's 1974 album Native Dancer, which led to widespread acclaim and collaborations with an array of American artists including Sting, Paul Simon, James Taylor, Herbie Hancock and Pat Metheny. Through his friendship with guitarist Warren Cuccurullo, he came to work with the pop-rock band Duran Duran in 1993 and performed with the band in concert when they toured in Brazil. Nascimento earned a Grammy® award for "Best World Music Album" in 1998 for his self-titled album and has three additional nominations. Tickets are $65-$100.
The Broward Center for the Performing Arts and AEG Presents bring Tauren Wells "Joy In The Morning Tour" following the release of his album of that title to The Parker on Friday, October 7 at 8 p.m. Known for his precision artistry, masterful lyrics and dance-oriented performances, this10-time Grammy® Award nominee uniquely connects his contemporary Christian and gospel sound with elements of pop, hip-hop and R&B. His most recent collaboration with H.E.R., "Hold Us Together," was nominated for a 2022 Grammy Award for Best Contemporary Christian Music Performance/Song and his album Citizen of Heaven (Live) was nominated for Best Contemporary Christian Music Album. He is joined by special guests Aaron Cole and Lakewood Music. Tickets are $27.75-$59.75.
"Weird Al" Yankovic presents his "The Unfortunate Return of the Ridiculously Self-Indulgent, Ill-Advised Vanity Tour" with special guest Emo Philips on Wednesday, October 12 and Thursday, October 13 at 7:30 p.m. on both evenings. For the second time in his storied career, the world's foremost musical satirist and five-time Grammy winner foregoes his usual high-octane, big-production show for an intimate evening of music, focusing on original (non-parody) songs from his 14- album catalog. The biggest-selling comedy recording artist of all time, he saw his 2014 release Mandatory Fun become the first comedy album in history to debut at no. 1 on Billboard's Top 200. Yankovic is one of only five artists (along with Michael Jackson, Madonna, U2, and Kenny G) to have Top 40 singles in each of the last four decades. Philips has performed more than 7,000 stand-up comedy shows across the globe including a two-week theater run in London's West End. Career highlights include his acclaimed comedy album E=MO Squared and the hour-long HBO special Emo Philips Live at the Hasty Pudding Theatre. This event is presented by the Broward Center for the Performing Arts and AEG Presents. Tickets are $47.50-$97.50 with $339 VIP tickets that include a meet and greet with the artist and other exclusives.
An Evening with YES: Close to the Edge "50th Anniversary Tour" comes to the Lillian S. Wells Hall in a concert presented by the Broward Center for the Perfoming Arts and AEG Presents on Friday, October 14 at 8 p.m. A pioneer of progressive rock, YES has achieved worldwide success through a prolific and enduring music career spanning 45 years and 20 studio albums. The band's current line-up consists of core members Steve Howe on guitars along with keyboardist Geoff Downes, singer Jon Davison and bassist Billy Sherwood. With an ever growing fan base, YES continues to electrify audiences with its daunting virtuosity, cosmic lyrics, complex musical textures and powerful lead vocals. It's an unforgettable evening of YES at its best, featuring its existential prog masterworks and instrumental pyrotechnics. Tickets are $59.50-$129.50 with VIP packages priced at $219 and $249 that offer various exclusives. Tickets go on sale September 9.
Called "Unbelievable!" by USA Today and "Absolutely Incredible!" by Chicago Tribune, The Magic of Bill Blagg Live! is presented on Sunday, October 16 a 3 p.m. Blagg's show combines his mind-blowing magical talents along with his trademark off-the-cuff personality that takes audiences on a magical journey as they witness objects float in mid-air and vanish in the blink of an eye in an interactive magic experience of jaw dropping illusions. Tickets are $29-$39.
JM Family Enterprises presents the Smart Stage Matinee Series performance of Bill Blagg's Magic in Motion on Monday, October 17 at 10 a.m. Recommended for grades 3-7, the show melds the fascination of magic with the wonders of physical science to create a highly visual, interactive educational experience. Science and magic will collide as students instantly become stronger than their teachers, stop moving objects with their minds and even make a teacher's cell phone invisibly travel through time. JM Family Enterprises Smart Stage Matinee performances are curriculum-driven and align with state standards, which are ideal for private, public and parochial school students and home-school networks. Free study guides are available on the Broward Center's website. Tickets are $10 with $3 lap tickets for children 12 months of age and younger.
Virtuoso guitarist, visionary composer and consummate producer Steve Vai brings his "Inviolate Tour" to The Parker on Wednesday, October 19 at 8 p.m. Sculpting musical sound with infinite creativity and technical mastery, Vai continues to use unbridled guitar virtuosity and soulful artistry to explore the spectrum of human emotion. At age 12, he started taking guitar lessons from Joe Satriani. At 18, he began his professional musical career transcribing for, and then playing with, the legendary Frank Zappa. More than three decades later, he has 15 million album sales and three Grammy Awards. This event is presented by the Broward Center for the Performing Arts and AEG Presents. Tickets are $40.50-$72.50 with VIP packages ranging from $207.50-$1,582.50 offering varying exclusives.
Josh Gates Live! delivers "An Evening of Ghosts, Monsters, and Tales of Adventure" on Thursday, October 20 at 8 p.m. Gates is an explorer, author and intrepid investigator from Discovery Channel's smash-hit series Expedition Unknown and Syfy's Destination Truth. He will share lore and legends from his most spine-tingling expeditions from cases involving puzzling paranormal encounters to reports of cryptozoological creatures. Gates transports his audience into the world of the unexplained and keeps them on the edge of their seats. Tickets are $37-$75 with a $100 VIP package that includes a meet and greet with the artist.
Amos Lee with special guest Slim Dan performs Saturday, October 22 at 7:30 p.m. With one foot in the real world and the other in a charmed dimension of his own making, Lee creates the rare kind of music that's emotionally raw yet touched with a certain magical quality. On his eighth album, Dreamland, the Philadelphia-born singer/songwriter intimately documents his real-world struggles (alienation, anxiety, loneliness, despair), an outpouring born from deliberate and often painful self-examination. This event is presented by the Broward Center for the Performing Arts and AEG Presents. Tickets are $54.50-$79.50.
Also in October, FO Productions presents Israeli comic Adir Miller on Saturday, October 15 and LocalBeat Productions presents New York Bee Gees on Friday, October 21.
Ticketmaster is the only official ticketing service of The Parker. Buy tickets online at ParkerPlayhouse.com and Ticketmaster.com; by phone at 954.462.0222; in person at The Parker box office and the Broward Center's AutoNation Box Office.
Lillian S. Wells Hall at The Parker is located in Holiday Park at 707 N.E. Eighth Street in Fort Lauderdale. The Parker is an affiliated venue of the Broward Center for the Performing Arts, which provides programming and management of the facility. The performance season at The Parker is supported by the Broward Performing Arts Foundation.
###
Complete October 2022 Schedule
Oct. 1 Milton Nascimento
Oct. 7 Tauren Wells "Joy In The Morning Tour"
Oct. 12 & 13 Weird Al Yankovic "Vanity Tour"
Oct. 14 An Evening with YES: Close to the Edge "50th Anniversary Tour"
Oct. 15 FO Productions presentes Adir Miller
Oct. 16 The Magic of Bill Blagg LIVE!
Oct. 17 Bill Blagg's Magic in Motion
Oct. 19 Steve Vai: Inviolate Tour
Oct. 20 Josh Gates Live!
Oct. 21 LocalBeat Productions presents New York Bee Gees
Oct. 22 Amos Lee
###
About The Parker
The Parker is Fort Lauderdale's iconic, heritage theater presenting concerts, comedy, dance, family fare and more. Beautifully renovated in 2021, The Parker offers audiences enhanced entertainment and hospitality experiences. The neo-classical Lillian S. Wells Hall features outstanding acoustics, unobstructed sightlines, wide rows and continental seating. The grand S. Donald Sussman Lobby, the intimate Haller Club, and the private members' lounge, The Place To Be, provide ample opportunities for audiences to enjoy culture, cocktails and conversation with every visit to the theater. For more information, visit ParkerPlayhouse.com.