THE PARKER IS THE PLACE FOR CONCERTS THIS SEPTEMBER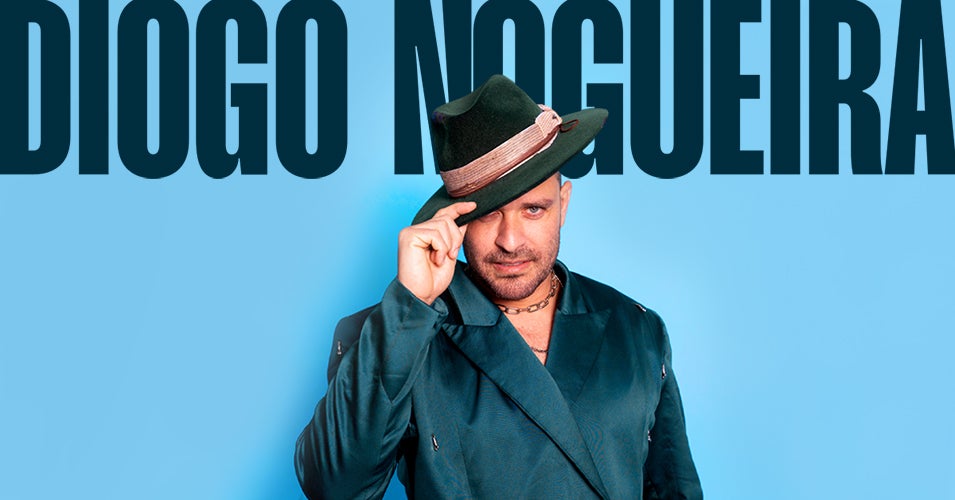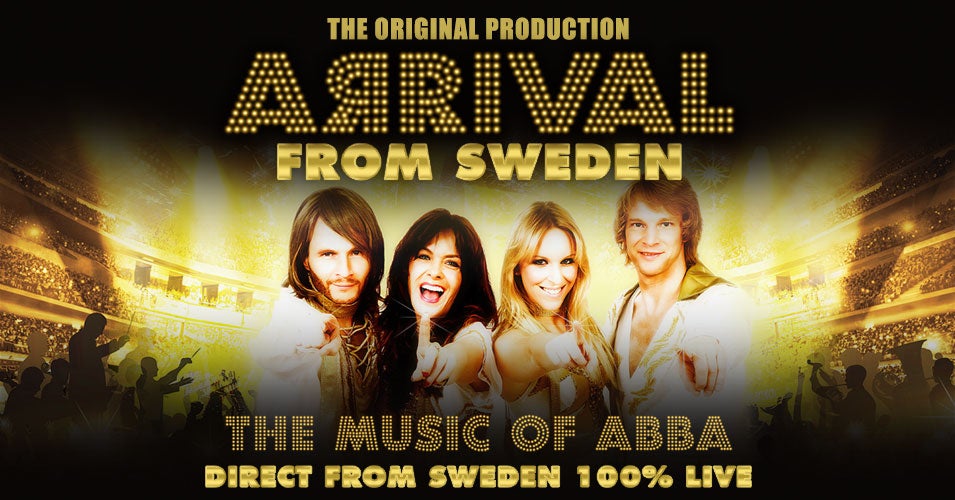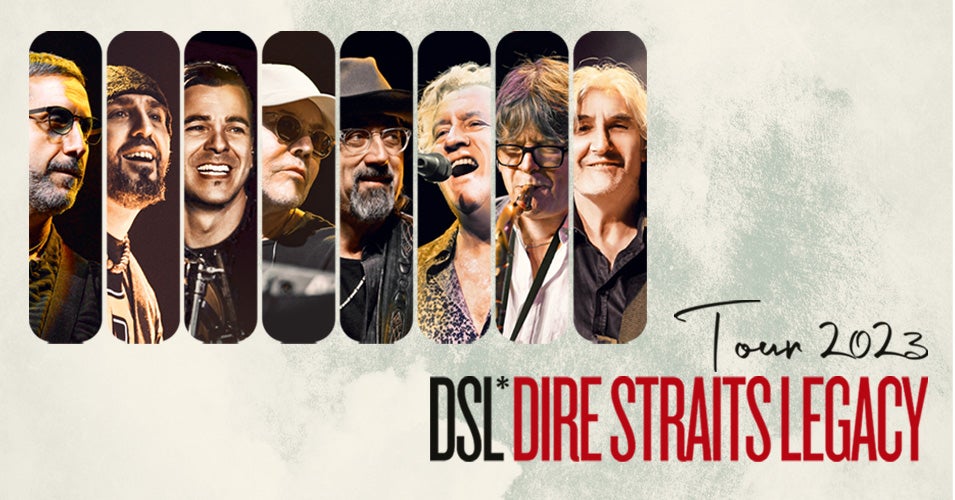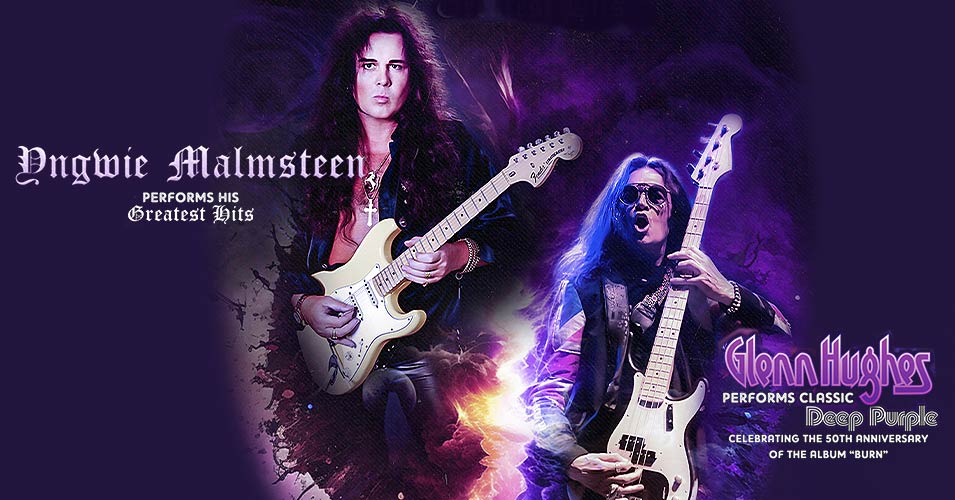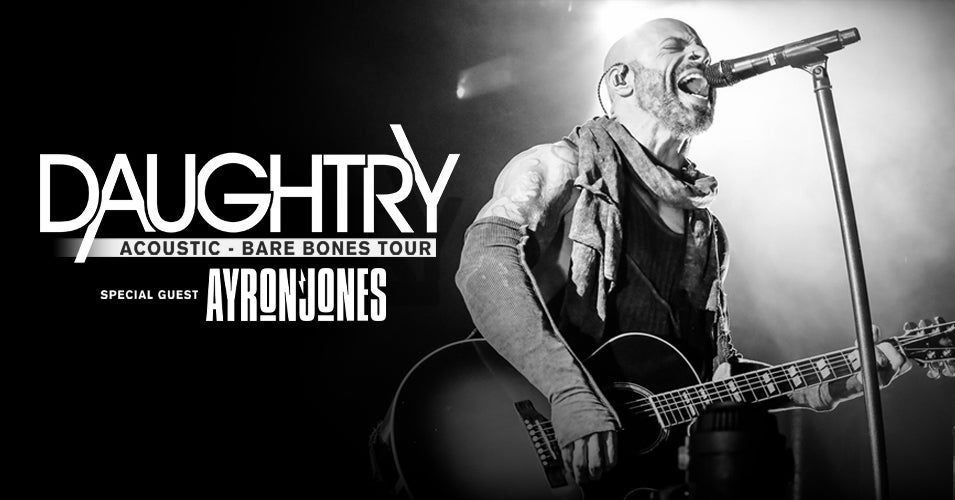 Lillian S. Wells Hall at the Parker will be rocking this September with acclaimed musicians Diogo Nogueira, Yngwie Malmsteen with Glenn Hughes, Southside Johnny and the Asbury Jukes, and Daughtry with special guest Ayron Jones, as well as celebrations of the music of ABBA and Dire Straits.
Named by the ABBA fan club as "the closest you will ever get to ABBA," ARRIVAL from Sweden - The Music of ABBA arrives at The Parker on Thursday, September 7 at 8 p.m. It is the only group that has been given a previously unreleased ABBA song directly from ABBA members Björn Ulvaeus and Benny Andersson as well as exclusive permission to have costumes that are actual recreations of the original wardrobes worn by ABBA. The concert celebrates the music of ABBA, which fueled the Broadway musical Mamma Mia and its two movie spinoffs, and delivers such hits as "Dancing Queen," "Mamma Mia," "Does Your Mother Know," "Take A Chance," "SOS," "The Winner Takes It All," "Super Trouper," "Money Money Money," "Waterloo," "Honey Honey," "Fernando," "Chiquitita," "Thank You For The Music," "Lay All Your Love On Me" and "Gimme Gimme Gimme."
Singer/songwriter Diogo Nogueira, son of late composer and samba legend João Nogueira, comes to Lillian S. Wells Hall at The Parker on Thursday, September 14 at 8 p.m. Ao Vivo, his debut album which received a Latin Grammy® nomination for Best New Artist in 2008, was recorded live at Teatro João Caetano in his hometown of Rio de Janeiro and included many of his own compositions as well as some of his father's. His follow up recordings of Bossa Negra (2015) Alma Brasileira (2017) and Samba de Verao (2021) received Grammy® nominations for Best Samba/Pagode Album.
British rock legends Dire Straits have sold more than 120 million albums worldwide. Dire Straits Legacy on Wednesday, September 20 at 8 p.m. at The Parker brings back their iconic music, performed by musicians who recorded and toured with Dire Straits, in a concert of all the blockbuster hits including "Money for Nothing," "Sultans of Swing," "Romeo and Juliet," "Walk of Life," "Brother in Arms" and "Tunnel of Love." Musicians who performed live with Dire Straits on multiple tours are: Alan Clark, who was Dire Straits' first keyboardist; Phil Palmer and Danny Cummings, who both recorded On Every Street; Mel Collins who performed on singles "Love Over Gold" and "Twisting by the Pool;" and Jack Sonni, heard on the international bestseller Brothers in Arms. Other band members include Trevor Horn (The Buggles, Yes); one of the world's greatest record producers, Primiano Di Biase; and Europe's most in-demand and sought after keyboardist and frontman Marco Caviglia, who is widely regarded as the world's leading authority on Mark Knopfler's unique guitar playing style.
Yngwie Malmsteen and Glenn Hughes come to Lillian S. Wells Hall at The Parker on Friday, September 22 at 8 pm. Malmsteen will deliver many of his greatest hits and Hughes performs the classic music of Deep Purple, celebrating the 50th anniversary of the album Burn. The concert features special guest Beautiful Skeletons.
Southside Johnny and the Asbury Jukes perform at The Parker on Saturday, September 23 at 8 p.m. With their classic blend of hard-core R&B and street-level rock, molten grooves, soulful guitar licks and blistering horn section, Johnny and his Jukes continue to put their unique stamp on the Jersey Shore sound. Their first three albums, I Don't Want To Go Home, This Time It's for Real and Hearts of Stone, were produced by band cofounder Steven Van Zandt (E Street Band), and largely featured songs written by Van Zandt/Bruce Springsteen. Rolling Stone magazine voted Hearts of Stone among the top 100 albums of the 1970s and 1980s.
The Broward Center for the Performing Arts and AEG Presents bring Daughtry "Bare Bones" Tour with special guest Ayron Jones to Lillian S. Wells Hall at The Parker on Wednesday, September 27 at 8 p.m. Daughtry, one of the most visible and consistent rock and roll torchbearers of the 21st century, has sold more than nine million albums and 16 million singles worldwide. The band's self-titled debut album was nominated for four Grammy® Awards and won four American Music Awards and seven Billboard Music Awards including Album of the Year. The subsequent albums, Leave This Town (2009), Break The Spell (2011), Baptized (2013) and Cage To Rattle (2018), were all certified gold and placed in the top 10 in the Billboard Top 200 Albums Chart. In 2020, Daughtry's newest single, "World On Fire," marked their return to their rock roots topping the U.S. rock charts. This special acoustic evening features special guest Ayron Jones, whose songwriting is filled with raw emotion as the new sound of Seattle.
Ticketmaster is the only official ticketing service of The Parker. Buy tickets online at ParkerPlayhouse.com and Ticketmaster.com; by phone at 954.462.0222; and in person at the Broward Center's AutoNation Box Office.
Lillian S. Wells Hall at The Parker is located in Holiday Park at 707 N.E. Eighth St. in Fort Lauderdale. The Parker is an affiliated venue of the Broward Center for the Performing Arts, which provides programming and management of the facility. The performance season at The Parker is supported by the Broward Performing Arts Foundation.
###
Complete September Schedule at The Parker
Sept. 7 ARRIVAL from Sweden - The Music of ABBA
Sept. 14 Diogo Nogueira
Sept. 20 Dire Straits Legacy
Sept. 22 Yngwie Malmsteen and Glenn Hughes
Sept. 23 Southside Johnny and the Asbury Jukes
Sept. 27 Daughtry "Bare Bones" Tour with special guest Ayron Jones
###
About The Parker
The Parker is Fort Lauderdale's iconic, heritage theater presenting concerts, comedy, dance, family fare and more. Beautifully renovated in 2021, The Parker offers audiences enhanced entertainment and hospitality experiences. The neo-classical Lillian S. Wells Hall features outstanding acoustics, unobstructed sightlines, wide rows and continental seating. The grand S. Donald Sussman Lobby, Bernie Peck's Bar, the intimate Haller Club, and the private members' lounge, The Place To Be, provide ample opportunities for audiences to enjoy culture, cocktails and conversation with every visit to the theater. For more information, visit ParkerPlayhouse.com