THE PARKER GIVES AUDIENCES EVENTS TO BE THANKFUL FOR THIS NOVEMBER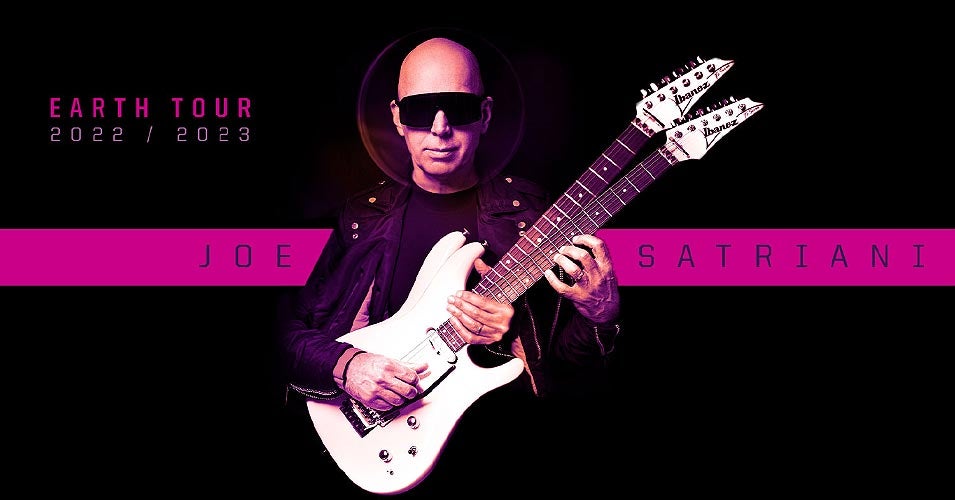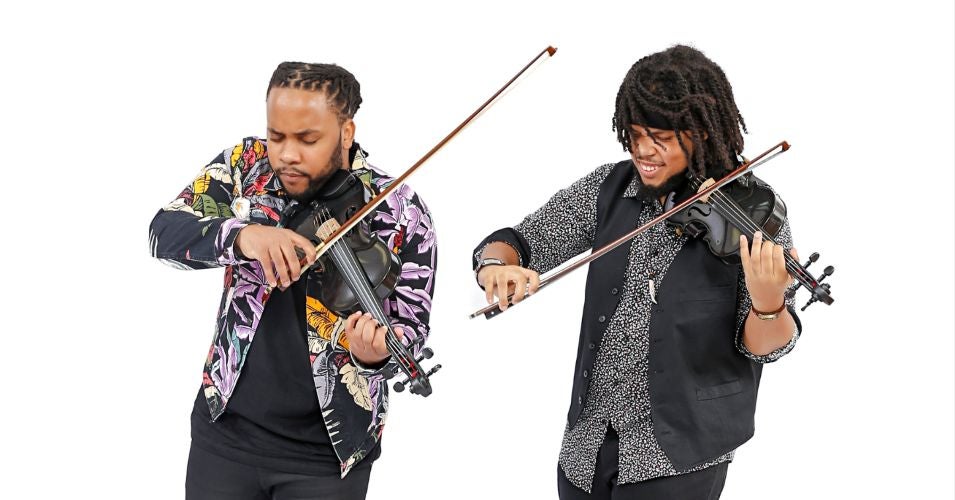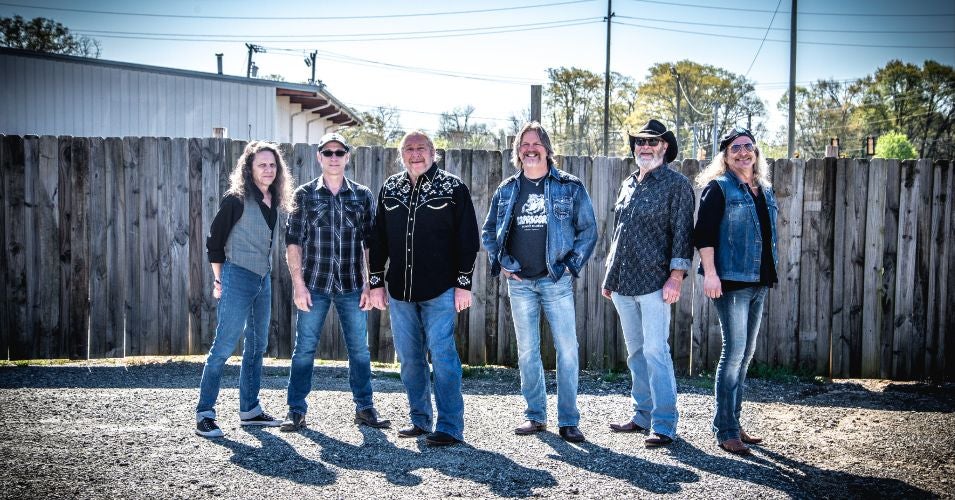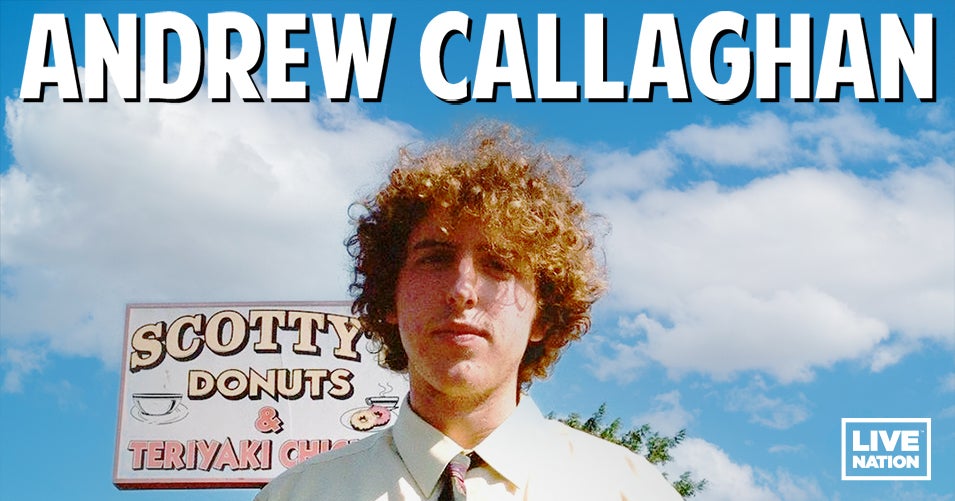 – Just like a bountiful Thanksgiving table, Lillian S. Wells Hall at The Parker has created a menu catering to everyone's tastes this November with jazz great Brian Culbertson, local crossover favorites Sons of Mystro, guitar icon Joe Satriani, the legendary Marshall Tucker Band, celebrations of Queen and John Denver, the return of the comedy duo Cat & Nat, the beloved film Dirty Dancing presented in concert, and an evening with digital journalist Andrew Callaghan.
The 2022/2023 TD Bank Jazz Series continues with An Evening with Brian Culbertson featuring Marcus Anderson and Marqueal Jordan on Thursday, November 3 at 7:30 p.m. Over the course of crafting a 20-album catalog and more than 30 Billboard no. 1 singles as a multi-instrumentalist, songwriter and producer, Culbertson has charted his own unique course in music. Label him jazz, and he makes a funk record. Call him an R&B artist and he drops an acoustic jazz trio collection. Brand him pop and he creates a 32-minute New Age opus. Culbertson burst onto the scene in 1994 with the chart-topping Long Night Out featuring keyboard-led contemporary jazz tracks. Whether you're listening to music from his latest album, XX, on record or live in concert, you're hearing an eclectic, entertaining and engaging set from an artist at the peak of his power. This event is presented by the Broward Center for the Performing Arts and AEG Presents. Tickets are $35-$65 with a $150 VIP ticket that includes a pre-show sound check.
The 2022/2023 Broward Center Dance and Classical Series presents Sons of Mystro on Sunday, November 6 at 6 p.m. Born in South Florida to a Jamaican father and Barbadian mother, Malcolm, 23, and his 20-year-old brother Umoja learned to play violin through South Florida's public school system and attended Dillard High School for the Performing Arts. Together, these brothers are Sons of Mystro using their violins to interpret reggae classics, American pop songs and their own creations accompanied by a DJ & a drummer. International Reggae and World Music Awards honored them as with the "Emerging Artist Under 21yrs Old" award. Their debut recording, Reggae Strings is available now wherever music is streamed or sold. Mentored by Black Violin, these artists' stars are on the rise. This is an Arts for Action: Black Voices initiative, which is generously supported by JM Family Enterprises, Inc. Tickets are $25-$30.
Joe Satriani: Earth Tour 2022-2023 is the chance to see the world's most successful solo guitar icon perform his mind-bending guitar daredevilry live on Friday, November 11 at 8 p.m. One of the most imaginative, brilliant and talented rock guitarists ever to strum six strings, Satriani has played guitar with Mick Jagger, Deep Purple and Chickenfoot. His own instrumental-rock releases, like Surfing With the Alien and The Extremist, earned him gold and platinum plaques and multiple GRAMMY® nominations. His most recent studio album, Shockwave Supernova, has already been hailed as yet another creative breakthrough. Rolling Stone magazine said of the legendary axeman, "From the start, he possessed an inimitable approach to guitar that balanced melody and technicality, as well as elements of hard rock and jazz, in a way that made for a sound that made him a guitar hero to a generation of young wood shedders." This event is presented by the Broward Center for the Performing Arts and AEG Presents. Tickets are $39.50-$99.50 with a $160 VIP ticket that includes a Q & A with the artist.
The 2022/2023 Truist Comedy Series continues with Cat & Nat, who return by popular demand with the "Unfiltered and Live!" tour, on Thursday, November 17 at 8 p.m. Promising to be the most hilarious and highly entertaining comedy show that any woman or mom will ever experience in their lifetime, the show is hosted by the two most honest, unfiltered, pee-your-pants funny moms on the planet. After bringing together a community of women and moms to laugh and cry together, Cat & Nat are rounding up their entourage (including their male dancers) and hopping on their tour bus and coming for one night! Tickets are $30-$60 with $100 VIP tickets that offer an exclusive pre-show Q & A.
One of the major Southern rock bands of the '70s, The Marshall Tucker Band performs Saturday, November 19 at 8 p.m. with special guest Shannon Lawson. The band has performed for 50 years combining rock, country and jazz, and featured extended instrumental passages. Their peak came with the million-selling album Carolina Dreams and its Top 15 single "Heard It in a Love Song" in 1977. Led today by founding member and lead singer Doug Gray, the band represents a time and place in music that will never be duplicated. With hit singles like "Fire On The Mountain," "Can't You See" and "Take The Highway," The Marshall Tucker Band continues to be played on classic rock and country radio. Current members include guitarist and vocalist Chris Hicks, drummer B.B. Borden, multi-instrumentalist Marcus Henderson plays flute, saxophone and keyboards in addition to lead and background vocals. Ryan Ware plays bass guitar with Rick Willis on lead guitar and vocals. Tickets are $47-$97.
The Broward Center for the Performing Arts and Innovation Arts presents Dirty Dancing in Concert Sunday, November 20 at 6 p.m. In the classic film's first live film-to-concert experience, the digitally remastered hit film is screened with a live band and singers performing the film's iconic songs. With a soundtrack that marked a generation, Dirty Dancing in Concert promises to bring a thrilling new and unique experience to the 80s classic as audiences immerse themselves in the timeless romance of the most memorable movies of the past 35 years - now live! Tickets are $55.75-$70.75.
Back by popular demand, One Night of Queen Performed by Gary Mullen and The Works performs Friday, November 25 at 7:30 p.m. Recreating the look, sound, pomp and showmanship of Queen and its flamboyant frontman, Freddie Mercury, this amazing concert showcases rock royalty's greatest hits with amazing authenticity. This complete two-hour Queen concert features such hits as "Bohemian Rhapsody," "Killer Queen," "Crazy Little Thing Called Love" and "We Are the Champions." This performance is generously underwritten by Mary and Dean Middleton and the Harry T. Mangurian, Jr. Foundation. Tickets are $48-$63.
The Broward Center and Emory Entertainment present A Rocky Mountain High Experience® Christmas Show starring Rick Schuler on Saturday, November 26 at 8 p.m. This magical and enchanting holiday show features favorite John Denver hits including "Rocky Mountain High," "Sunshine On My Shoulders," "Take Me Home County Roads," "Leaving On A Jet Plane," "Annie's Song" and "Thank God I'm a County Boy." Schuler also wondrously weaves in heartwarming inspirational carols and holiday classics from Denver's memorable TV specials and Christmas albums including "Aspenglow," "Away in a Manger," "Silent Night," "Joy to the World," "Chestnuts Roasting on an Open Fire," "Let it Snow" and "Silver Bells." Tickets are $59.
Live Nation and the Broward Center for the Performing Arts present Channel 5 Live with Andrew
Callaghan on Sunday, November 27 at 8 p.m. Known for his deadpan humor and unfiltered reporting on complex social and political issues via his YouTube channel, Callaghan is a 25-year-old American journalist who explores the depths of the most controversial issues in spectacular fashion. This year, he has traveled to Ukraine to document the Russian invasion, covered the NRA meeting and exhibition which occurred days after the tragic mass shooting at Uvalde, and reported a pro-choice protest in his hometown of Seattle, Washington just 48 hours after the Supreme Court repealed Roe Vs. Wade.VIP M & G packages available. Tickets are $31 with $141 VIP packages featuring a meet and greet with Callaghan.
In other events this month, The Parker welcomes South Florida Symphony's Masterworks I concert on November 9, the Miss Arc Broward Pageant 2022 presented by ARC Broward and Pediatric Associates on November 13 and Sun Concert LLC's presentation of The Best of the Eagles on November 18.
Ticketmaster is the only official ticketing service of The Parker. Buy tickets online at ParkerPlayhouse.com and Ticketmaster.com; by phone at 954.462.0222; in person at The Parker box office and the Broward Center's AutoNation Box Office.
Lillian S. Wells Hall at The Parker is located in Holiday Park at 707 N.E. Eighth Street in Fort Lauderdale. The Parker is an affiliated venue of the Broward Center for the Performing Arts, which provides programming and management of the facility. The performance season at The Parker is supported by the Broward Performing Arts Foundation.
The Parker November Events Full Schedule
Nov. 3 An Evening with Brian Culbertson
Nov. 6 Sons of Mystro
Nov. 9 South Florida Symphony: Masterworks I
Nov. 11 Joe Satriani: Earth Tour 2022-2023
Nov. 13 ARC Broward and Pediatric Associates present Miss Arc Broward Pageant 2022
Nov. 17 Cat & Nat "Unfiltered & Live!" Tour
Nov. 18 Sun Concerts LLC presents The Best of the Eagles
Nov. 19 The Marshall Tucker Band
Nov. 20 Dirty Dancing in Concert
Nov. 25 One Night Of Queen with Gary Mullen And The Works
Nov. 26 A Rocky Mountain High Experience® Christmas Show
Nov. 27 Channel 5 Live with Andrew Callaghan
###
About The Parker
The Parker is Fort Lauderdale's iconic, heritage theater presenting concerts, comedy, dance, family fare and more. Beautifully renovated in 2021, The Parker offers audiences enhanced entertainment and hospitality experiences. The neo-classical Lillian S. Wells Hall features outstanding acoustics, unobstructed sightlines, wide rows and continental seating. The grand S. Donald Sussman Lobby, the intimate Haller Club, and the private members' lounge, The Place To Be, provide ample opportunities for audiences to enjoy culture, cocktails and conversation with every visit to the theater. For more information, visit ParkerPlayhouse.com.