THE BROWARD CENTER IS HOME TO ICONS THIS AUGUST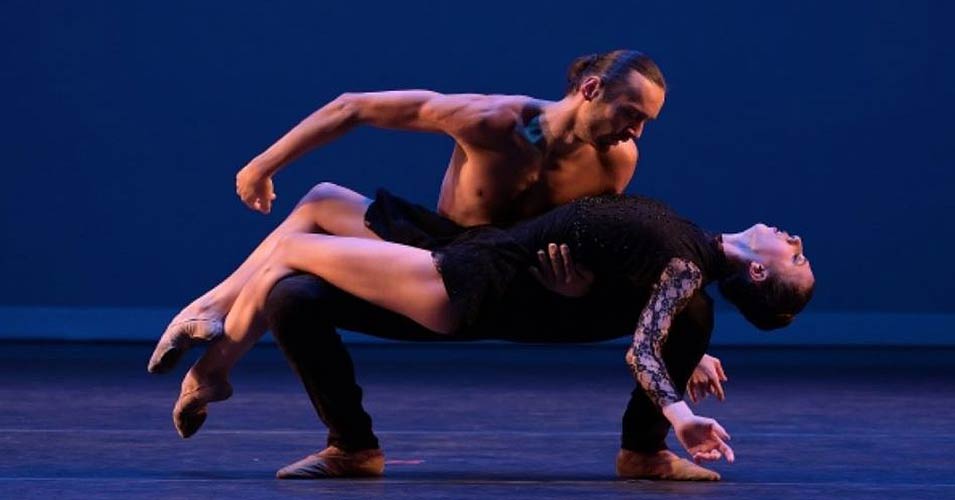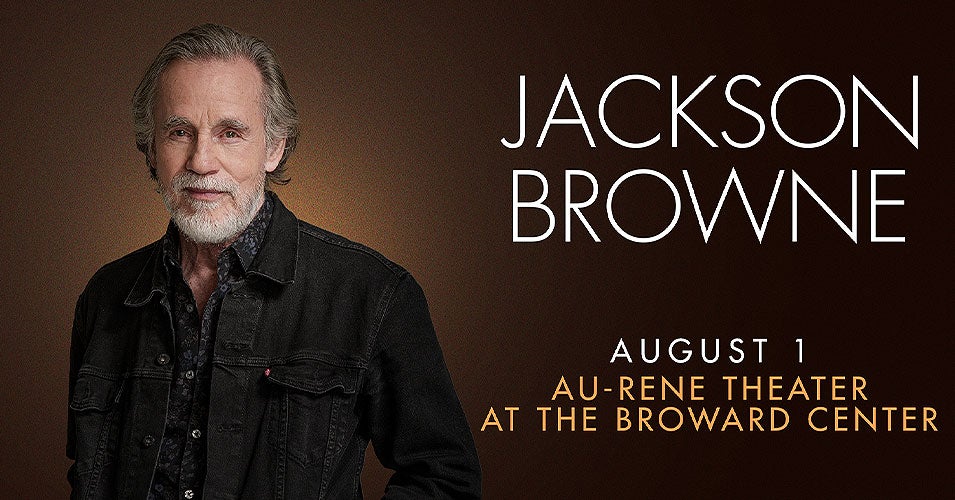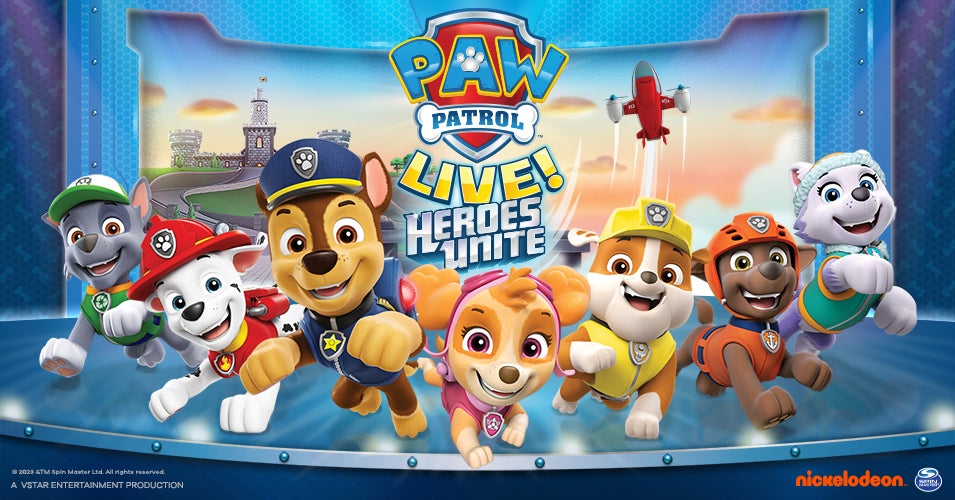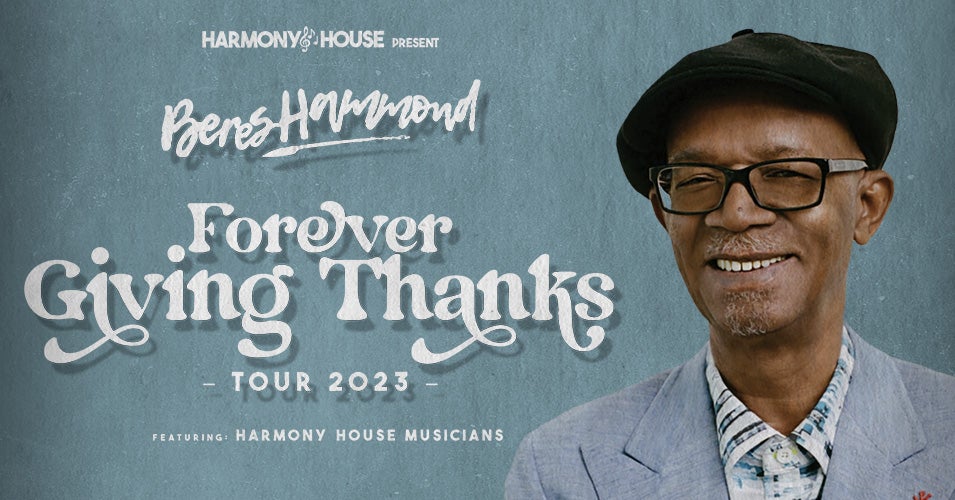 During the heat of August, legendary troubadour Jackson Browne, revered reggae superstar Beres Hammond, a celebration of Pink Floyd and the heroic PAW Patrol pups deliver cool and refreshing shows at the Broward Center for the Performing Arts.
Rock and Roll Hall of Fame and Songwriter's Hall of Fame inductee Jackson Browne brings his full band to the Au-Rene Theater on Tuesday, August 1 at 8 p.m. With hits such as "Running On Empty," "Doctor My Eyes," "Somebody's Baby" and "The Pretender," Browne also co-wrote the Eagles' classic "Take It Easy." Browne helped launch the singer-songwriter movement based in Laurel Canyon, California that was also home to Joni Mitchell, David Crosby, Bonnie Raitt and Frank Zappa. Known for his advocacy on behalf of the environment, human rights, and arts education, Browne is the co-founder of Musicians United for Safe Energy and Nukefree.org, and a member of Ocean advocacy group Ocean Elders. Tickets begin at $49.50 with $179.50 Spirit Club Level seats.
Nickelodeon and VStar Entertainment Group proudly present PAW Patrol Live! "Heroes Unite" in the Au-Rene Theater as part of The Islands of the Bahamas Imagination Series. This brand-new production is an interactive live stage show, where members of the audience get to be heroes unleashed, helping the pups as honorary members of the pack, while they navigate the globe to make it back to Adventure Bay in the nick of time. PAW Patrol Live! "Heroes Unite" follows Ryder and the PAW Patrol pups as they face their greatest challenge yet. When Mayor Humdinger clones Robo Dog, chaos ensues all over the world. It's up to the PAW Patrol to catch the clones, rescue Robo Dog, and show that when the going gets "ruff," lending a paw makes audience members the ultimate Top Hero! Featuring stunning visual effects, captivating storytelling and a vibrant musical score that will have guests dancing in their seats and singing along, this staged extravaganza is jam-packed with action and fun for the whole family. Performances are Saturday, August 19 at 10 a.m., 2 p.m. and 6 p.m. and Sunday, August 20 at 10 a.m. and 2 p.m. Tickets start at $45 with $10 lap tickets for children ages 12 months and younger.A limited number of V.I.P. (Very Important Pup) Packages are available,starting at $130 that includes a premium seat and exclusive photo opp with PAW Patrol characters after the show.
The Jamaican reggae superstar and undisputed king of lovers rock Beres Hammond brings his "Forever Giving Thanks" tour to the Au-Renee Theater at Broward Center on Saturday, August 26 at 7:30 p.m. and Sunday, August 27 at 7:30 p.m. Famous for his soulful vibe and smoky-sweet, bourbon-on-the-rocks vocals, this Grammy® Award–nominated singer-songwriter is known as the "Otis Redding of Reggae." His extensive hit list includes the songs "Tempted to Touch," "I Feel Good," "Putting Up Resistance," "Rockaway" and "No Disturb Sign." Born in the Jamaican province of St. Mary, Hammond grew up listening to his father's collection of American R&B and jazz, and also fell in love with native Jamaican music during the ska and rocksteady eras. Tickets start at $39 with $139 Spirit Club Level seats.
Having sold 4 million tickets worldwide and described by The Times as "The Gold Standard" and The Daily Mirror as "The Kings of the Genre," The Australian Pink Floyd brings its "Darkside 50" tour to the Au-Rene Theater at the Broward Center on Thursday, August 31 at 8 p.m. In addition to having performed in over 35 countries, they played at original Pink Floyd member David Gilmour's 50th birthday celebration and were even joined on stage by Pink Floyd's Rick Wright. Performing the music of Pink Floyd with note for note perfection, this critically acclaimed tribute show strives to reproduce the Pink Floyd experience and bring the music to new audiences. The show continues to include a stunning light and laser show, video animations, state of the art high resolution LED screen technology and other special effects. To accompany these visuals are several large inflatables including a giant pig and their own distinct Pink Kangaroo. Tickets begin at $39.50 with $140.50 Spirit Club Level seats and $199 VIP packages that include a pre-show sound check and other exclusives.
Also in August, the Miami Hispanic Ballet Corp. presents the XXVIII International Ballet Festival of Miami on August 6.
Ticketmaster is the only official ticketing service of the Broward Center and Parker Playhouse. Buy tickets online at BrowardCenter.org, or Ticketmaster.com; by phone at 954.462.0222 or in person at the Broward Center's AutoNation Box Office.
The Broward Center for the Performing Arts is located at 201 SW Fifth Ave. in Fort Lauderdale. For more information visit BrowardCenter.org, like us on Facebook at Facebook.com/BrowardCenter and Facebook.com/BrowardCenterEducation, follow us on Twitter and Instagram @BrowardCenter, subscribe to our channel at Youtube.com/user/BrowardCenter and join the conversation with #BrowardCenter.
The Broward Center 2022/2023 season is supported by the Broward Performing Arts Foundation. AutoNation, Greater Fort Lauderdale Convention & Visitors Bureau, Spirit and Sylvester Comprehensive Cancer Center are proud sponsors of the Broward Center. Programs are also sponsored in part by the State of Florida through the Division of Arts and Culture and the National Endowment for the Arts.
Broward Center Complete August Schedule
August 1 Jackson Browne
August 6 Miami Hispanic Ballet Corp.: XXVIII International Ballet Festival of Miami
August 19-20 Paw Patrol Live! Heroes Unite
August 26 & 27 Beres Hammond
August 31 The Australian Pink Floyd - Darkside 50 Tour
About The Broward Center for the Performing Arts
One of America's premier performing arts venues, the Broward Center for the Performing Arts presents more than 700 performances each year to more than 700,000 patrons, showcasing a wide range of exciting cultural programming and events. Guest experiences at the Broward Center include the all-inclusive Spirit Club Level, the Sylvester Comprehensive Cancer Center Intermezzo Lounge, special events in the Huizenga Pavilion, waterfront dining at Marti's New River Bistro and innovative classes and workshops for all ages at the Rose Miniaci Arts Education Center. With one of the largest arts-in-education programs in the United States, the Broward Center serves more than 130,000 students annually. The Broward Performing Arts Foundation, Inc. receives and maintains funds to sustain, develop and secure the future of the Broward Center. The Broward Center for the Performing Arts is located at 201 SW Fifth Ave. in Fort Lauderdale. For more information, visit BrowardCenter.org