THE BEST HALLOWEEN TREATS ARE ON THE STAGE THIS OCTOBER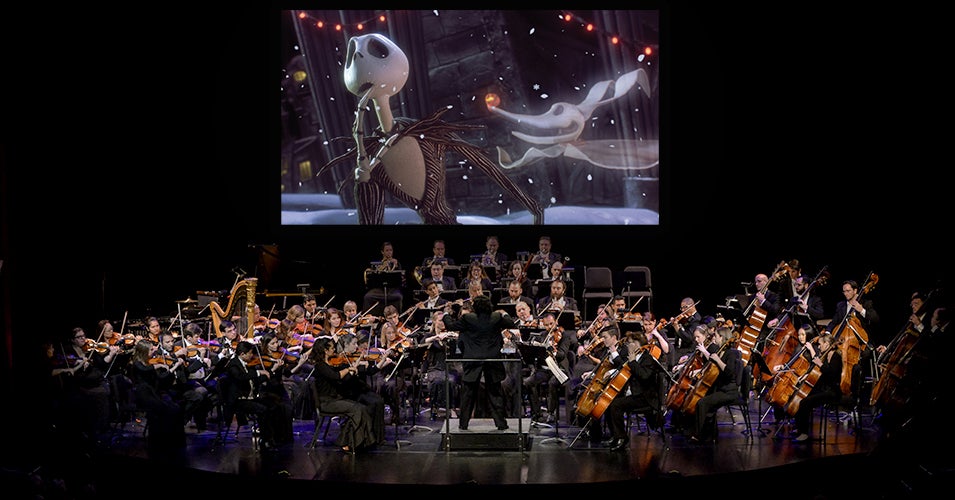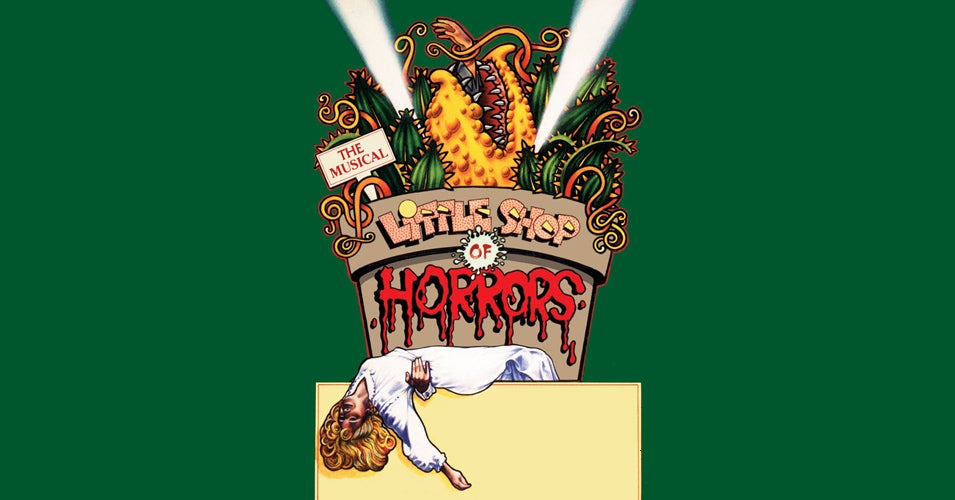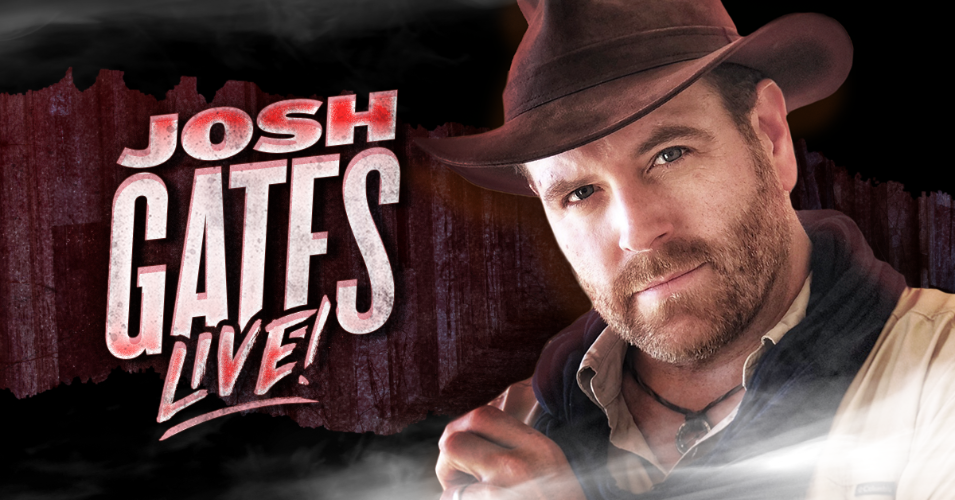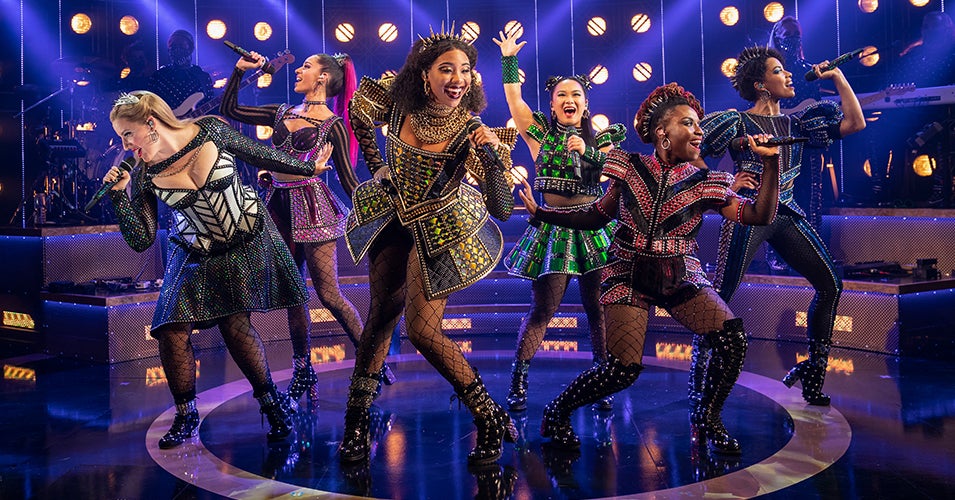 It's time to ghost your tv and streaming devices this October and be there live for spirited fun with the best in theater, music, comedy and magic at the Broward Center for the Performing Arts and The Parker.
Your Passport to the Paranormal
Josh Gates Live! delivers "An Evening of Ghosts, Monsters, and Tales of Adventure" in Lillian S. Wells Hall at The Parker on Thursday, October 20 at 8 p.m. Gates is an explorer, author and intrepid investigator from Discovery Channel's smash-hit series Expedition Unknown and Syfy's Destination Truth. He will share lore and legends from his most spine-tingling expeditions from cases involving puzzling paranormal encounters to reports of cryptozoological creatures. Gates transports his audience into the world of the unexplained and keeps them on the edge of their seats. Tickets are $37-$75 with a $100 VIP package that includes a meet and greet with the artist.
Mayhem with Music and a Movie
Disney in Concert Tim Burton's Nightmare Before Christmas featuring South Florida Symphony Orchestra screens the haunting holiday classic with Danny Elfman's score performed live in the Au-Rene Theater at the Broward Center on Friday, October 28 at 8 p.m. From the mind of Tim Burton comes the story of Jack Skellington, Halloweentown's pumpkin king, who plots to bring Christmas under his control by kidnapping Santa Claus and taking over the role after he accidentally stumbles on Christmastown. But Jack soon discovers even the best-laid plans of mice and skeleton men can go seriously awry. The Broward Center in partnership with South Florida Symphony Orchestra presents this event as part of the 2022/2023 Broward Center Dance and Classical Series. This presentation is licensed by Disney Concerts©. All rights reserved. Tickets are $45-$75 with $160 Spirit Club Level tickets and $85 VIP tickets offering premium seating.
Theater with Thrills
Divorced, beheaded, died, divorced, beheaded, survived. The Broadway blockbuster SIX comes to the Au-Rene Theater at the Broward Center on Tuesday, October 11- Sunday, October 23. From Tudor Queens to Pop Icons, the SIX wives of Henry VIII take the microphone to remix five hundred years of historical heartbreak into a euphoric celebration of 21st century girl power! Written by Toby Marlow & Lucy Moss, this new original musical is the global sensation that everyone is losing their head over. The New York Times says SIX "Totally Rules!" (Critic's Pick) and the Washington Post hails SIX as "Exactly the kind of energizing, inspirational illumination this town aches for! The Broadway season got supercharged!" The Bank of America Broadway in Fort Lauderdale 2022/2023 season is made possible with the generous support of title sponsor Bank of America and presenting sponsor Nicklaus Children's Hospital. Bank of America Broadway in Fort Lauderdale is presented by Florida Theatrical Association in partnership with Broadway Across America and Broward Center for the Performing Arts. Performance times are Tuesday-Friday at 8 p.m., Saturday at 2 and 8 p.m. and Sunday at 1 and 6:30 pm. Tickets begin at $35.
Audiences will feed the need for musical hilarity with this delicious sci-fi smash about a man-eating plant as the Slow Burn Theatre 2022/2023 season presented by American National Bank begins with Little Shop of Horrors Saturday, October 15- Sunday, October 30 in the Amaturo Theater at the Broward Center. A deviously delicious Broadway and Hollywood sci-fi smash musical, Little Shop of Horrors has devoured the hearts of theater goers for more than 30 years. Howard Ashman and Alan Menken (Disney's The Little Mermaid, Beauty and the Beast and Aladdin) are the creative geniuses behind what has become one of the most popular shows in the world. The meek floral assistant Seymour Krelborn stumbles across a new breed of plant he names "Audrey II" - after his coworker crush. This foul-mouthed, R&B-singing carnivore promises unending fame and fortune to the down and out Krelborn as long as he keeps feeding it, BLOOD. Over time, though, Seymour discovers Audrey II's out of this world origins and intent on global domination! Performance times vary. Tickets are $49-$65.
Magic and Comedy to Die For
Called "Unbelievable!" by USA Today and "Absolutely Incredible!" by Chicago Tribune, The Magic of Bill Blagg Live! is presented at The Parker on Sunday, October 16 a 3 p.m. Blagg's show combines his mind-blowing magical talents along with his trademark off-the-cuff personality that takes audiences on a magical journey as they witness objects float in mid-air and vanish in the blink of an eye in an interactive magic experience of jaw dropping illusions. Tickets are $29-$39.
JM Family Enterprises presents the Smart Stage Matinee Series peformance of Bill Blagg's Magic in Motion at The Parker on Monday, October 17 at 10 a.m. Recommended for grades 3-7, the show melds the fascination of magic with the wonders of physical science to create a highly visual, interactive educational experience. Science and magic will collide as students instantly become stronger than their teachers, stop moving objects with their minds and even make a teacher's cell phone invisibly travel through time. JM Family Enterprises Smart Stage Matinee performances are curriculum-driven and align with state standards, which are ideal for private, public and parochial school students and home-school networks. Free study guides are available on the Broward Center's website. Tickets are $10 with $3 lap tickets for children 12 months of age and younger.
Prepare for a night of savage self-deprecation and soul-searching as the Broward Center and AEG Presents brings Daniel Howell "We're All Doomed! Tour" to the Au-Rene Theater at the Broward Center on Thursday, October 27 at 8 p.m. With sarcasm, satire and a desire to skewer everything that's wrong with society, Howell is determined to find some hope for humanity or at least laugh like it's the end of the world (because it probably is). Tickets are $29.50-$59.50 with $124.50 Spirit Club Level seats and VIP packages offering various exclusives for $125-$185.
Halloween Fun for Everyone
The All Abilities Class Halloween Dance Party on October 30 at 11 a.m. in the JM Family Studio Theater features an interactive and engaging arts experience for children and adults on the autism spectrum as well as individuals with other developmental disabilities. Teaching artist TJ Tekurio will guide participants through dance routines and poses before ending the 45-minute class with a dance party and refreshments. No experience is needed to enjoy the fun at this gleefully ghoulish gathering and guests are invited to bring their Halloween costumes. All Abilities classes are made possible through the generous support of the Taft Foundation. Special thanks to UM-NSU CARD for their in-kind support. Tickets are $10.
Ticketmaster is the only official ticketing service of the Broward Center and The Parker. Buy tickets online at BrowardCenter.org, ParkerPlayhouse.com, or Ticketmaster.com; by phone at 954.462.0222 or in person at the Broward Center's AutoNation Box Office.
The Broward Center for the Performing Arts is located at 201 SW Fifth Ave. in Fort Lauderdale. Lillian S. Wells Hall at The Parker is located in Holiday Park at 707 N.E. Eighth Street in Fort Lauderdale. The Parker is an affiliated venue of the Broward Center for the Performing Arts, which provides programming and management of the facility.
The 2022/2023 performance season at the Broward Center and The Parker is supported by the
Broward Performing Arts Foundation. AutoNation, Greater Fort Lauderdale Convention & Visitors Bureau, Spirit and Sylvester Comprehensive Cancer Center are proud sponsors of the Broward Center. Programs are also sponsored in part by the State of Florida, Department of State, Division of Arts and Culture, the Florida Council on Arts and Culture, and the National Endowment of the Arts.
###
About The Broward Center for the Performing Arts
One of America's premier performing arts venues, the Broward Center for the Performing Arts presents more than 700 performances each year to more than 700,000 patrons, showcasing a wide range of exciting cultural programming and events. Guest experiences at the Broward Center include the all-inclusive Spirit Club Level, the Sylvester Comprehensive Cancer Center Intermezzo Lounge, special events in the Huizenga Pavilion, waterfront dining at Marti's New River Bistro and innovative classes and workshops for all ages at the Rose Miniaci Arts Education Center. With one of the largest arts-in-education programs in the United States, the Broward Center serves more than 130,000 students annually. The Broward Performing Arts Foundation, Inc. receives and maintains funds to sustain, develop and secure the future of the Broward Center. The Broward Center for the Performing Arts is located at 201 SW Fifth Ave. in Fort Lauderdale. For more information, visit BrowardCenter.org.
About The Parker
The Parker is Fort Lauderdale's iconic, heritage theater presenting concerts, comedy, dance, family fare and more. Beautifully renovated in 2021, The Parker offers audiences enhanced entertainment and hospitality experiences. The neo-classical Lillian S. Wells Hall features outstanding acoustics, unobstructed sightlines, wide rows and continental seating. The grand S. Donald Sussman Lobby, the intimate Haller Club, and the private members' lounge, The Place To Be, provide ample opportunities for audiences to enjoy culture, cocktails and conversation with every visit to the theater. For more information, visit ParkerPlayhouse.com.