SUPPORTERS OF BROWARD LAUNCH CAMPAIGN TO JUMPSTART ECONOMY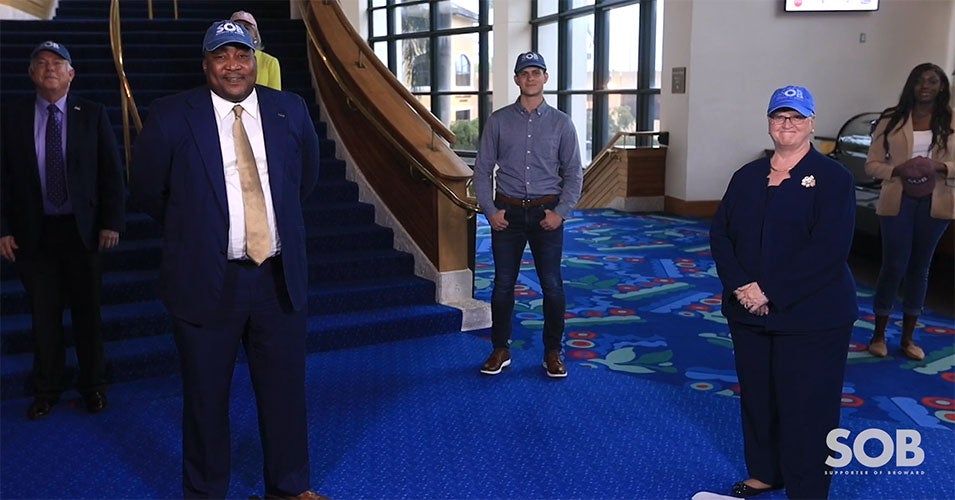 With a virtual campaign launch from several locations including the Broward Center, this community-wide initiative encourages everyone in the community to support local businesses. Led by Six Pillars Broward, an initiative of the Greater Fort Lauderdale Alliance, the goal of this playful campaign is to kickstart the economy safely by encouraging everyone to eat, drink and shop locally.
The Broward Center was among the host locations for the launch of this new marketing campaign, Supporters of Broward, to encourage local spending and investment in Broward businesses. "Being a Supporter of Broward today means making a lasting impact on our local businesses and in the lives of hundreds of thousands of our neighbors, friends, children, grandparents, and generations to come," said Tony Coley, South Florida regional president for Truist, who co-chairs the campaign. The 90-day campaign encourages "Supporters of Broward," playfully nicknamed "SOBs," to eat, drink and shop locally while also taking safety precautions necessary to prevent the spread of COVID-19. "Never before has it been more important to come together to strengthen our local economy," said Joseph E. Hovancak, executive director of Six Pillars Broward. Learn more and download campaign materials at www.proudsob.com.