ROCK AND ROLL NEVER FORGETS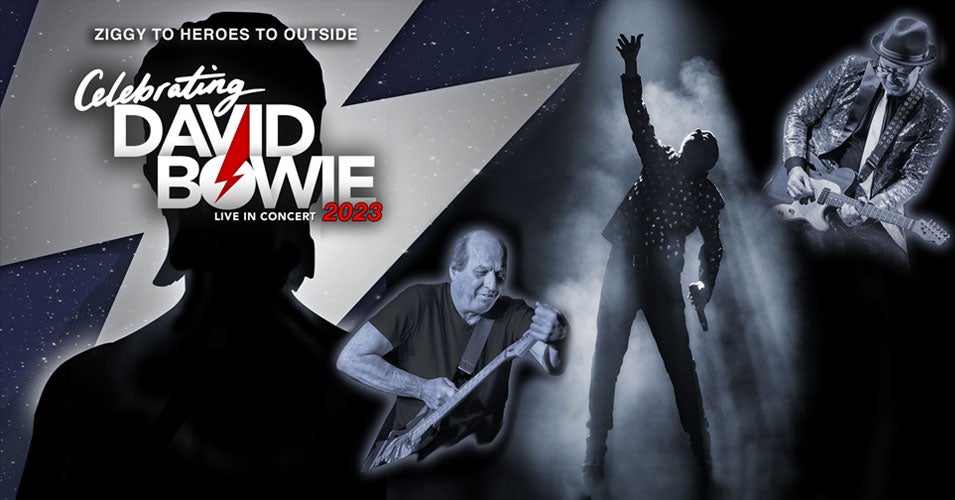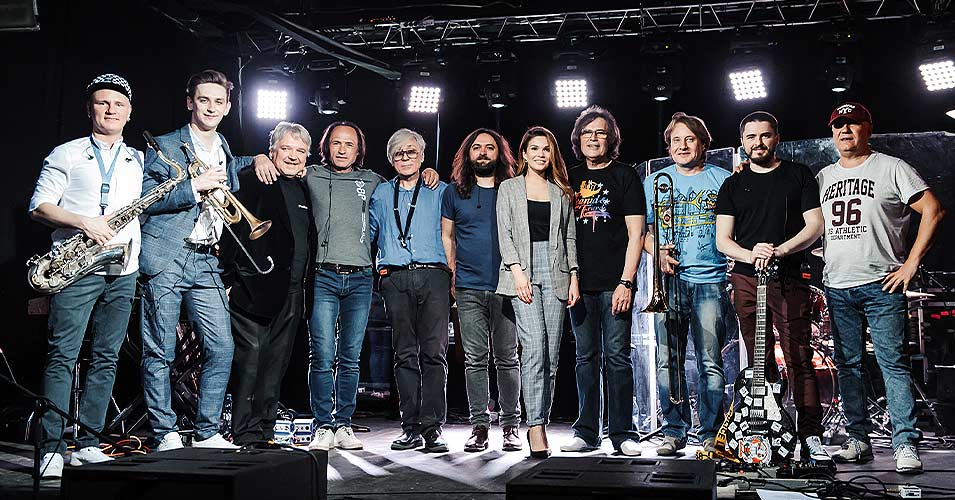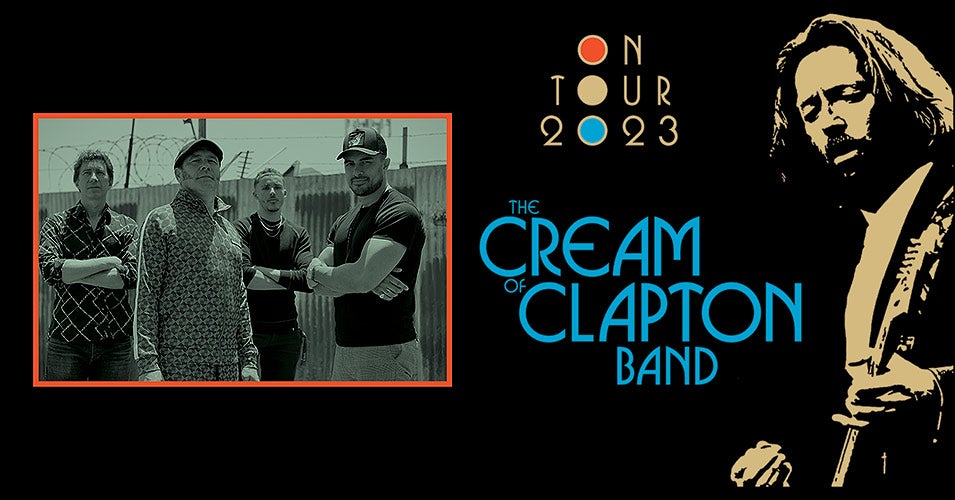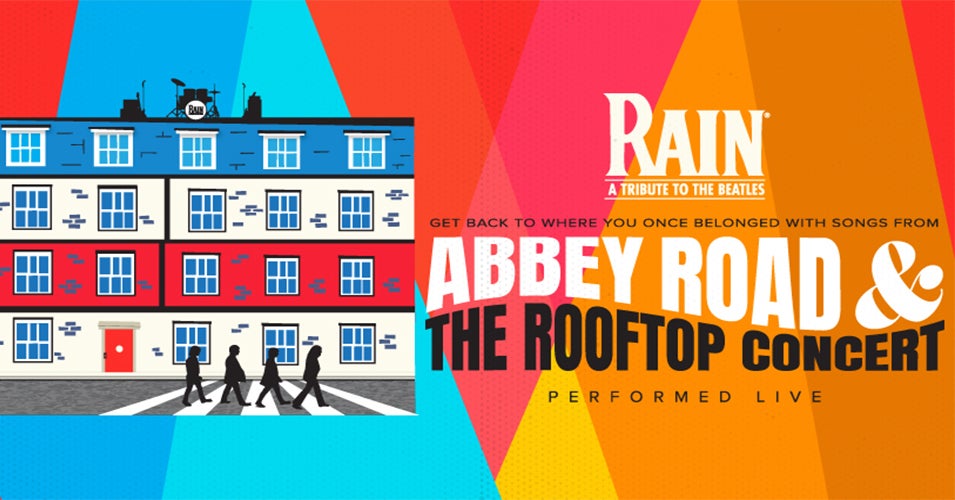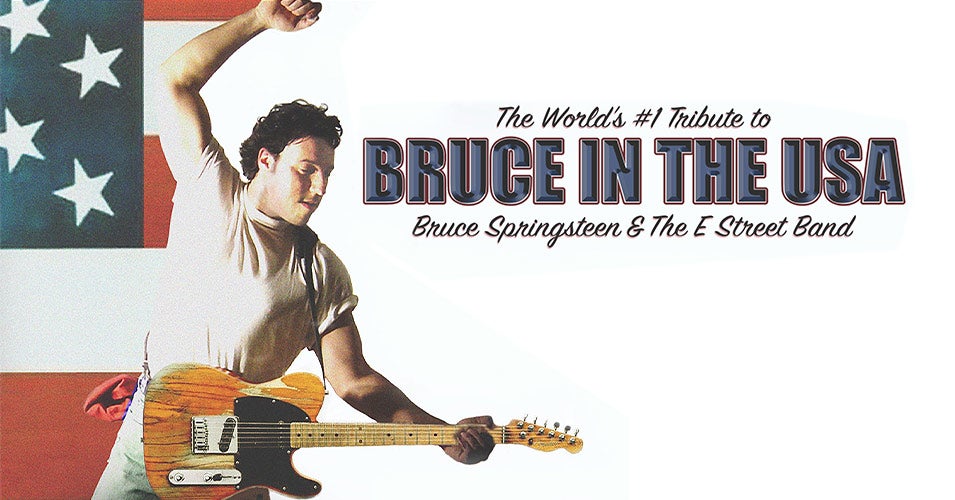 Not everyone has been lucky enough to see concerts with Rock & Roll Hall of Fame inductees Billy Joel, Bruce Springsteen, David Bowie, Chicago, Eric Clapton, The Beatles, ABBA and Pink Floyd. But during eight upcoming concerts at the Broward Center for the Performing Arts and The Parker, the hits of these rock icons will be celebrated on stage with authenticity and high energy.
Billy Joel Legends Live! at The Parker features The Lords of 52nd Street, New York's favorite band who established Billy Joel's formidable sound on Saturday, March 11 at 8 p.m. These are the legendary bandmates who recorded and toured the world for many years with the "Piano Man." Their sax, drum and guitar solos helped create one of the most recognizable sounds in music and they have performed all over the world for decades. The band is led by Richie Cannata on tenor saxophone, Liberty DeVitto on drums and percussion, and Russell Javors on rhythm guitar. Tickets are $29-$49.
The high-energy, note-perfect, and visually accurate musical experience of a Bruce Springsteen & The E St. Band concert arrives at The Parker with Bruce in the USA on Thursday, March 16 at 8 p.m. Matt Ryan began performing as Springsteen in Las Vegas as part of the world famous Legends In Concert cast. Joined by seasoned world-class professional musicians, he has created the world's number 1 tribute to the E Street Band's musical legacy that has thrilled audiences including fans at Springsteen's old stomping ground, Asbury Park's Stone Pony. Tickets are $25-$45.
Celebrating David Bowie comes to The Parker Sunday April 9 at 7 p.m. in a concert that inspired LA Weekly to report "The prolific work of David Bowie has been begging for a proper musical tribute since he died, and it finally got one with the Celebrating Bowie Tour." The powerhouse band features Peter Murphy of Bauhaus who joins Adrian Belew (Bowie, NIN, King Crimson, Frank Zappa, Talking Heads), CdB creator/producer/featured artist Scrote, Spacehog's Royston Langdon, guitarist Eric Schermerhorn (Bowie, Iggy Pop, Seal), sax great Ron Dziubla (Jon Batiste, Joe Bonamassa), bassist Matt McJunkins (Puscifer, A Perfect Circle) and drummer Jeff Friedl (Devo, A Perfect Circle). They join together to interpret Bowie's greatest hits with a special emphasis on Bowie's Ziggy Stardust proto punk era, his Berlin trilogy records (Low, Heroes and Lodger) and his later Trent Reznor infused years. Tickets are $50-$75 with $159 and $249 VIP packages offering exclusives.
Leonid & Friends return to The Parker in a concert presented by the Broward Center for the Performing Arts and AEG Presents on Wednesday, April 19 at 8 p.m. With the help of YouTube, this 11-piece miracle band has blown the minds of legions of fans with their uncanny ability to capture the spirit, musicality and fire of American super group Chicago. What is even more stunning is that Leonid & Friends haven't seen Chicago perform live yet replicates the band's complex arrangements amazingly note for note. They became an internet phenomenon with more than one million followers hooked by the group's 20 spot-on versions of beloved hits by Chicago that have received over 40 million views worldwide. This concert is generously underwritten by AARP. Tickets are $39.50-$69.50 with $149.50 VIP tickets that include a meet and greet with the artists.
Four stellar musicians with indelible family and musical ties to the Eric Clapton legacy join forces to perform at The Parker with an energy and flair that's all their own with The Cream of Clapton Band on Friday, May 5 at 8 p.m. Lead guitarist and vocalist Will Johns is Calpton's nephew, and he is joined on keyboards by Noah East, the son of Clapton's longtime bassist Nathan East. This is augmented by the prodigious talent and showmanship of Dylan Elise of Blood, Sweat & Tears on drums and multi-instrumentalist and vocalist Steve Ball, who recently toured with The Music of Cream. From "Cocaine," "Badge," "Sunshine of Your Love" and "Layla" to "Forever Man," "Tearing Us Apart," "Holy Mother" and "Bad Love," the set includes not only the Clapton classics but hits from albums such as Behind the Sun, August and Journeyman. Tickets are $45.50-$65.50.
Experience the worlds' most iconic band and get back to where you once belonged with RAIN – A Tribute To The Beatles at The Parker on Saturday, May 6 at 8 p.m. This mind-blowing performance takes audiences back in time with the legendary foursome delivering a note-for-note theatrical event as the group performs songs from Abbey Road and the rooftop concert in addition to other hits. Tickets are $45-$94.50.
The group that the official ABBA Fan Club has named "the best ABBA tribute band in the world," brings its fantastic re-creations of ABBA's most iconic hits to The Parker in The Concert: A Tribute to ABBA on Tuesday, May 9 at 8 p.m. Fans once again are reveling in ABBA's most iconic hits, including "Mamma Mia," "S.O.S.," "Money, Money, Money," "The Winner Takes All," "Waterloo," "Gimme! Gimme! Gimme!" and "Dancing Queen." Tickets are $44.50-84.50 with $169.50 VIP packages that include a premium seat in the first 10 rows and exclusive merchandise.
Having sold 4 million tickets worldwide and described by The Times as "The Gold Standard" and The Daily Mirror as "The Kings of the Genre," The Australian Pink Floyd brings its "Darkside 50" tour to the Au-Rene Theater at the Broward Center on Thursday, August 31 at 8 p.m. In addition to having performed in over 35 countries, they played at original Pink Floyd member David Gilmour's 50th birthday celebration and were even joined on stage by Pink Floyd's Rick Wright. Performing the music of Pink Floyd with note for note perfection, this critically acclaimed tribute show strives to reproduce the Pink Floyd experience and bring the music to new audiences. The show continues to include a stunning light and laser show, video animations, state of the art high resolution LED screen technology and other special effects. To accompany these visuals are several large inflatables including a giant pig and their own distinct Pink Kangaroo. Tickets are $39.50-$80.50 with $140.50 Spirit Club Level seats and $199 VIP packages that include a pre-show sound check and other exclusives.
Ticketmaster is the only official ticketing service of the Broward Center and The Parker. Buy tickets online at BrowardCenter.org, ParkerPlayhouse.com or Ticketmaster.com; by phone at 954.462.0222 or in person at the Broward Center's AutoNation Box Office.
The Broward Center for the Performing Arts is located at 201 SW Fifth Ave. in Fort Lauderdale. The Parker is located in Holiday Park at 707 N.E. Eighth St. in Fort Lauderdale. The Parker is an affiliated venue of the Broward Center for the Performing Arts, which provides programming and management of the facility.
The Broward Center 2022/2023 season is supported by the Broward Performing Arts Foundation. AutoNation, Greater Fort Lauderdale Convention & Visitors Bureau, Spirit and Sylvester Comprehensive Cancer Center are proud sponsors of the Broward Center. Programs are also sponsored in part by the State of Florida, Department of State, Division of Arts and Culture, the Florida Council on Arts and Culture, and the National Endowment of the Arts.