JM FAMILY ENTERPRISES MAKES SUMMER CAMP POSSIBLE FOR STUDENTS IN NEED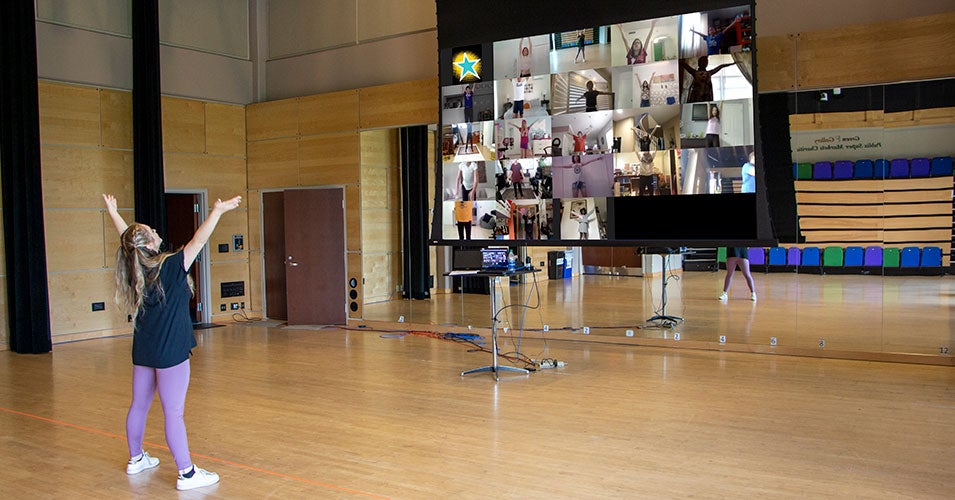 Thanks to the generosity of JM Family Enterprises, more than 20 students will receive scholarships to attend summer camp sessions this year. With a variety of options including virtual Summer Theater Camp and virtual Broadway Intensives, the JM Family Scholarship Program for Summer Theater Camp is providing these children a welcome experience during a uniquely challenging year.
Parents have been eager to praise these interactive programs and the responsiveness they have seen from their children. "I wanted to thank you for the wonderful experience (Broadway Intensive) that you and your team provided over the past week. My daughter was thrilled about the program; joining your sessions was among the 'make it happen' items on her vision board." Another parent shared, "This has been a breath of fresh air in a time of stress and uncertainty and, as a mom, I really appreciate it." Students enjoy singing, dancing, acting and master classes with Broadway professionals, while making new friends.

JM Family's commitment to making a difference in the communities they serve has allowed the Broward Center to provide enriching summer camp experiences for children whose families would not otherwise be able to afford it. This marks the fifth year of the JM Family Scholarship Program for Summer Theater Camp, which has served more than 100 children to date.
Upcoming sessions for summer camp include a one-week virtual Broadway Intensive beginning on July 13 and a 2-week virtual summer session that begins on July 20. To learn more or register, click here.