JAMAICA-60 COMES TO THE BROWARD CENTER WITH STEVE HIGGINS' "LOVE & NOSTALGIA" ON MARCH 18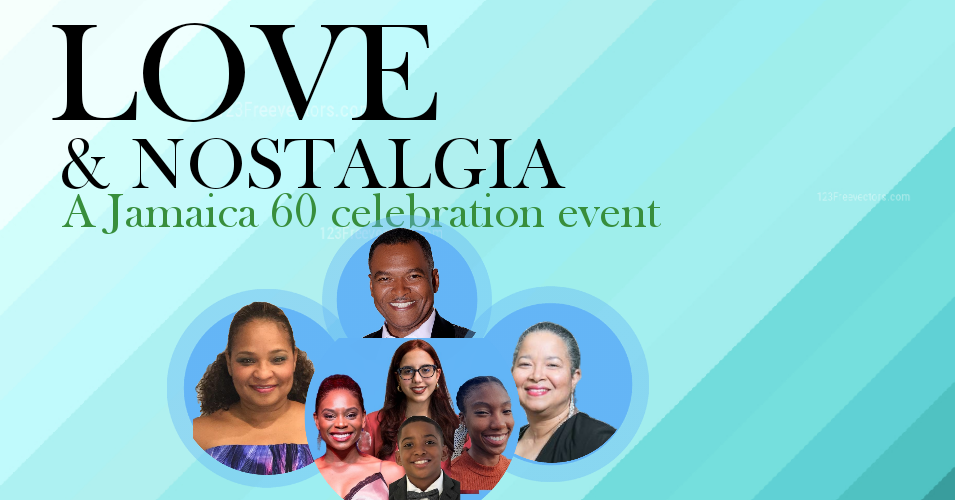 Fresh from an appearance in Melbourne, Australia, Steve Higgins Productions brings "Love & Nostalgia" to the Amaturo Theater at the Broward Center for the Performing Arts on Saturday, March 18 at 7 p.m.
Commemorating Jamaica's 60th anniversary as an independent nation, the show comes to the Broward Center under the auspices of Jamaica's Consul General to the Southeast USA, Mr. Oliver Mair, who launched the world tour in April 2022 with Mayor Judy Paul of Davie.
It is being presented with support from the Broward Center's Arts Access Program, which assists community-based organizations in presenting arts and cultural performances at the Broward Center. The program provides technical assistance and marketing support to South Florida arts organizations, helping them to develop and build their audiences.
"Audiences will enjoy a memorable and exciting evening of top-rate Jamaican entertainment from Steve Higgins and his crew," said Consul General Oliver Mair, "as our cultural ambassadors continue to make us proud, showcasing the spirit of Jamaica in music and song." The Diamond Jubilee Tour began in April 2022 in Houston Texas, and features singers Dahlia Wynter, April Marr and Steve Higgins, who will present Jamaican Folk Music, delivered in its historical context (along with the stories behind them), Jamaican Ska, Lover's Rock, and Reggae favorites, as well as other genres of delightful music, from Jazz to Ballads to Broadway. This year, singing sensation Matthew Higgins and creative dancer Amaya Lewis return to the Broward Center stage; newcomers include soprano Amalia Rosales, and dancer Shevanese Williams, who make their debut in this production.
What can the audience expect? "Jamaicans in the audience who have not visited their homeland in a while will be given a treat of our rich rhythmic and exciting Jamaican Folk music, along with the colorful stories and accounts that will evoke much nostalgia and warmth," shared Steve Higgins. "They will want to sing along, dance and reminisce of the days long past, when they grew up on this beautiful, exotic island. During past shows, as some familiar folk songs started, the audience 'broke-out' into spontaneous enthusiastic dancing and spirited child-like prancing, bubbling with excitement and vigorous abandonment! Of course, fans and friends who were not born in Jamaica will learn more about Jamaica and are all welcome to join the fun!"
The Jamaica-60 tour, sponsored by the Jamaica Tourist Board, is designed to be a narrative of Jamaica's history through music and a way to pass the culture down to descendants of Jamaicans. "Our events attract a diverse audience of all ethnicities including Caribbean nationals, Americans, Britons, cultural enthusiasts, scholars, and music lovers," said Higgins. "We are reaching children of all backgrounds and sharing our culture. This Legacy Tour is an educational exposé on Jamaican folk music," he added. "It features every aspect of Jamaican life including love, 'labrish', spirituality, slavery and life celebrations." The songs are indigenous to Jamaica and come from a mixture of influences—Africa, Britain, Spain, the Maroons and Jamaica's indigenous people, the Tainos. Songs such as "Day-O," "Manuel Road," "Dis Long Time Gal," "Colon Man" and "Fan Mi Soldier Man" elicit feelings of warmth and nostalgia.
Tickets are $42.80-$53.50 with $85.60 VIP seats that include premium seating and a CD. Part of the proceeds will go to the Partners for Youth Foundation and the STEP Centre for Children with multiple disabilities.
Ticketmaster is the only official ticketing service of the Broward Center and Parker Playhouse. Buy tickets online at BrowardCenter.org, or Ticketmaster.com; by phone at 954.462.0222 or in person at the Broward Center's AutoNation Box Office. The Broward Center for the Performing Arts is located at 201 SW Fifth Ave. in Fort Lauderdale.
ABOUT STEVE HIGGINS
Steve Higgins, Executive Producer of the Jamaica-60 Cultural Tour is a tenor soloist, musician, public speaker, actor, director and producer. He has been singing and touring locally and internationally for over 30 years. While living in Jamaica, Steve sang with the internationally acclaimed Jamaican Folk Singers, under the direction of noted ethnomusicologist, Dr. Olive Lewin. He was recently awarded with a Proclamation from his hometown of Davie, Florida as an outstanding Musician. He also received Special Congressional Recognition by the United States Congress for outstanding and invaluable service to Communities.
Higgins performs favorites from sacred, classical, Broadway, ballads, jazz to folk musical genres with an infusion of island music from his native Jamaica. To date, he has four solo albums: "Sacred," "All For You," Dis Long Time" and "Echoes of Jamaica."
In 2001 Higgins founded the celebrated "South Florida Caribbean Chorale" and for over two decades, he has produced the annual "Steve Higgins & Friends" shows, which included the "Dem 3 Jamaican Tenors" series. He conducts many workshops on Jamaican folk music locally and internationally, working with educational institutions, museums, social and cultural interest groups and churches.
For more information on Steve Higgins Productions visit: www.stevehigginsproductions.com : email - steve@stevehigginsproductions.com or Tel: 954.670.3499