CLEVELAND CLINIC ROCK SERIES CELEBRATES TOURING LEGENDS AND ICONIC BANDS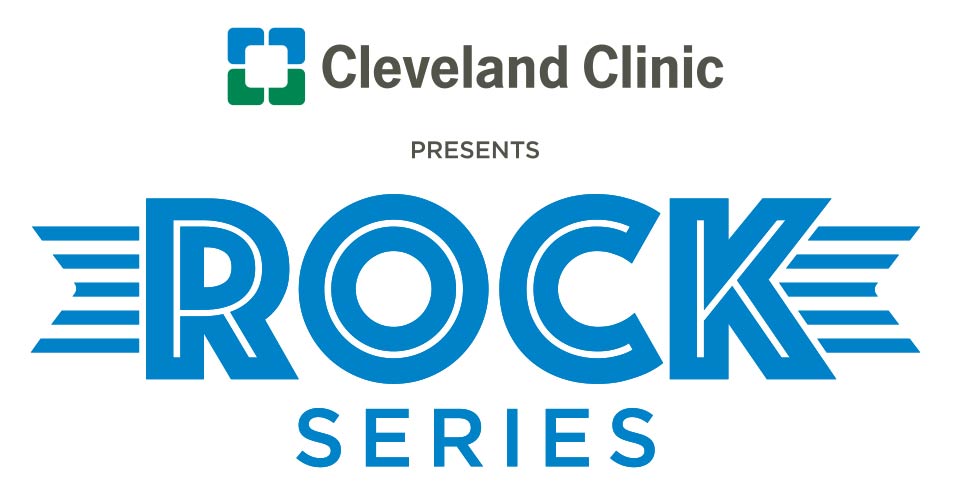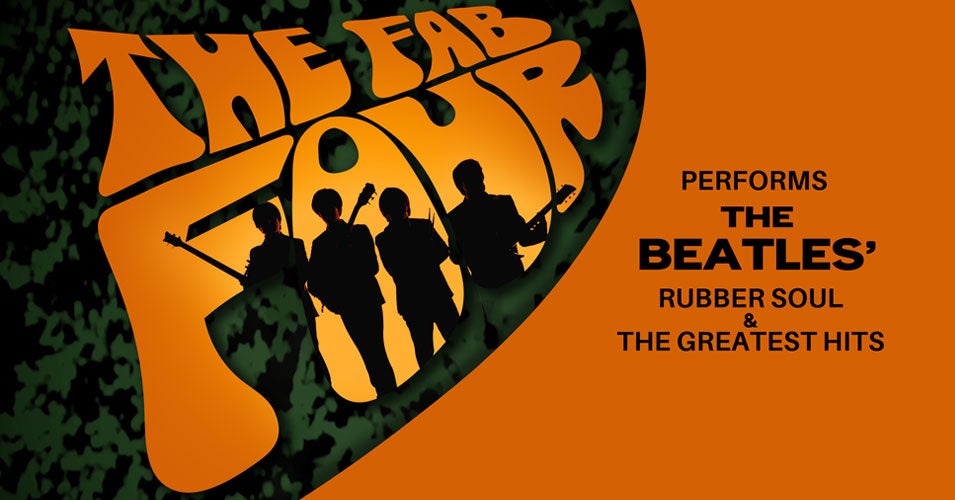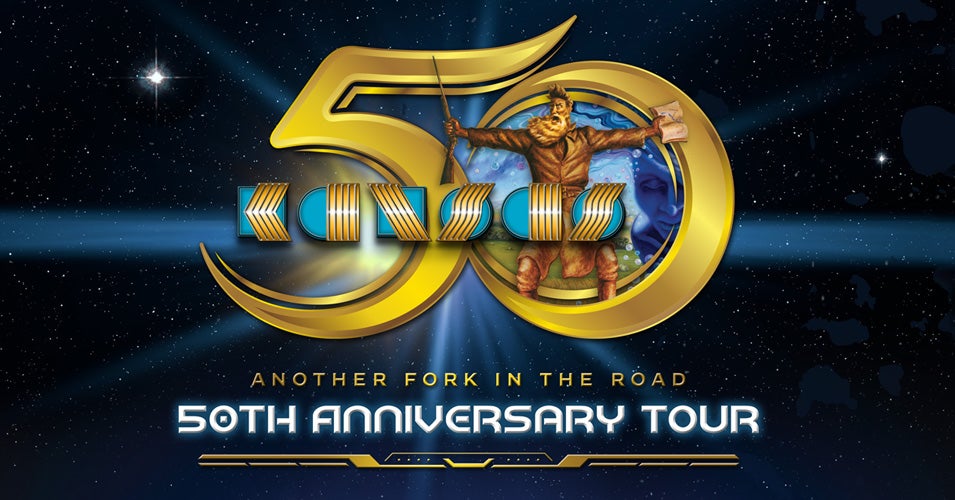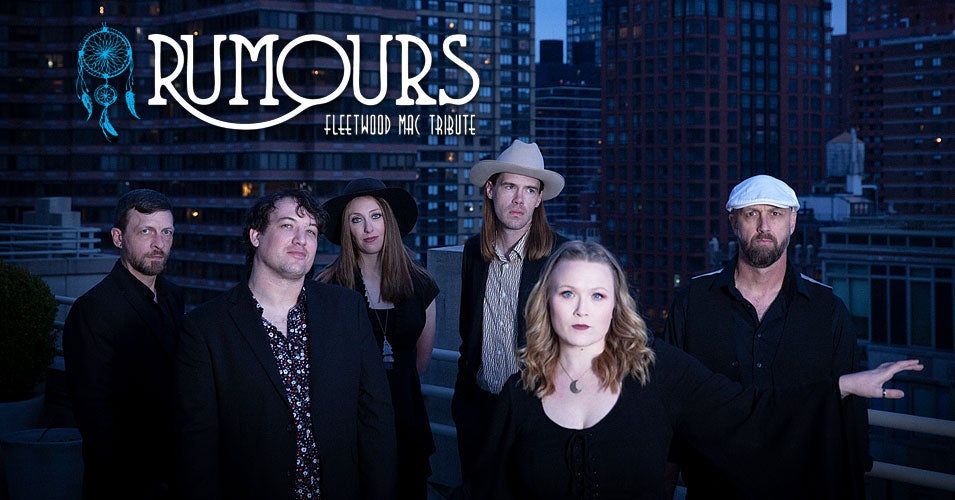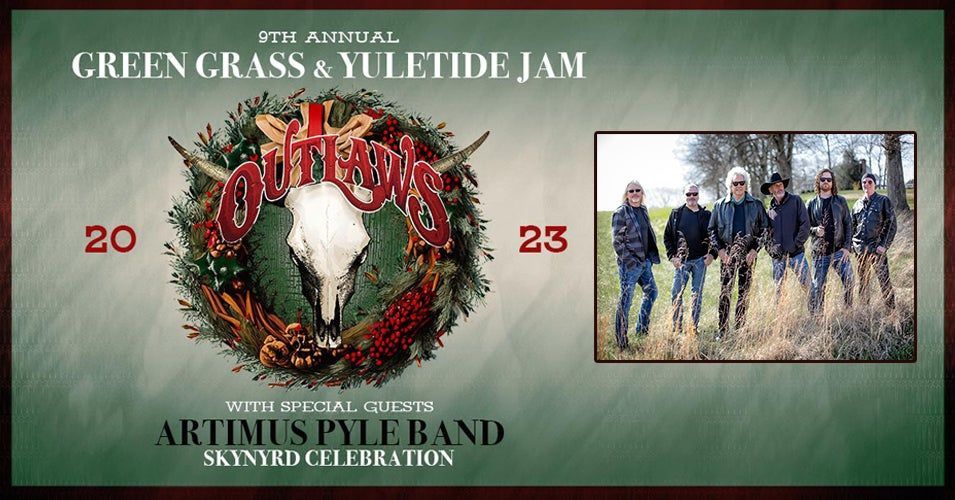 The Cleveland Clinic Rock Series will electrify audiences with an explosion of heart-pounding performances by the hottest rock bands and legendary artists, delivering an unforgettable experience that will leave guests on the edge of their seats.
Marking the 20th anniversary of its seminal album, The Beautiful Letdown, Switchfoot performs at The Parker in a concert presented by the Broward Center for the Performing Arts and AEG Presents on Friday, October 6 at 7:30 p.m. That triple-platinum record included the chart-topping hits "Meant To Live" and "Dare You To Move," establishing the reputations of band members Jon Foreman (vocals, guitar), Tim Foreman (bass), Jerome Fontamillas (keys, guitar) and Chad Butler (drums). Delivering a unique blend of emotionally intelligent and uplifting brand of alternative rock, Switchfoot has sold more than10 million copies worldwide of their 13 studio albums (including 2009's Grammy® Award-winning Hello Hurricane), racked up a string of alternative radio hit singles and performed sold-out tours in in more than 40 countries. The alternative indie-pop band Arlie appears as special guest.
The Broward Center for the Performing Arts and AEG Presents bring Blue October to The Parker on Saturday, October 7 at 8 p.m. Since 1998's The Answers, Blue October has been touring the world, generating north of one billion total streams and charting 16 hits. In 2006, Foiled earned a platinum certification and yielded signature anthems "Hate Me" and "Into the Ocean," kicking off a prolific streak. In addition to six consecutive Top 30 album debuts on the Billboard Top 200, Blue October scored three straight no. 1 entries on the Top Alternative Albums Chart with Any Man in America (2011), Sway (2013) and Home (2016). The title song from I Hope You're Happy (2018), considered the band's seminal album, vaulted all the way to no. 14 on the Alternative Chart and is still one of their most popular streaming songs. 2020's This Is What I Live For bowed in the Top 20 of the Top Rock Albums Chart and spawned a radio hit with "Oh My My," which was a Top 10 single at Alternative Rock Radio.
Lukas Nelson and his longtime band POTR come to The Parker on Wednesday, November 1 at 8 p.m. in a concert presented by the Broward Center for the Performing Arts and AEG Presents. Since his debut over a decade ago, the Texas and Hawaii-based Nelson has played countless sold-out shows and festivals and his latest self-produced album, Sticks and Stones, delivers 12 spirited tracks exploring the universal human experiences of love, celebration and longing with the hope of bringing people together with upbeat energy and a sense of fun. His 2021 release, A Few Stars Apart, spent seven weeks at No. 1 on the Americana Albums chart. Additionally, Nelson co-produced the music for 2018's lauded A Star Is Born film, winning a BAFTA Award for Best Original Music and a Grammy® Award for Best Compilation Soundtrack for Visual Media.
John Waite celebrates "40 Years of Missing You" with special guest Fastball (unplugged) at The Parker on Saturday, November 11 at 8 p.m. With a talent for power ballads and driving arena rock, Waite will pull from his catalogue of hits from his 40-year career as a solo artist and with the bands The Babys and Bad English. Those hits include "Missing You," "Isn't It Time," "Midnight Rendezvous," "Back on My Feet Again," "When I See You Smile" "Tears," "Change," "These Times Are Hard For Lovers," "Every Step Of The Way" and "If Anybody Had a Heart." Fastball will deliver an intimate unplugged performance with Miles Zuniga and Tony Scalz. Well known for their Grammy-nominated top five hit "The Way," the band saw an unexpected reincarnation of its "Out of My Head" on Machine Gun Kelly and Camila Cabello's No. 1 smash hit, "Bad Things."
The Broward Center for the Performing Arts and AEG Presents bring three-time Grammy® winner Bruce Hornsby to Lillian S. Wells Hall at The Parker on Sunday, November 12 at 8 p.m. Hornsby became a global name in music by reimagining American roots forms as songs that moved with the atmospheric grace of jazz. He has gone on to enjoy one of the most diverse, collaborative and adventurous careers in contemporary music. Fusing the plunk and dazzle of 20th century modernist classical composition to singer-songwriter emotional inquiries, Hornsby's songs are an homage to fiction writing that, while often poetic, takes no prisoners. Hornsby has collaborated with the Grateful Dead, Spike Lee and Ricky Skaggs, to name a few. Each ticket will include a copy of the Spirit Trail: 25th Anniversary Edition three-CD box set, to be picked up at the concert.
A.J. Croce performs Croce Plays Croce in a concert at The Parker presented by the Broward Center for the Performing Arts and AEG Presents on Sunday, November 26 at 7:30 p.m. This special night of music features a complete set of classics by his late father, Jim Croce, as well as some of his own tunes and songs that influenced them both. The set list includes such hits as "Operator," "You Don't Mess Around with Jim," "Time in a Bottle" (a song written for A.J.), "Rapid Roy (The Stock Car Boy)" and "Lovers Cross" mixed in with songs by Lieber and Stoller, Bessie Smith and other folk and roots artists.
The Emmy Award-winning Fab Four comes to The Parker on Friday, December 1 at 8 p.m. in a concert presented by the Broward Center for the Performing Arts and AEG Presents. Elevated far above every other Beatles tribute due to precise attention to detail, the Fab Four delivers uncanny, note-for-note live renditions of Beatles' classics such as "Can't Buy Me Love," "Yesterday," "A Day In The Life," "Twist And Shout," "Here Comes The Sun" and "Hey Jude." This incredible stage performance includes three costume changes representing every era of the Beatles ever-changing career and has amazed audiences internationally including in Japan, Australia, France, Hong Kong, The United Kingdom, Germany, Mexico and Brazil.
Inducted into the Rock and Roll Hall of Fame and the Guitar Player Hall of Fame, Andy Summers performs at The Parker on Thursday, December 7 in a concert presented by the Broward Center for the Performing Arts and AEG Presents. As part of the Grammy®-winning band The Police, Summers created such hits as "Every Breath You Take," "Roxanne," "Don't Stand So Close to Me," "Every Little Thing She Does Is Magic" and "Message in a Bottle." Prior to The Police, he played with various bands in the London scene including the Soft Machine, Kevin Coyne and Kevin Ayers. Post-Police, Summers has released 13 solo records, composed film scores and exhibited his photography.
The Broward Center for the Performing Arts and AEG Presents bring The Outlaws to the Amaturo Theater at the Broward Center for the Performing Arts on Thursday, December 7 at 8 p.m. Formed in Tampa in 1972, The Outlaws, with their triple-guitar rock attack and three-part country harmonies. are known as "The Florida Guitar Army" by their fans. The band's first three albums The Outlaws, Lady In Waiting and Hurry Sundown – featuring such rock radio favorites as "There Goes Another Love Song," "Green Grass & High Tides," "Knoxville Girl" and "Freeborn Man" – would become worldwide gold and platinum landmarks of the Southern Rock era. The Outlaws earned a formidable reputation as an incendiary live act touring with friends The Allman Brothers, Lynyrd Skynyrd, The Marshall Tucker Band and The Charlie Daniels Band as well as The Doobie Brothers, The Who, Eagles and The Rolling Stones. The concert features special guest Artimus Pyle from Lynyrd Skynyrd.
One of the most infamous bands of the new wave era, A Flock of Seagulls joins Strangelove-The Depeche Mode Experience comes to The Parker for an unforgettable blast-from-the-past concert event on Saturday, January 13 at 8 p.m. Founder, vocalist and keyboardist Mike Score leads the band including Kevin Rankin on drums, Gord Deppe on guitar and Pando on bass. This Grammy®-winning synthpop group grew to infamy with their offbeat haircuts and unconventional and eclectic music style, an unforgettable combination that has fans still reeling for more. Los Angeles-based Strangelove-The Depeche Mode Experience delivers a career spanning, pitch perfect "best of" concert that transports the listener through time and touches on several key points in Depeche Mode's 40+ year career.
The Kansas "50th Anniversary" Tour of fan favorites and deep cuts that have rarely been played live comes the Au-Rene Theater at the Broward Center on Sunday, January 28 at 7:30 p.m. Drawing from a legendary catalog of a half-century, the band will play such hits as "Carry On Wayward Son," "Dust in the Wind," "Point of Know Return," "Play the Game Tonight" and "Fight Fire with Fire."
Rumours - A Fleetwood Mac Tribute comes to The Parker on Friday, February 9 at 8 p.m. Formed in 2014, Rumours (also known as Rumours ATL) has taken the U.S. by storm with their stage- scorching renditions. Rumours is fronted by Mekenzie Thrift (Stevie Nicks vocals), Adrienne Cottrell (keyboards and Christine McVie vocals), and Denny Hanson (guitar and Lindsey Buckingham vocals). Joined by John Spiegel on lead guitar, Jim Ramsdell on bass and Daniel Morrison on drums, they deliver one of the best live band performances you will see. This performance is funded in part by a grant from South Arts in partnership with the National Endowment for the Arts and the Florida Division of Arts & Culture.
Adrian Vandenberg will perform his blockbuster hits and Whitesnake classics in his concert at The Parker on Friday, February 23 at 8 p.m. Exploding out of the Netherlands and onto the global scene with 1982's self-titled Vandenberg, the Dutch phenomenon notched an international hit in the form of "Burning Heart," paving the way for seminal releases such as Heading For A Storm [1983] and Alibi [1985]. The band canvased the United States, Europe and Japan alongside Ozzy Osbourne, Kiss, Rush, Scorpions, Michael Schenker and many others. Sought out to join Whitesnake, Vandenberg famously ripped the legendary lead on the 1987 recording of the No. 1 smash "Here I Go Again," from the 8x-platinum Whitesnake.
Billy Joel Legends Live! The Lords of 52nd Street perform at The Parker on Thursday, March 7 at 8 p.m. Having performed all over the world for decades, these are the bandmates who helped establish Billy Joel's formidable sound on tour and in recordings with instantly recognizable sax, drum and guitar solos. The band is led by Richie Cannata on tenor saxophone, Liberty DeVitto on drums and percussion and Russell Javors on rhythm guitar.
The ELO Experience featuring Evil Woman comes to The Parker on Saturday, March 23 at 8 p.m. With a sensational string section adding to the thrill, this incredible concert accurately reproduces the songs of ELO delivering all the smash hits live including "Mr. Blue Sky," "Telephone Line" and "Evil Woman."
The Guess Who, a group that's connected with the masses for decades, comes to the Parker Sunday, April 7 at 7 p.m. Top 40 hits include "These Eyes," "Clap For the Wolfman," "Hand Me Down World," "No Time," "Star Baby" and "Share the Land." The Canadian-bred stateside conquerors are among rock music's most indelible treasures, eternally etched within the very fabric of pop culture history.
Recreating the look, sound, pomp and showmanship of Queen and its flamboyant front man Freddie Mercury, One Night of Queen performed by Gary Mullen and The Works bring their musical fireworks to The Parker Thursday, May 16 at 8 p.m. This amazing tribute band showcases rock royalty's greatest hits with amazing authenticity. Relive all the classics you love with songs like "Bohemian Rhapsody," "Killer Queen," "Crazy Little Thing Called Love," "We Are the Champions" and many more guaranteed to rock you!
Ticketmaster is the only official ticketing service of The Broward Center and The Parker. Buy tickets online at ParkerPlayhouse.com and Ticketmaster.com; by phone at 954.462.0222; and in person at the Broward Center's AutoNation Box Office.
The Broward Center for the Performing Arts is located at 201 SW Fifth Ave. in Fort Lauderdale. Lillian S. Wells Hall at The Parker is located in Holiday Park at 707 N.E. Eighth St. in Fort Lauderdale. The Parker is an affiliated venue of the Broward Center for the Performing Arts, which provides programming and management of the facility.
The Broward Center 2023/2024 season is supported by the Broward Performing Arts Foundation. AutoNation, Greater Fort Lauderdale Convention & Visitors Bureau, Spirit and UHealth University of Miami Health System. Programs are also sponsored in part by the State of Florida through the Division of Arts and Culture and the National Endowment for the Arts.
###
About The Broward Center for the Performing Arts
One of America's premier performing arts venues, the Broward Center for the Performing Arts presents more than 700 performances each year to more than 700,000 patrons, showcasing a wide range of exciting cultural programming and events. Guest experiences at the Broward Center include the all-inclusive Spirit Club Level, the Sylvester Comprehensive Cancer Center Intermezzo Lounge, special events in the Huizenga Pavilion, waterfront dining at Marti's New River Bistro and innovative classes and workshops for all ages at the Rose Miniaci Arts Education Center. With one of the largest arts-in-education programs in the United States, the Broward Center serves more than 100,000 students annually. The Broward Performing Arts Foundation, Inc. receives and maintains funds to sustain, develop and secure the future of the Broward Center. The Broward Center for the Performing Arts is located at 201 SW Fifth Ave. in Fort Lauderdale. For more information, visit BrowardCenter.org.
About The Parker
The Parker is Fort Lauderdale's iconic, heritage theater presenting concerts, comedy, dance, family fare and more. Beautifully renovated in 2021, The Parker offers audiences enhanced entertainment and hospitality experiences. The neo-classical Lillian S. Wells Hall features outstanding acoustics, unobstructed sightlines, wide rows and continental seating. The grand S. Donald Sussman Lobby, Bernie Peck's Bar, the intimate Haller Club, and the private members' lounge, The Place To Be, provide ample opportunities for audiences to enjoy culture, cocktails and conversation with every visit to the theater. For more information, visit ParkerPlayhouse.com
About the Cleveland Clinic Florida Region
Cleveland Clinic's regional health system in Florida region is a nonprofit, multi-specialty healthcare provider that integrates clinical and hospital care with research and education. The Florida region includes Cleveland Clinic Weston Hospital, Cleveland Clinic Indian River Hospital and Cleveland Clinic Martin Health and has five hospitals and numerous outpatient centers in Broward, Palm Beach, Martin, St. Lucie and Indian River Counties. The Florida region is an integral part of Cleveland Clinic in Ohio, where providing outstanding patient care is based upon the principles of cooperation, compassion and innovation. Physicians at Cleveland Clinic are experts in the treatment of complex conditions that are difficult to diagnose. For more information about Cleveland Clinic Florida, visit www.clevelandclinicflorida.org. Follow us on Twitter and Facebook.