CELEBRATE CLASSIC ROCK, LAUGH WITH THE BEST COMICS AND BE INSPIRED AT THE PARKER THIS MAY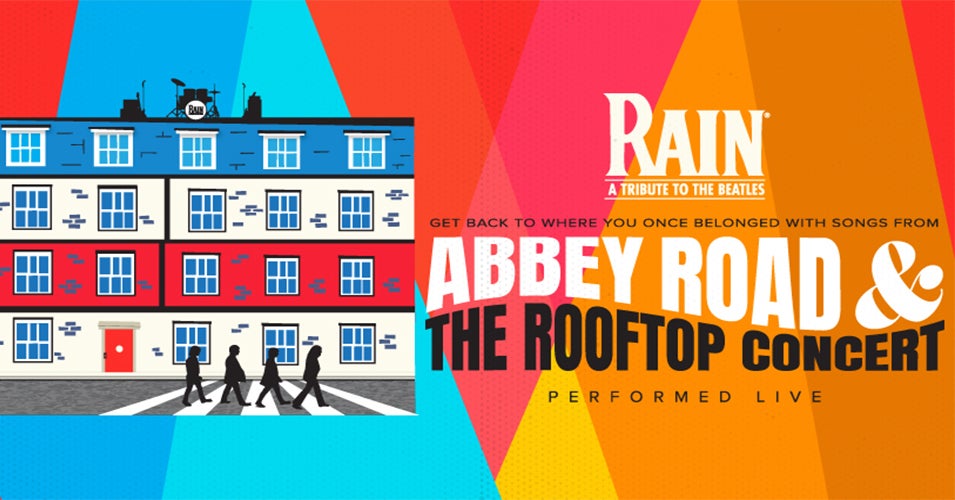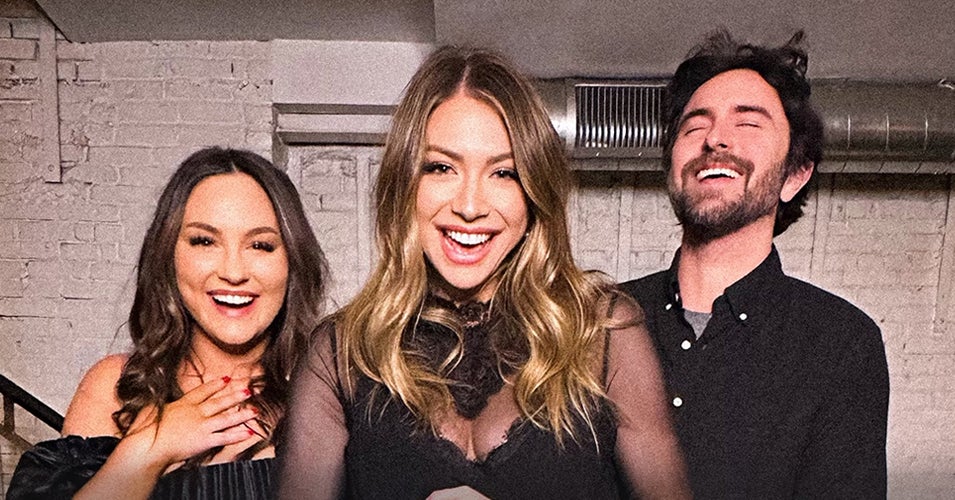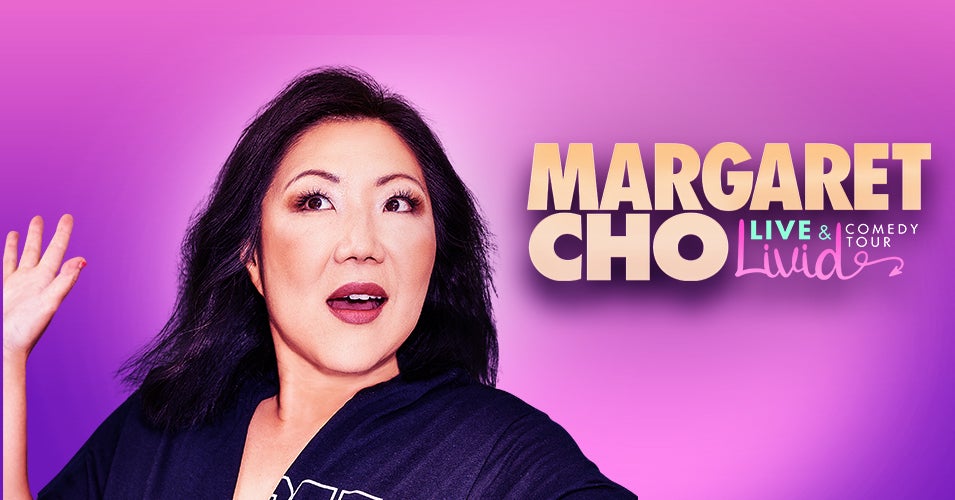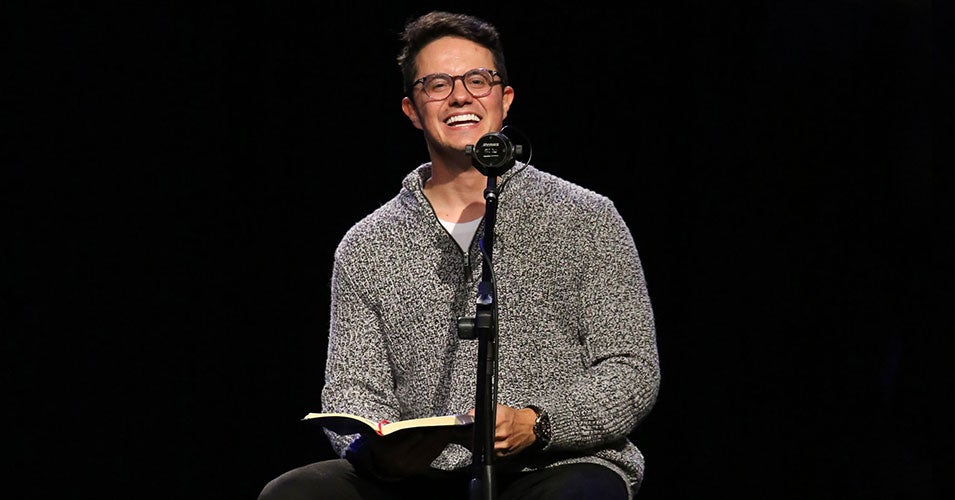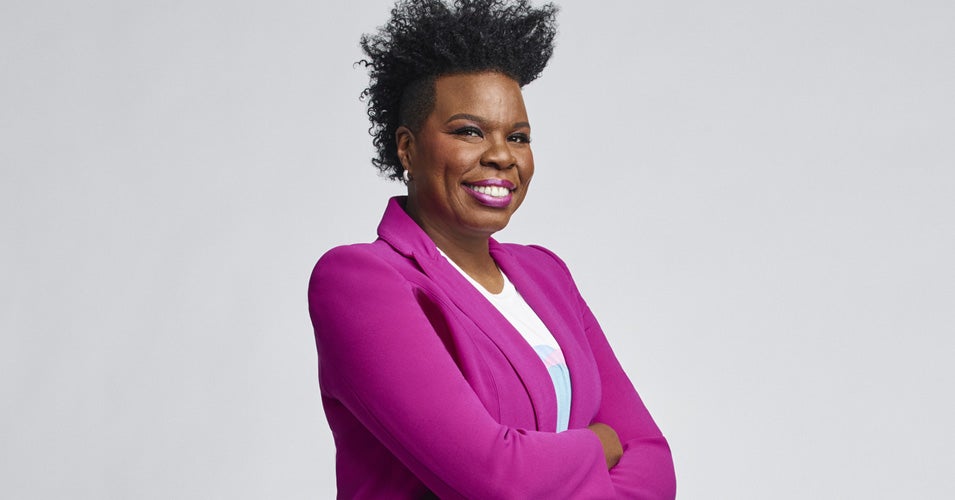 Hilarious evenings with comics Leslie Jones, Margaret Cho and Straight Up With Stassi LIVE join tribute concerts celebrating the music of Eric Clapton, The Beatles and ABBA alongside a new concert by The Cult and an inspirational events with James Van Praagh and Deive Leonardo in Lillian S. Wells Hall at The Parker this May.
Four stellar musicians with indelible family and musical ties to the Eric Clapton legacy join forces with an energy and flair that's all their own with The Cream of Clapton Band on Friday, May 5 at 8 p.m. Lead guitarist and vocalist Will Johns is Calpton's nephew, and he is joined on keyboards by Noah East, the son of Clapton's longtime bassist Nathan East. This is augmented by the prodigious talent and showmanship of Dylan Elise of Blood, Sweat & Tears on drums and multi-instrumentalist and vocalist Steve Ball, who recently toured with The Music of Cream. From "Cocaine," "Badge," "Sunshine of Your Love" and "Layla" to "Forever Man," "Tearing Us Apart," "Holy Mother" and "Bad Love," the set includes not only the Clapton classics but hits from albums such as Behind the Sun, August and Journeyman. Tickets are $45.50-$65.50.
Experience the worlds' most iconic band and get back to where you once belonged with RAIN – A Tribute To The Beatles at The Parker on Saturday, May 6 at 8 p.m. This mind-blowing performance takes audiences back in time with the legendary foursome delivering a note-for-note theatrical event as the group performs songs from Abbey Road and the rooftop concert in addition to other hits. This concert is generously underwritten by AARP. Tickets are $45-$94.50.
The group that the official ABBA Fan Club has named "the best ABBA tribute band in the world," brings its fantastic re-creations of ABBA's most iconic hits to The Parker in The Concert: A Tribute to ABBA on Tuesday, May 9 at 8 p.m. Fans once again are reveling in ABBA's most iconic hits, including "Mamma Mia," "S.O.S.," "Money, Money, Money," "The Winner Takes All," "Waterloo," "Gimme! Gimme! Gimme!" and "Dancing Queen." Tickets are $44.50-84.50 with $169.50 VIP packages that include a premium seat in the first 10 rows and exclusive merchandise.
Three-time Emmy Award nominee, comedian and actress Leslie Jones performs on Saturday, May 13 at 8 p.m. She is joined by Lenny Marcus, her co-host on the podcast, The Fckry, which can be heard on Apple Podcast and Spotify, among others. Jones was a cast member and writer for the NBC sketch comedy series Saturday Night Live from 2014 to 2019, and is currently the host of Supermarket Sweep. In addition to her Showtime special, Problem Child, she has been a featured performer at the Just for Laughs festival in Montreal and the Aspen Comedy Festival. Jones starred in Ghostbusters in 2016 and starred opposite Eddie Murphy and Arsenio Hall in Coming 2 America, which garnered a 2021 MTV Movie and TV Award for "Best Comedic Performance," and a 2021 People's Choice Award "Favorite Movie Star" nomination for Jones. She can currently be seen starring in Taika Waititi's pirate comedy series Our Flag Means Death for HBO Max. Part of the Truist Comedy Series, this concert is presented by the Broward Center and AEG Presents. This event may contain adult language or content. Tickets are $39.50-$65.
Supporting the global release of their critically acclaimed album Under The Midnight Sun, The Cult performs on Wednesday, May 17 at 8 p.m. Formed in Bradford, England, The Cult broke through into the mainstream in the mid-1980s with such legendary hits as "Rain," "Fire Woman," "Love Removal Machine" and "Lil' Devil" and "She Sells Sanctuary." This concert is presented by The Broward Center for the Performing Arts and Live Nation. Tickets are $52.50-$82.50.
Part of the Truist Comedy Series, Margaret Cho: Live and Livid! brings the comic with more than a few albums and specials under her belt to The Parker on Thursday, May 18 at 8 p.m. More than anything else, Margaret Cho is unconditionally, unapologetically herself as she unleashes her unabashed, sure-fire humor to debunk such taboo subjects as sex, race, world politics, sexual orientation and womanhood. Her career highlights include: nine comedy specials; two musical/comedy albums; starring in I'm The One That I Want off-Broadway; the historic TV show All American Girl; the documentary #BeRobin; a role on Lifetime's Drop Dead Diva; host of TLC's All About SEX; cohost of E!'s Fashion Police; and being a contestant on Dancing With the Stars and The Masked Singer. She is the winner of countless awards for comedy and acting as well as for her anti-racism, anti-bullying, homeless and gay rights efforts This event may contain adult language or content. Tickets are $37.50-$65.50.
Straight Up With Stassi LIVE - The Mommy Dearest Tour with special guest Taylor Strecker arrives on Friday, May 19 at 8 p.m. Stassi may be pregnant, but she can still rally and she's ready to finally be reunited with her Khaleesis. The evening offers laughs, exclusive gossip and the fun of a glass (or five) of wine. Gasp at recent headlines during Pop Culture Hour live with Taylor Strecker, gush and commiserate with Stassi and Beau about family life during The Good The Bad The Baby, and get real advice about relationship/friendship drama during a live Pour It Out segment! Tickets are $39.50-$59.50 with $135 VIP tickets that include a pre-show meet and greet and other exclusives.
James Van Praagh, a pioneer of the mediumship movement and considered one of the most widely recognized and accurate spiritual mediums working today, comes to Lillian S. Wells Hall in The Parker on Saturday, May 20 at 8 p.m. A "survival evidence medium," he provides evidential proof of life after death through highly detailed messages from the spiritual realm. He is recognized annually on Watkins List of the 100 Most Spiritually Influential Living People – a prestigious list of spiritual teachers, activists, authors, and thinkers. He has worked with international heads of state, religious world leaders, and celebrities including Cher, Goldie Hawn, Shirley Maclaine, Ellen DeGeneres, Joan Rivers, Katie Couric, Loretta Lynn, Chelsea Handler, Jennifer Love Hewitt and Wesley Snipes. The no. 1 New York Times best-selling author of over a dozen international best-sellers, including his debut, Talking to Heaven, Van Praagh's book titles include: Reaching to Heaven, Healing Grief, Heaven and Earth, Looking Beyond, Meditations, Ghosts Among Us, Unfinished Business, Growing Up In Heaven, Adventures of the Soul, How to Heal a Grieving Heart and The Power of Love. Tickets are $45-$75 with $125 VIP tickets that offer a meet and greet with the artist.
In an event performed in Portuguese, the Broward Center for the Performing Arts and AEG Presents bring Deive Leonardo to The Parker on Wednesday, May 24 at 7:30 p.m. Evangelical since 2009 when he was 19 years old, Leonardo has the largest individual preaching channel in the world with more 8 million subscribers on YouTube and more than 13 million followers on Instagram. Having graduated with a law degree, Leonardo wrote six published works: God Who Makes Me Cry, Being Different #Gone, The Craziest Love in History, Courage to Start Over, End of Storm and Devotional Joy of Dawn. Tickets are $28.50-$39.50.
Also in May, Dance Through The Ages presents Legendary exploring legendary people, places and things that bring us all together on Sunday, May 18 at 11 a.m. and 3:30 p.m.
Ticketmaster is the only official ticketing service of The Parker. Buy tickets online at ParkerPlayhouse.com and Ticketmaster.com; by phone at 954.462.0222; in person at The Parker box office and the Broward Center's AutoNation Box Office.
Lillian S. Wells Hall at The Parker is located in Holiday Park at 707 N.E. Eighth St. in Fort Lauderdale. The Parker is an affiliated venue of the Broward Center for the Performing Arts, which provides programming and management of the facility. The performance season at The Parker is supported by the Broward Performing Arts Foundation.
###
Complete May Schedule at The Parker
May 5 The Cream of Clapton Band
May 6 RAIN - A Tribute to The Beatles
May 9 THE CONCERT: A Tribute to ABBA
May 13 Leslie Jones Live
May 17 The Cult
May 18 Margaret Cho Live and Livid!
May 19 Straight Up With Stassi Live: The Mommy Dearest Tour
May 20 James Van Praagh
May 24 Deive Leonardo
May 28 Dance Through The Ages presents Legendary
About The Parker
The Parker is Fort Lauderdale's iconic, heritage theater presenting concerts, comedy, dance, family fare and more. Beautifully renovated in 2021, The Parker offers audiences enhanced entertainment and hospitality experiences. The neo-classical Lillian S. Wells Hall features outstanding acoustics, unobstructed sightlines, wide rows and continental seating. The grand S. Donald Sussman Lobby, the intimate Haller Club, and the private members' lounge, The Place To Be, provide ample opportunities for audiences to enjoy culture, cocktails and conversation with every visit to the theater. For more information, visit ParkerPlayhouse.com.