BROWARD CENTER BENEFACTORS HONORED AT FOUNDERS' CLUB RECEPTION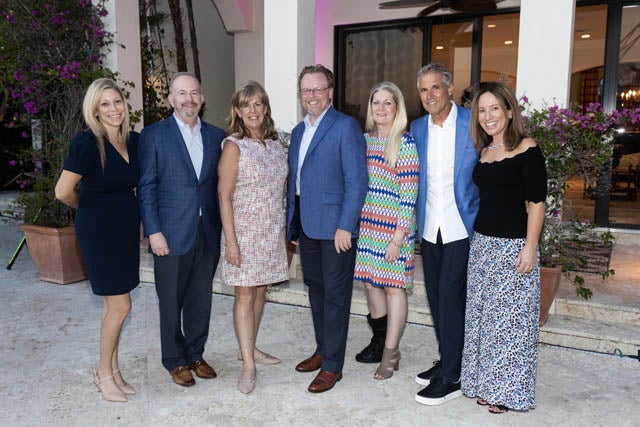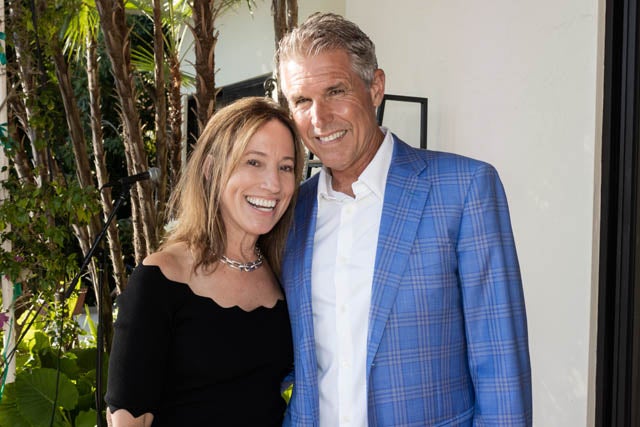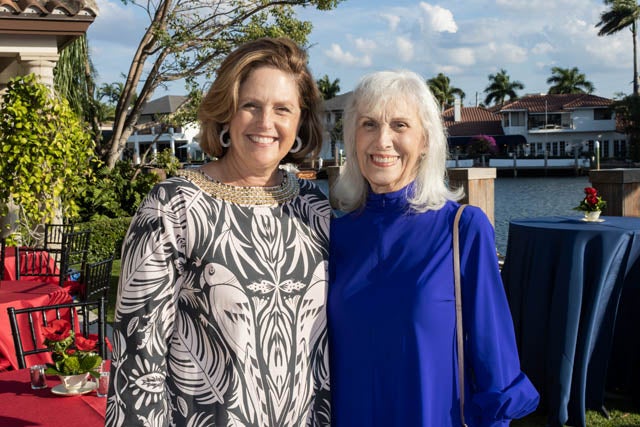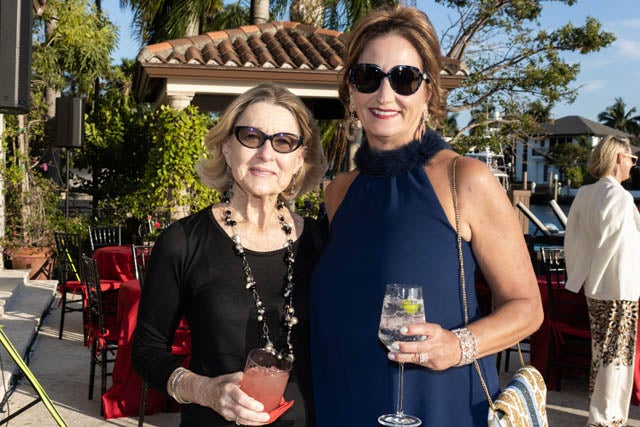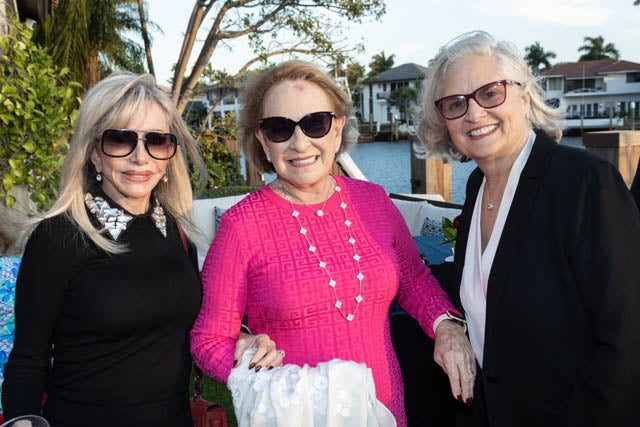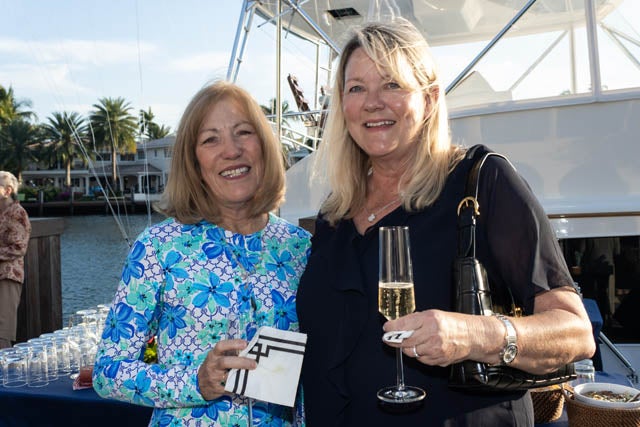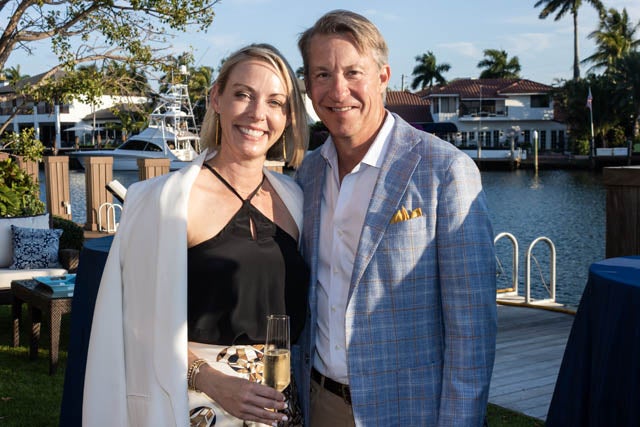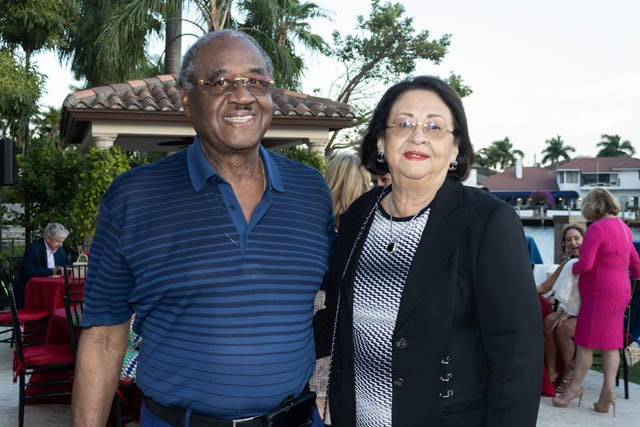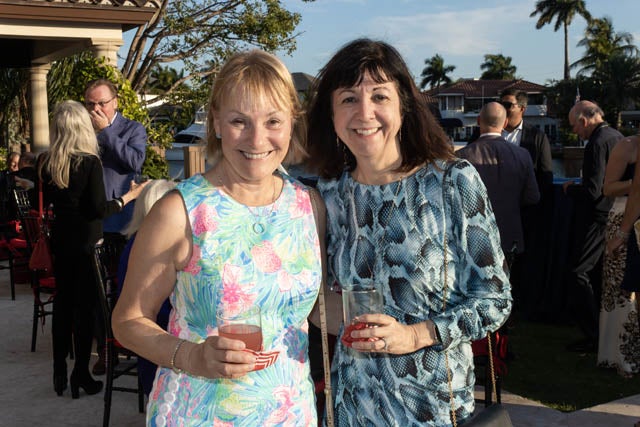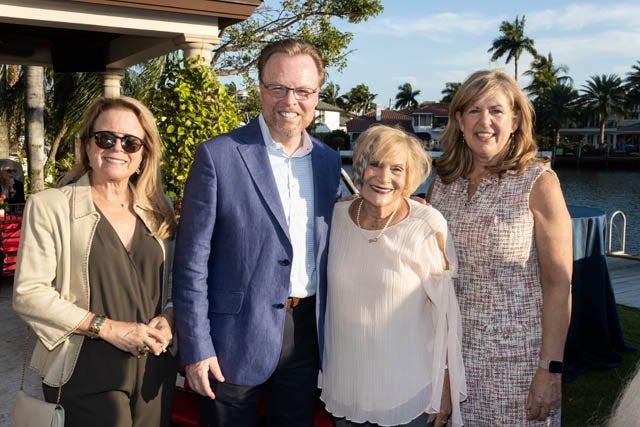 Under the golden sky of a setting sun, members of the Broward Performing Arts Foundation's Robert B. Lochrie, Jr. Founders' Club gathered at the waterfront home of Christine and Richard Welch for a reception honoring them for their contributions to the Broward Center for the Performing Arts.
The Founders' Club, also known as "Buddy's Club," is named for the founding chairman of the Foundation, Robert B. (Buddy) Lochrie, Jr. Members are a prestigious group of benefactors who have made cumulative gifts of $100,000 and above and maintain their giving annually. Today, the Founders' Club has more than 150 members who have provided more than $88 million in gifts to the Broward Center over the years.
Guests enjoyed the picture-perfect setting along the Intracoastal and were treated to a musical performance from Melissa Whitworth, who starred in the title role of Slow Burn Theatre's production of Disney's Mary Poppins recently on stage in the Amaturo Theater at the Center. As if on cue, a flock of birds appeared on the balcony as Melissa started to sing "Feed the Birds" from the show. She was accompanied on the piano by Broward Center artist-in-residence Tammy Holder.
For more than 30 years, the Broward Performing Arts Foundation has been instrumental in providing support for the Broward Center for the Performing Arts. The Foundation was established in 1985 to deliver the required private funding to build the Center and create an endowment to sustain its operations. Over the years, the Foundation has successfully raised funds to support the Broward Center's innovative and diverse programming, arts-in-education initiatives, community engagement activities and capital projects. In 2021, the Foundation completed a $30 million capital campaign to renovate and restore the iconic Parker Playhouse. Prior to this, it raised $60 million to complete the Encore! capital campaign to renovate, renew and revitalize the Broward Center.
THE BROWARD PERFORMING ARTS FOUNDATION, INC., REGISTRATION NUMBER SC-00882, MEETS ALL REQUIREMENTS SPECIFIED BY THE FLORIDA SOLICITATION OF CONTRIBUTIONS ACT. A COPY OF THE OFFICIAL REGISTRATION AND FINANCIAL INFORMATION MAY BE OBTAINED FROM THE DIVISION OF CONSUMER SERVICES BY CALLING TOLL-FREE WITHIN THE STATE 1-800-435-7352 OR CONTACTING WWW.FLORIDACONSUMERHELP.COM. REGISTRATION DOES NOT IMPLY ENDORSEMENT, APPROVAL, OR RECOMMENDATION BY THE STATE. 100% OF YOUR CONTRIBUTION IS RECEIVED BY THE FOUNDATION.
###
Images: https://bit.ly/3AfqhSx
Image Captions (Left to Right):
Photo 1: Caryn Botknecht, George LeMieux, Lisa Kitei, Kelley Shanley, Sarah Shanley, Richard Welch, Christine Welch
Photo 2: Christine and Richard Welch
Photo 3: Brooke Lochrie and Susan Lochrie
Photo 4: Nancy Bryant and Ann Burris
Photo 5: Bonnie Barnett, Carol Kalagher, Jodi Peck
Photo 6: Jane Eagon and Meike Miniaci
Photo 7: Joyce Virga and Matt Hawkins
Photo 8: Catherine and Matt Mandell
Photo 9: Milton and Barbara Jones
Photo 10: Terri Cole and Maria Pierson
Photo 11: Sandy Tate, Kelley Shanley, Marsha Levy, Lisa Kitei
Photo credit: Broward Center for the Performing Arts