A TIME TO SHARE: LUNCH IS SERVED TO THOSE IN NEED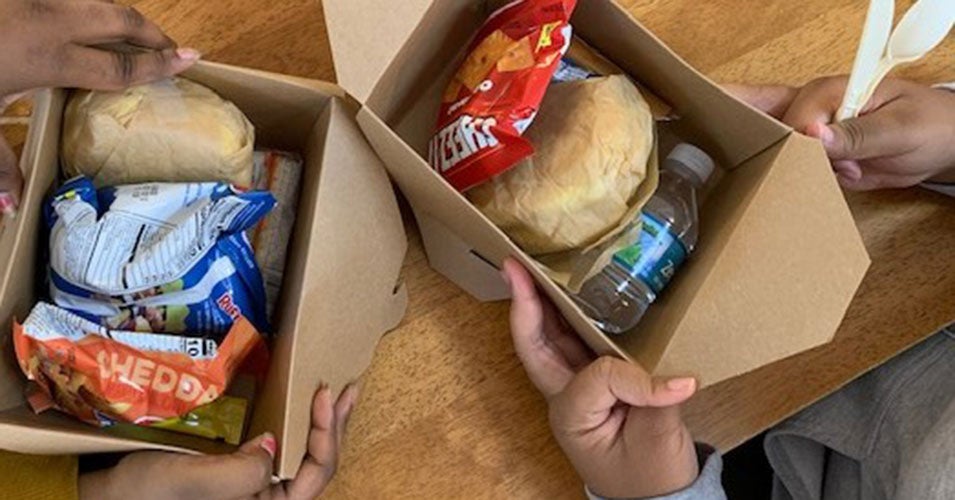 Our staff took the show on the road donating nearly 400 hearty lunch boxes with turkey sandwiches, snacks, and sweet treats often enjoyed by theatergoers to local non-profit organizations that serve at-risk children and families. The team gathered in our kitchens to prepare the lunch boxes and were joined by our partners from Artisan Foods Catering, who filled the truck to help us deliver nearly these meals to Kids in Distress, Women in Distress, Covenant House, Children's Harbor and Childnet.
"During challenging times, it is vital for all us to come together as a community," said Vinny Venezia, Director of Food & Beverage. "These organizations provide critical services to the most vulnerable children and families in Broward County, and they need our support now more than ever."
"Thank you to Broward Center who catered and donated over 150 box sandwich lunches, chips and snacks, and sweet treats for our on-site families, staff and the community families we serve. This was such a fun surprise and we couldn't be more thankful for your generosity," said Kids in Distress in a post on Facebook. "Special (socially-distanced) delivery from the Broward Center and Artisan Foods Catering. These boxed lunches put BIG smiles on our youth's faces. We are grateful to be part of such a generous community," posted Covenant House Florida.
We have strong, ongoing relationships with these and many other non-profit organizations and show our support each season by offering complimentary tickets to performances and special educational programs. Our reach has always gone beyond the stage, and we'll continue to find ways to make an impact where it is needed most.