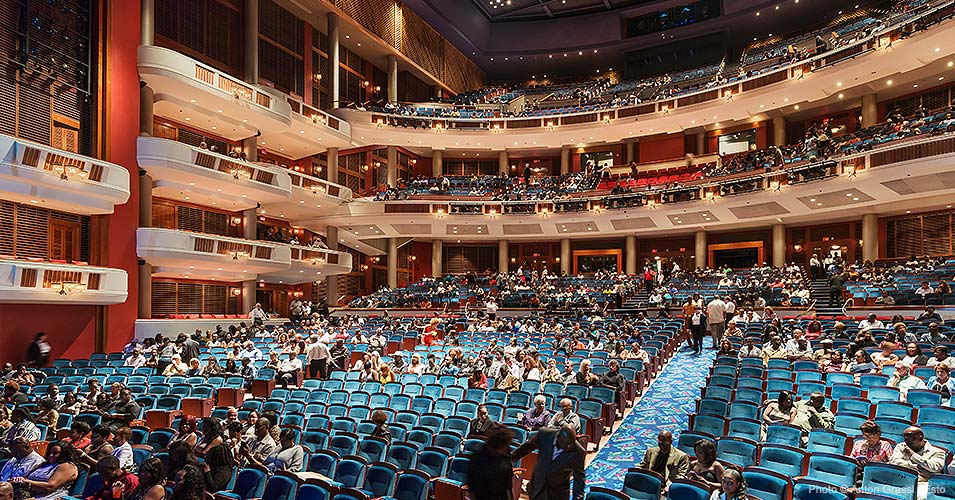 This beautifully restored, grand theater offers a functional design that provides excellent sightlines along with an elegant yet warm ambiance that is unparalleled in the industry. Considered a Broadway roadhouse, the Au-Rene Theater is known for its celebrated performers and performances. With state-of-the art lighting and acoustic systems, the Au-Rene Theater is designed to accommodate large-scale performances and is ideally suited for full-size theatrical productions, ballet, opera, comedy, lectures, orchestral, pop and rock concerts and more. The Au-Rene Theater is consistently ranked as one of the top ten worldwide theater venues for ticket sales by Pollstar magazine and is one of the most visited theaters in the United States.
Features
2,658-seat theater
Newly renovated performance spaces, audience chambers and lobbies
New orchestra lift systems and production equipment
State-of-the-art lighting and sound systems
New climate control system
Spacious backstage
Ample dressing rooms
For more information about renting the Au-Rene Theater, please email, call 954.468.3313 or submit an Event Inquiry online.