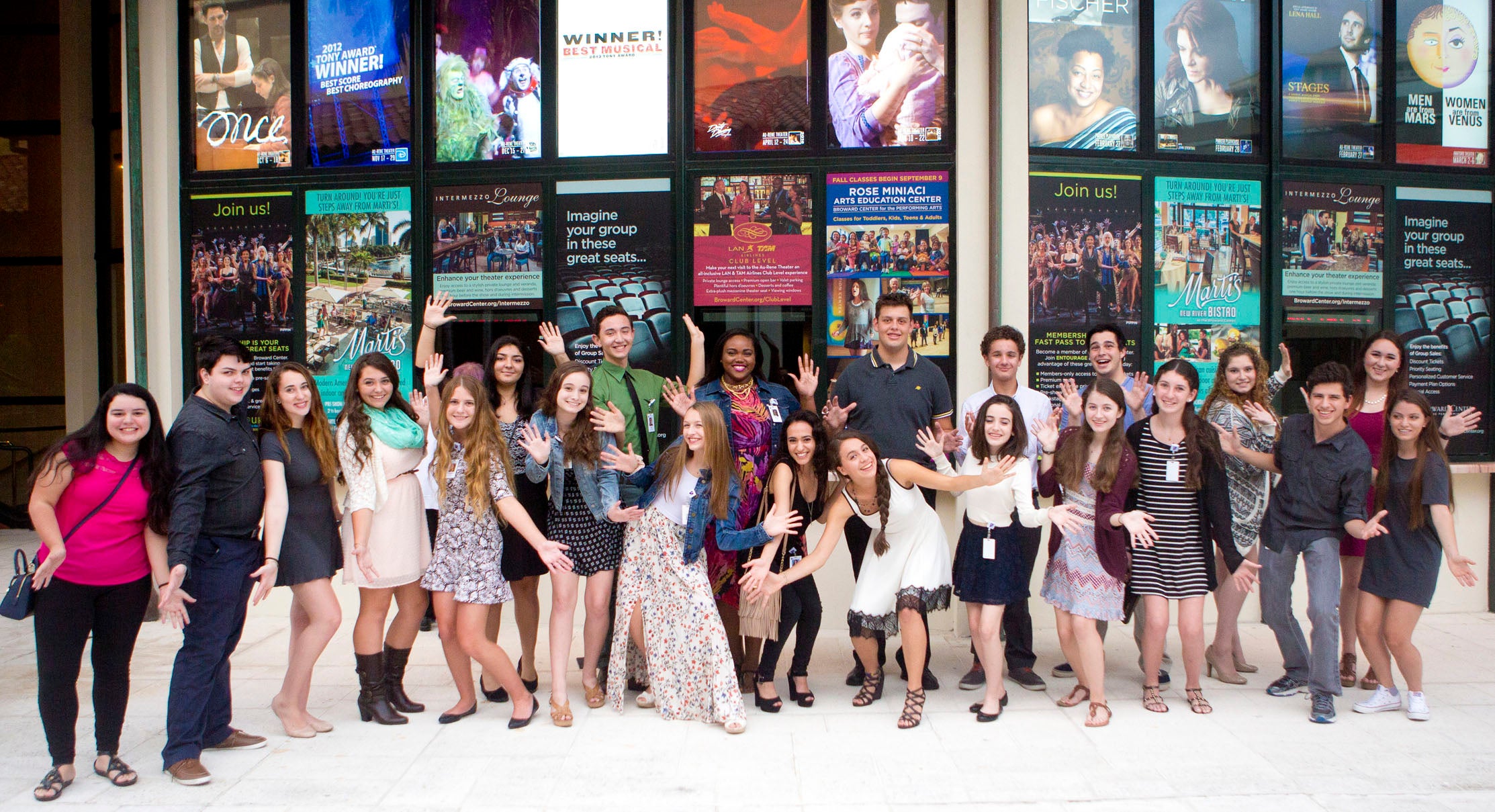 VIDEO: Learn more about Teen Ambassadors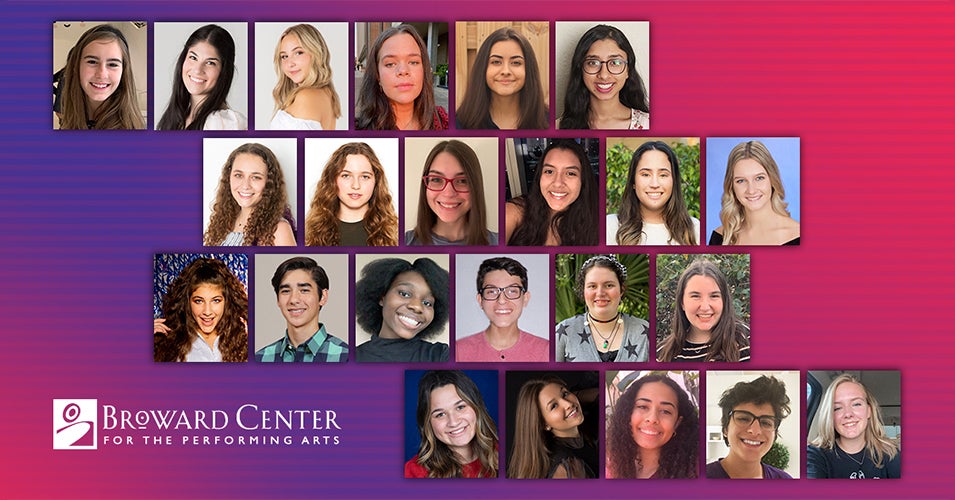 High school students attending public, private or home school in Broward, Miami-Dade and Palm Beach counties and with an interest in the performing arts, journalism and marketing are invited to become Broward Center Teen Ambassadors. Each year, up to 24 students are selected for the program which runs from October through May. Students can earn community service hours as a Broward Center Teen Ambassador.
The 22-23 Teen Ambassador Program is now filled. Please check back in June of 2023 to apply for the 2023-2024 season.
Teen Ambassadors are provided with behind-the-scenes experiences and exclusive educational
opportunities. Teen Ambassadors receive free tickets to attend performances at the Broward Center and our affiliated venues. They have the opportunity to attend performances in every artistic discipline, including Broadway shows, opera, ballet, and jazz concerts.

Teen Ambassadors are responsible for sharing their experiences at the Broward Center and affiliated venues with the community by posting their experiences to The Broward Center Teen Ambassador Program website and their personal social media channels. Detailing their experiences through written and video reviews, these students offer a teen perspective of live performances as they gain exposure to a variety of performance styles and genres. They also participate in monthly meetings with their peers as well as theater industry professionals, gaining unique insights into the business of the arts.
To me, the Teen Ambassador Program has been an incredible opportunity to become immersed in the arts and theater and share my love and appreciation for these things with others.
– Ali Soldini
The Teen Ambassador program has allowed me to ask questions, get inspired, get involved, and experience things I've never had the opportunity to explore before this program.
– Casey Guarasci