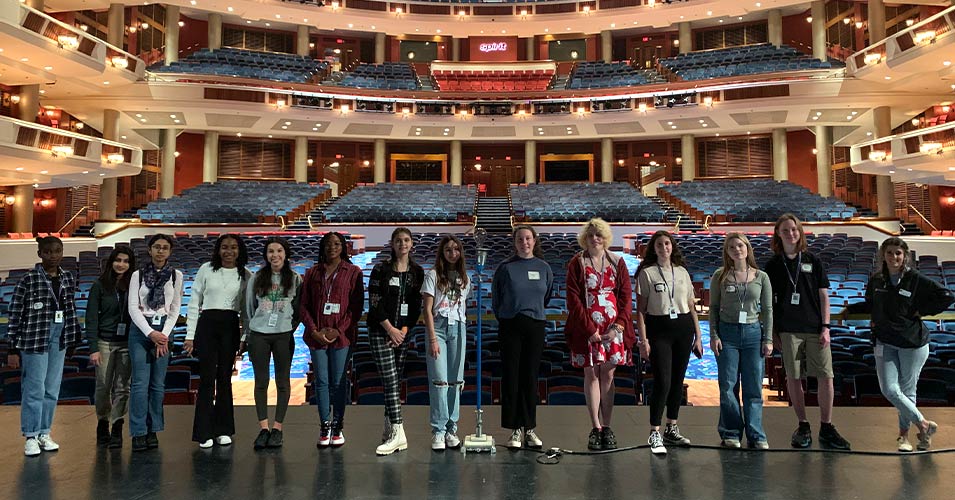 VIDEO: Learn more about Teen Ambassadors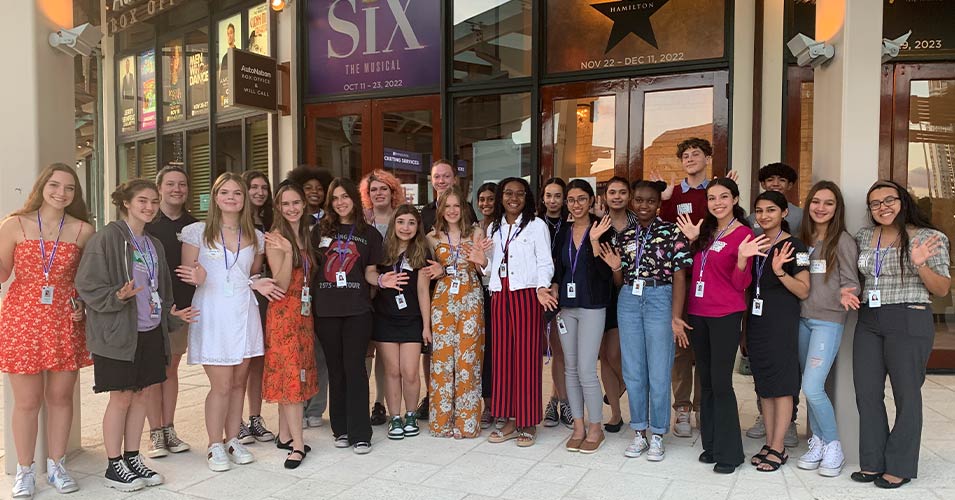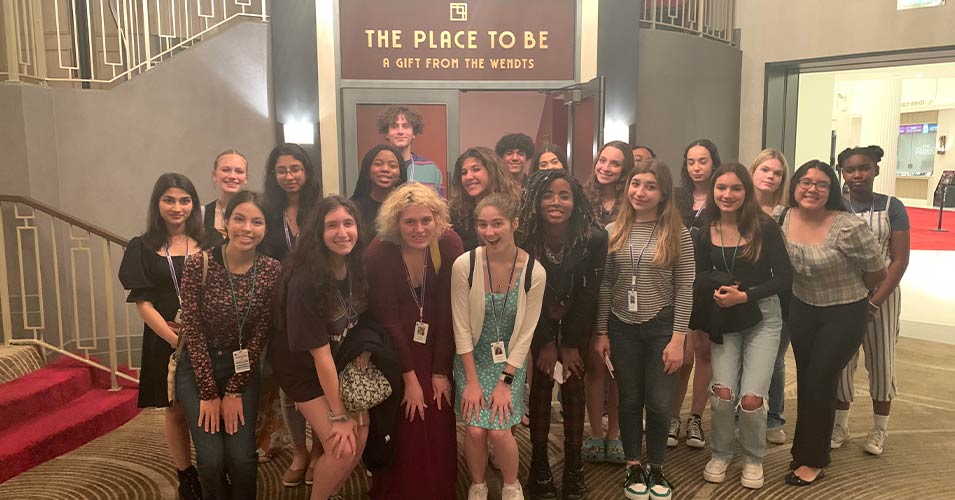 High school students attending public, private or home school in Broward, Miami-Dade and Palm Beach counties and with an interest in the performing arts, journalism and marketing are invited to become Broward Center Teen Ambassadors.
Each year, up to 24 students are selected for the program which runs from October through May. Students can earn community service hours as a Broward Center Teen Ambassador.
To me, the Teen Ambassador Program has been an incredible opportunity to become immersed in the arts and theater and share my love and appreciation for these things with others.
– Ali Soldini,
The Teen Ambassador program has allowed me to ask questions, get inspired, get involved, and experience things I've never had the opportunity to explore before this program.
– Casey Guarasci
Essential Duties and Responsibilities:
Successfully promote amongst your peers shows held at the Broward Center, The Parker and affiliated venues via your social media channels, word-of-mouth, and published reviews - You are THE INFLUENCER!
Represent the Broward Center as a brand ambassador of the performing arts to the community and amongst peers, via social media channels and word-of-mouth communications.
Must be willing and able to attend meetings and shows on school nights and weekends.
Attend shows of various genres and deliver post-show reviews with the teen audience in mind. Reviews can be in the form of a podcast, a self-recorded video, or written. - Must submit review within 2 days of seeing the show.
Create content for various social media channels and the Teen Ambassador website to promote upcoming shows and share show day experiences. - Must submit social media post within 24 hours of seeing the show.
Willing to learn about various aspects of the performing arts, including the business of a performing arts center.
Have a strong level of communication across multiple channels and be self-sufficient with submitting required materials on deadline.
Actively participate in monthly meetings, by discussing previous month's show experiences and preparing quality questions to ask the guest speakers who are invited to discuss the business of the arts through the lens of their professional experience.
Partnering with mentors and fellow Teen Ambassadors to strategize how to spread the word on upcoming shows.
Benefits of being a Broward Center Teen Ambassador include:
Attend free shows and create a portfolio of reviews and social media content.
Gain exposure to behind-the-scenes operations at an arts organization that is consistently ranked among the top 10 venues in the country.
Participate in master classes, backstage tours, and monthly meetings.
Learn from industry professionals about the various career tracks connected to the arts.
Opportunity to earn at least 10 community service hours each month.
A Broward Center Teen Ambassador I.D. Badge.
All applicants for the Broward Center Teen Ambassador program must meet the following criteria:
Must be a high school student in Broward, Palm Beach or Dade County as of August 2023.
Must be able to attend one meeting per month at the Broward Center from October 2023 – May 2024.
Must have a B average (unweighted).
Must have access to a computer and have at least one social media account (Facebook, Twitter, Snapchat, TikTok, Instagram, etc.) to promote and review performances.
Must be willing and able to attend one meeting per month, one performance per month and submit one written or video review per month.
Must have a working personal email account and the ability to send/receive text messages, including via WhatsApp for communication with the program administrators and mentors.
All applicants for the Broward Center Teen Ambassador Program:
Must complete the Broward Center Teen Ambassador Program application. A parent or legal guardian must sign for any student under the age of 18.
Must submit a letter of recommendation from a person who is not a parent or legal guardian of the applicant (e.g., teacher, school counselor, principal, etc.).
Must submit a copy of your 2022-2023 school year report card.
All applications must be completed online by August 28, 2023, at 5:00 PM and submitted by email. Mailed or in-person applications will not be accepted. Applications submitted by a parent or guardian on behalf of the applicant will not be considered.
Applicants will be notified of acceptance into the program by September 25, 2023, and will be expected to attend two activities (one show and one meeting) each month beginning with the mandatory orientation meeting on October 10, 2023, at 6 PM. This meeting will take place at the Broward Center for the Performing Arts.