Home

/

Education: Sensory Inclusive Programs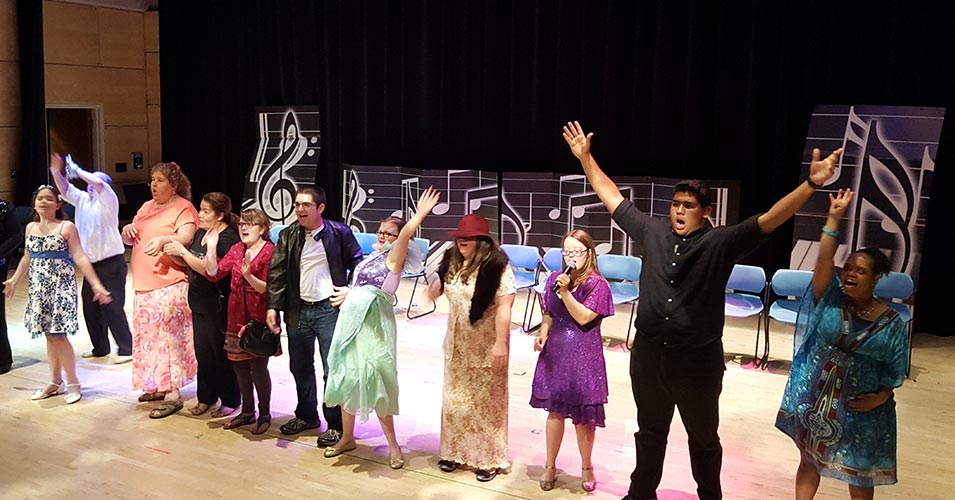 SENSORY INCLUSIVE PROGRAMS
(Ages 3–15+)
PRESCHOOL PLAYERS CLASS
TWO 6-WEEK SESSIONS
AGES: 3–5 | $66
TUESDAYS 4:00–4:45 PM
Class dates:
Session 1: Jan 25–Mar 1, 2022
Session 2: Mar 8–Apr 19
Skip date: Mar 22
Preschool Players class incorporates the gifts of music, movement, dance and play to enhance verbal skills and movement in a social setting. This class offers a safe and loving environment that will inspire children with developmental disabilities and their families/caretakers to utilize all aspects of theatre to create more fulfilling lives at home and in the community. The class supports self-discovery, social interactions to develop individuality and self-esteem. The objective of the class is to work towards a fully inclusive, accessible program that builds greater connection for families of all abilities.
Note: Parent/Caregiver participation with child is required.
This class has been generously underwritten by the Kapila Family Foundation.
Teaching Artists: Debra Lombard and Anna Wallace, both from Giborim United
This class is offered in collaboration with the David Posnack JCC is a non-profit 501(c)(3) organizations that enriches lives by connecting people. The mission of Giborim United is to serve children, teens & adults with developmental disabilities in a variety of specialized programs, opportunities and experiences.
SPECIAL STARS
12 WEEK SESSION
AGES: 15+ | $150
TUESDAYS 6:30–8:00 PM
Class dates: Jan 25–Apr 19, 2022
Skip date: Mar 22
This class teaches theater skills to people with physical and intellectual disabilities in a supportive and nurturing environment. By utilizing theater techniques, students enhance verbal skills, improve movement, build self-confidence, and advance socialization while stimulating free and independent thinking. Students choose the characters and write the script for the performance that takes place in the JM Family Studio Theater at the end of the session. Offered in partnership with the Exceptional Theater Company.
Teaching artists: Instructors from the Exceptional Theater Company
The class has been underwritten by the Michael & Merle Orlove Family Foundation and the Taft Foundation.
The Broward Center continues to monitor environmental conditions related to COVID-19 and has implemented a number of changes to ensure an enjoyable experience when you visit our campus. Our Health & Safety Guidelines have been developed in collaboration with Cleveland Clinic and informed by guidance of public health officials including the Centers for Disease Control (CDC). These guidelines will continue to evolve as the environment changes. Face coverings are required for all classes. Thank you for your cooperation in helping us to create a safe and enjoyable experience for all.
All dates, times, teaching artists and instructors are subject to change.