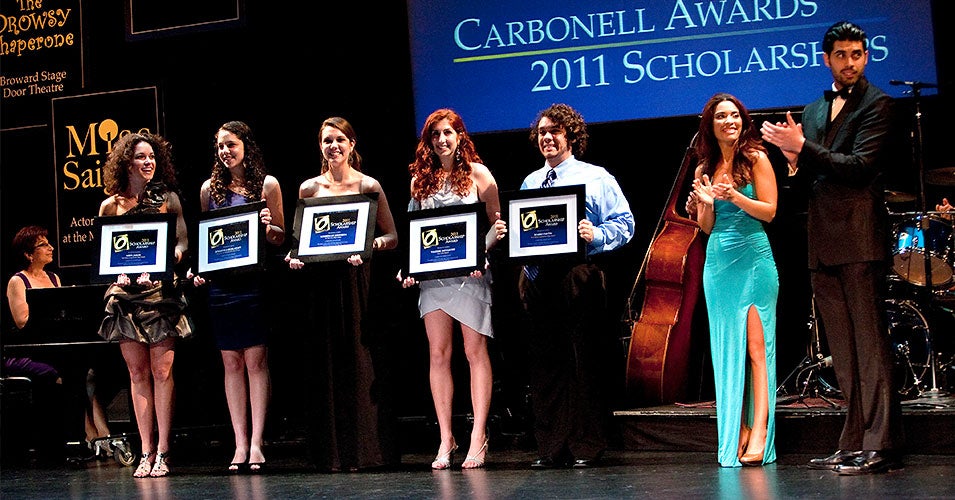 Carbonell Scholarships
Recognizing student achievement in the arts.
Carbonell Scholarships are awarded to graduating high school seniors who have achieved a minimum 2.5 GPA and are enrolled in college to pursue a degree in theater or journalism. The selection of recipients is based on talent, experience and demonstrated commitment to the theater. The award amount is $1,000. Awards are bestowed upon recipients at the annual awards ceremony each spring in the Amaturo Theater during the Carbonell Awards Ceremony.
For information, about the Carbonell Awards and Carbonell Scholarships click here.