Home

/

Education: Kids (Pre-K–Grade 5)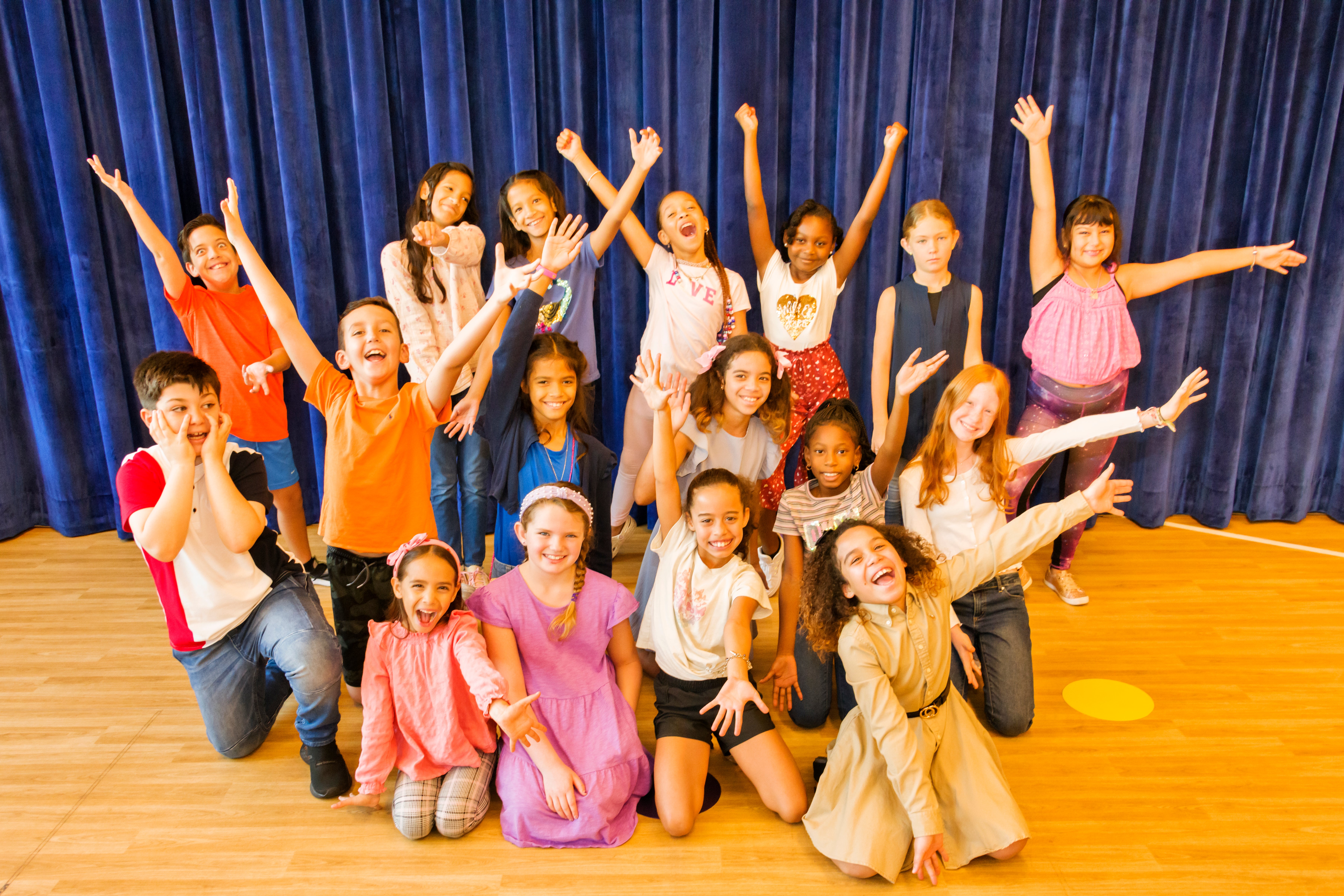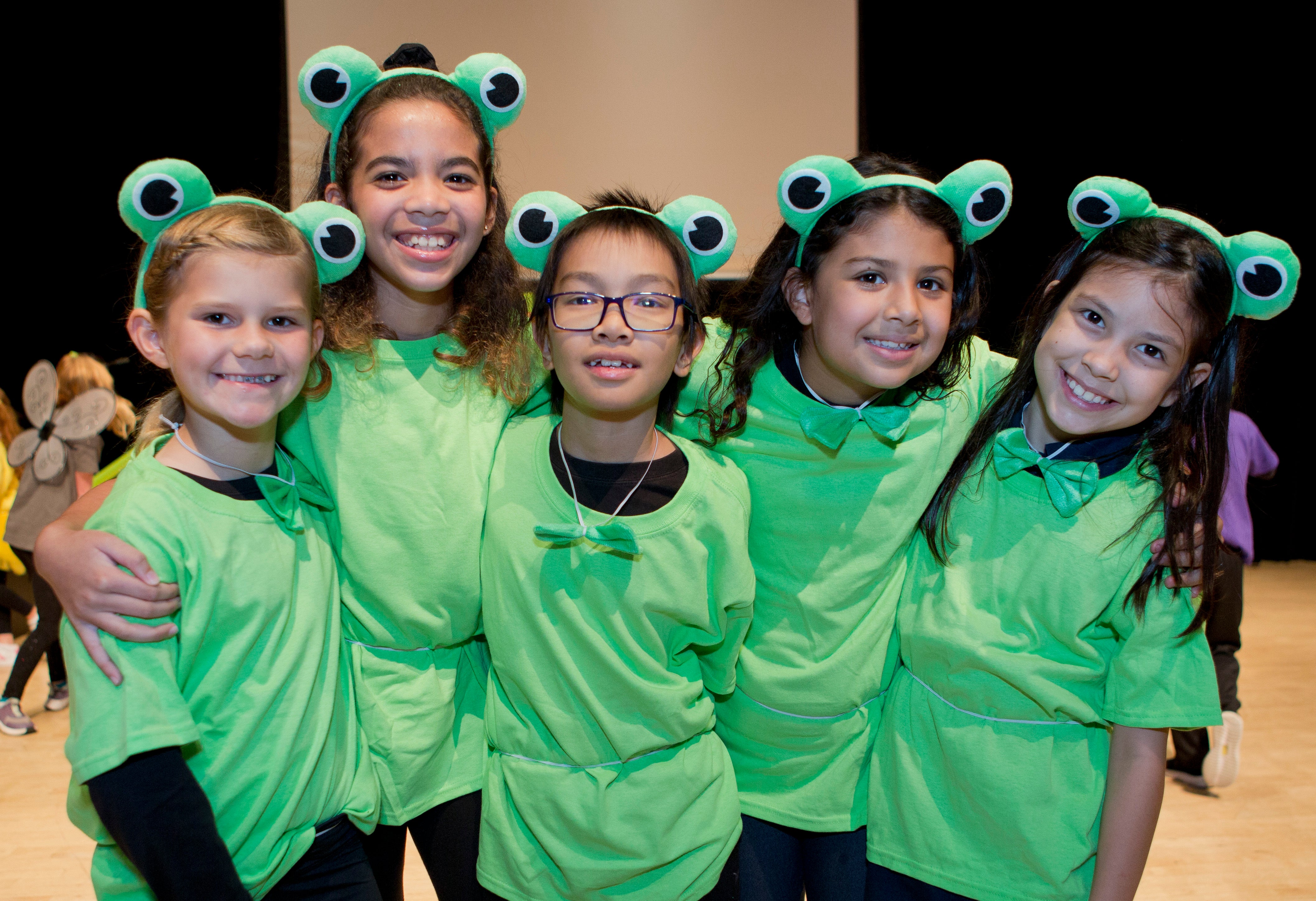 (Pre-K–Grade 5)
DRAMATIC PLAY: ENCHANTED TALES AND DRAGON SCALES
GRADES: PRE-K AND K
TUESDAYS 4:00–4:45 PM | $200
Class dates: Jan 31–Apr 11, 2023
Skip date: Mar 21
Teaching artist: Noelle Nicholas
WEDNESDAYS 4:00–4:45 PM | $200
Class dates: Feb 1–Apr 19, 2023
Skip date: Mar 22, Apr 5
Teaching artist: Andrez Franco
Your child's favorite fairy tales and tails come to life through creative play in this introductory drama class. Each week, students learn different fairy tale or fable to spark their imagination, explore, and create their own stories and adventures. Students learn about story structure while increasing their vocabulary, confidence, and problem-solving skills. Young performers learn to use their body, voice, and ingenuity to save the world and create a happily ever after!
LET'S EXPLORE A SHOW!
Grades 1–3
MONDAYS 4:15–5:45 PM | $375
Class dates: Jan 30–April 24, 2023
Skip dates: Feb 20, Mar 20
Show title: It's A Jungle Out There
Show date: Apr 24
Students explore a new and exciting show selected specifically for their age and skill level! "It's a Jungle Out There" will help your child see that the true meaning of happiness is not money, power and fame, but treasured friendships and life's simple pleasures. Team-taught by theater professionals, this class allows young students to explore the basics of acting, singing and dancing while experiencing the process of auditions, rehearsals and putting on scenes and songs from a show. Kids create wonderful memories on stage in the JM Family Studio Theater while having fun! Family and friends are invited to an open class at the end of the semester. Fee includes script and costume pieces.
Teaching artists: Andrez Franco & Noelle Nicholas
INTRO TO MUSICAL THEATER
GRADES: 1–2
SATURDAYS 9:00–10:00 AM | $310
GRADES: 3–5
SATURDAYS 10:15–11:15 AM | $310
Class dates: Jan 28–Apr 8, 2023
Skip date: Mar 25
The dynamic world of musical theater is explored in this introductory skills-building class. Students develop the basics of singing, dancing, and acting using songs and choreography from a wide range of popular Broadway musicals in a supportive environment. Students learn stage directions, basic dance steps and terminology. Participants also engage in healthy vocal production techniques which include proper breathing, matching pitch and singing in an ensemble. Family and friends are invited to an open class at the end of the semester. Two sessions of this class are recommended.
Teaching artists: Tara Goodman, Sam Frey & Jessica Borbone
SING! DANCE! ACT!
GRADES: 2–5
SATURDAYS 11:30 AM–12:30 PM | $310
Class dates:Jan 28–Apr 8, 2023
Skip date: Mar 25
Team-taught by a professional music director and a professional choreographer, students build upon the skills learned in Intro to Musical Theater. In this intermediate class, students learn how to use all three skills within the context of a Broadway scene and song to perform each with technical skill and Confidence. Students continue to develop healthy singing through vocal warmups and songs. They also improve their dance technique through various choreography sequences. Students work on their acting by creating characters and developing better voice and diction in their work. These elements combined help students develop a stronger stage presence. This class may be taken more than once to develop existing talents and discover new abilities through skills-building activities, theater games and learning material from Broadway repertoire. This class culminates with a showcase for family and friends in the JM Family Studio Theater. Two semesters of Intro to Musical Theater or similar class is recommended to take this class.
Teaching artists: Tara Goodman, Sam Frey & Jessica Borbone
ACTING & IMPROV
GRADES: 4–6
WEDNESDAYS 5:45–6:45 PM | $310
Class dates: Feb 1–Apr 19, 2023
Skip date: Mar 22, Apr 5
Explore the "fun"damentals of acting and improv! Students learn foundational acting and improv skills and explore how to use their bodies, voices, and minds to create characters and imaginary circumstances. Through interactive warm-ups and skills-building activities, students develop their improv and acting techniques as they build confidence and stretch their imagination. This class will strengthen social interactions and develop effective listening and communication skills. All levels welcome.
Teaching artist: Michelle Riu
ADVANCED MUSICAL THEATER WORKSHOP
MTI PILOT PRODUCTION - BEETLEJUICE JR.
GRADES: 4–12 | BY AUDITION ONLY | $405
SATURDAYS 9:30 AM–12:00 PM
Class dates: Jan 28 - Apr 8, 2023
Skip date: Mar 25
Extra rehearsals: Apr 22, 26 & 29, May 10, 13, 17 & 20
Tech rehearsals: May 23 & 24
Show dates: May 25 & 26
It's showtime, folks! The ghost-with-the-most comes to the stage in this edgy musical comedy based on Tim Burton's dearly beloved film. The Broward Center has been selected by Music Theater International (MTI) to produce a pilot production of Beetlejuice Jr. As one of the first theaters in the country to produce the junior version of this hit Broadway show, we are offering students this unique opportunity to continue developing their musical theater skills while working on this exciting pilot production. Rehearsals culminate in two performances on May 25 & 26 in the Amaturo Theater. As part of the creation and editing process, all scripts, roles, scenes and characters are subject to change at any time prior to the final performance. Fee includes script and costumes.
Teaching artists: Tammy Holder, Ven Daniel & TJ Tekurio
Guest Choreographer: Michael Stanek
Auditions Closed for Beetlejuice JR.
BROADWAY DANCE
GRADES: 4–9 | $325
MONDAYS 6:45 PM–8:00 PM
Class dates: Jan 30-Apr 17, 2023
Skip dates: Feb 20, Mar 20
Broadway Dance is the exploration of traditional and contemporary Broadway dance styles that include elements of ballet, jazz, and modern dance. It's the perfect class for students who want to learn the basic steps found in musical theater dance. Students will improve their dance skills for auditions and performances. This beginner-level class focuses on core fundamental exercises and technical steps while introducing a variety of movement styles. No dance experience necessary.
Teaching artist: Jerel Brown
YOUTH SPRING MUSICAL: MUSIC MAN JR.
GRADES: 4–10
MONDAYS 6:00–9:15 PM | $405
Class dates: Jan 30-Apr 17, 2023
Skip dates: Feb 20, Mar 20
Mandatory dress rehearsal: Apr 24 from 4:00 PM - 9:15 PM
Show date: Apr 25
Based on the six-time-Tony-Award-winning musical comedy, The Music Man JR. features some of musical theatre's most iconic songs like 76 Trombones. Currently on Broadway starring Hugh Jackman and Sutton Foster, Music Man is a story filled with wit, warmth and upbeat musical moments. This show includes many fun character roles for all young actors. This class is offered in partnership with the Performance Project, Inc.
Teaching artists from The Performance Project, Inc.