Home

/

Education: Classes: Teens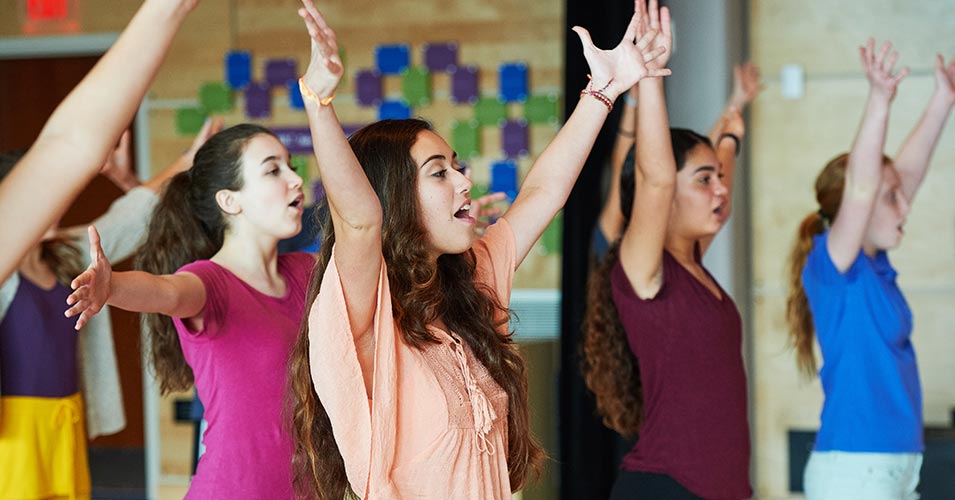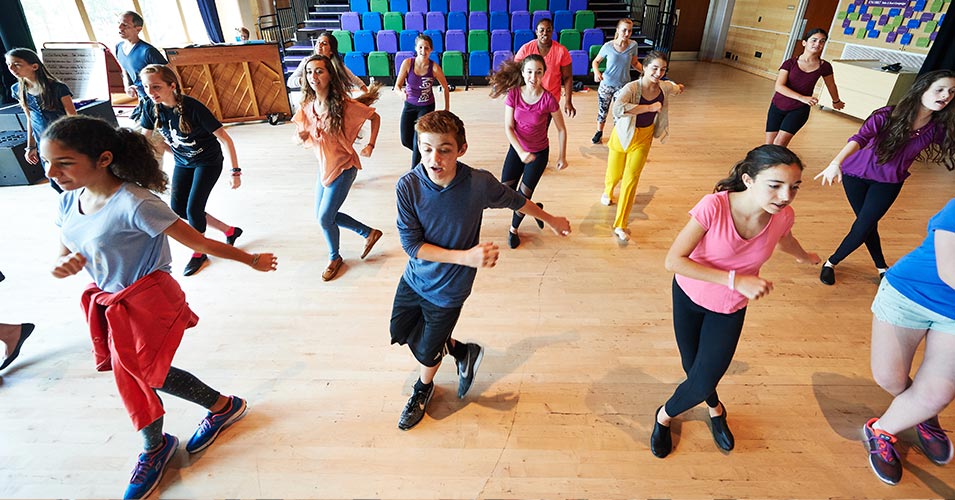 ACTING MONOLOGUES AND CHARACTER DEVELOPMENT – NEW! (AGES 13-17 YEARS)
Saturdays 12–1:30 PM | $325
Class dates: 1/20-3/24
This class prepares young actors for all aspects of the audition process of choosing the best audition material to executing a stand-out performance and wearing the right clothes. Students also receive individualized monologue coaching to enhance their acting technique and learn what it means to practice proper audition etiquette from an industry professional who has spent time on "both sides of the table." Students leave this course with a comprehensive audition strategy and will be prepared to stand out from the competition.
Teaching artist: Stephen Kaiser
SING! DANCE! ACT! ADVANCED (ages 9-14 years)
SATURDAYS 9:30 –11:30 AM | $350
Class dates: 1/20-3/24
Musical theater skills are taken to the next level in this advanced session of Sing! Dance! Act! In addition to focused training in singing, dancing and acting, students learn scenes, songs and choreography in preparation for performance of an original children's musical selected specifically for this class. Team-taught by a professional music director, choreographer and acting coach, this class is the perfect progression for musical theater students who want to build and refine their performance skills in a professional environment AND put on a show! Family and friends are invited to a performance at the end of the session.
Teaching artists: Tammy Holder, Darius Manuel and Stephen Kaiser
Prerequisite: Sing! Dance! Act! Beginner or Advanced Level required or similar musical theater experience as assessed by instructor.
BROWARD CENTER SPOTLIGHTS (AGES 10–17 YEARS)
By Audition Only
SATURDAYS 12:30–3:30 PM | $350
Class Dates: 1/20-3/24
Show Date: 4/13
Additional rehearsals: 4/3 and 4/10
Tech rehearsal: 4/12
Broward Center Spotlights is a vocal ensemble perfect for students who love to perform. Past appearances include popular local events, television and community showcases, onstage shows and more. Taught by musical theater professionals, as well as guest instructors, students gain top-tier instruction in song and dance. Students develop greater musicianship, improving vocal technique and song interpretation, while building dance skills and stage presence.
Teaching artists: Tammy Holder and and Desiree Parkman
Class fee includes a Broward Center Spotlights t-shirt and two tickets to the final performance on the Amaturo Stage.
BROADWAY SCENES & SONGS—NEW! (AGES 13-17 YEARS)
WEDNESDAYS 7–8:15 PM | $315
Class dates: 1/17-3/21
A Broward Center exclusive experience! In this musical theater skills-building class, students explore deeper ways to expand their artistry through scenes and songs from Broadway shows. This advanced learning opportunity provides students weekly instruction in acting techniques, vocal production, character development and understanding of character and performance. These techniques and tools can then be applied to all aspects of performing such as auditions, thespian competitions, monologue study and theater productions. Family and friends are invited to an open class at the end of the session.
Teaching artists: Tammy Holder and Gail Garrisan
BROADWAY DANCE—ALL LEVELS -NEW! (ages 13–17 years)
WEDNESDAYS 6:15 PM–7:15 PM | $300
Class dates: 1/17-3/21
Students focus on Broadway dance in this dynamic class taught by award-winning director/choreographer Ron Hutchins. This fun and energetic class teaches young dancers choreography from some of Broadway's greatest shows. This is a wonderful opportunity to learn basic steps and terminology while embracing technique. No prior experience required.
Teaching artist: Ron Hutchins
TEEN SPRING MUSICAL AGES 13–18 $385
By Audition Only*
SHOW: RENT
Show Dates: 4/27 & 4/28
Thursdays 6:00–9:00 p.m.
Saturdays 3:30–6:30 p.m
Class dates: 1/18–4/28
Skip Dates: 3/29, 3/31, 4/5, 4/7
Advanced techniques in acting, singing and dance are integrated into the rehearsal process and culminate in a full-length musical production on the Amaturo Stage.
Set in the East Village of New York City, Rent is about falling in love, finding your voice and living for today. Winner of the Tony Award for Best Musical, it has become a pop cultural phenomenon with songs that rock and a story that resonates with audiences of all ages.
This class is offered in partnership with the The Performance Project School of the Arts.
Teaching artists from The Performance Project, Inc.
*Fee includes script and costumes. This class is a 12-week session.
Mandatory tech/dress rehearsals are on 4/23 – 4/26.
BY AUDITION ONLY
Audition Dates:
1/7 from 1:00 p.m.–6:00 p.m.
1/8 from 6:00 p.m.–9:00 p.m.
To sign up for an audition, please e-mail Nina Felice at [email protected] and provide the information requested.