2017–2018 Broward College Speaker Series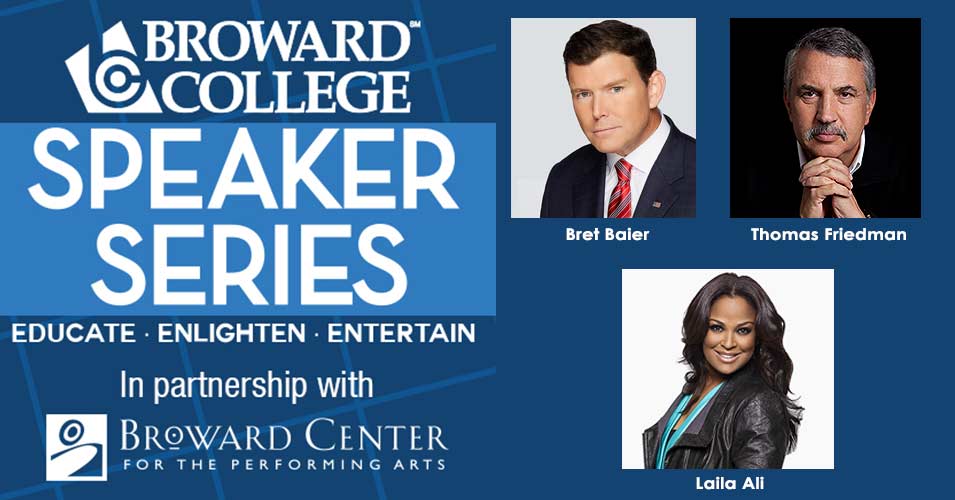 Educate • Enlighten • Entertain
The 2018 Broward College Speaker Series will feature four distinguished speakers who will share their exciting experiences, insights, points of view and behind the scenes stories on some of the most current topics of the day. Each lecture will be followed by a Q&A session with questions submitted by audience members. The series will take place at the Broward Center for the Performing Art.
Broward College Speaker Series Official Site
Tickets for Bret Baier — January 24, 2018 will be distributed by Broward College.
Student and Teacher discounts available at walk up with a valid ID. Student available to university/college students only.
Events
Broward Center
In Partnership with Broward Center for the Performing Arts
Broward Center
In Partnership with the Broward Center for the Performing Arts
Broward Center
In Partnership with Broward College Speaker Series