Miami City Ballet
2023/2024 Season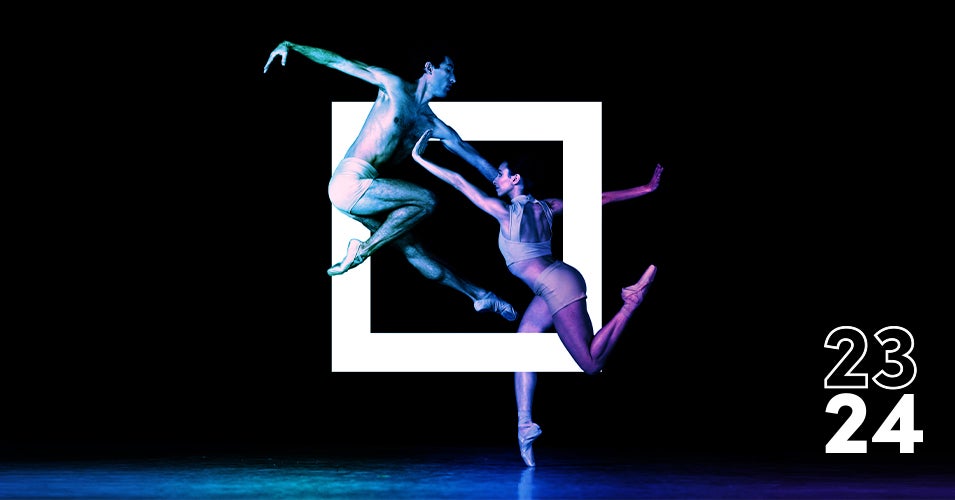 Miami City Ballet announces the 2023/24 season that is sure to delight the most dedicated ballet aficionados and new fans alike.
We invite you on a journey that travels through a century of ballet.
As we honor the 40th anniversary of George Balanchine's passing, the 2023/24 season carries forward his legacy by anchoring each mixed program in a masterwork from the Balanchine canon: Serenade, Firebird, Agon. Building on that foundation, you will be treated to powerhouse pieces by beloved pioneer choreographers such as In The Upper Room by Twyla Tharp and a company premiere Following The Subtle Current Upstream from Alonzo King, alongside never-before-seen pieces from Ricardo Amarante, and South Florida's best and brightest: Jamar Roberts, Margarita Armas, and Durante Verzola.
In addition to these exciting mixed programs, audiences will see the return of the 2022 sold-out critically lauded Alexei Ratmansky's Swan Lake.
The future of dance is nothing without these three things: honoring our history, uplifting new voices, and fostering our relationship with our audiences. We look forward to a season full of this ambitious mission, with many more to come.
Subscriptions start at $136 per package or $34 per ticket for a premium package.
Subscribe today for up to 20% off, access to the best seats, lots of flexibility and a season of unforgettable experiences. Subscriptions for three or four ballets are available now at miamicityballet.org
Fall Mix
October 28 – 29, 2023
Serenade (Balanchine / Tchaikovsky)
In the Upper Room (Tharp / Glass)
World Premiere of Sea Change (Roberts / Adams)
George Balanchine's The Nutcracker®
Dec 8 – 10, 2023
Leave the world behind, and treat yourself and your family to the stunning tropical version of this classic piece, snowflakes and all.
Winter Mix
February 17 – 18, 2024
Firebird (Robbins / Balanchine / Stravinsky)
Concerto DSCH (Ratmansky / Shostakovich)
World Premiere of Analogo (Armas / Aukai / Miss Meadow / Nina Simone)
World Premiere of PAGANINI, In Play (Verzola / Paganini)
Alexei Ratmansky's Swan Lake
April 27 - 28, 2024
The sold-out New York Times Best in Dance smash hit makes a triumphant return to the Miami City Ballet repertoire!
Subscriptions on sale now! Visit www.miamicityballet.org