Miami City Ballet
2022/2023 Season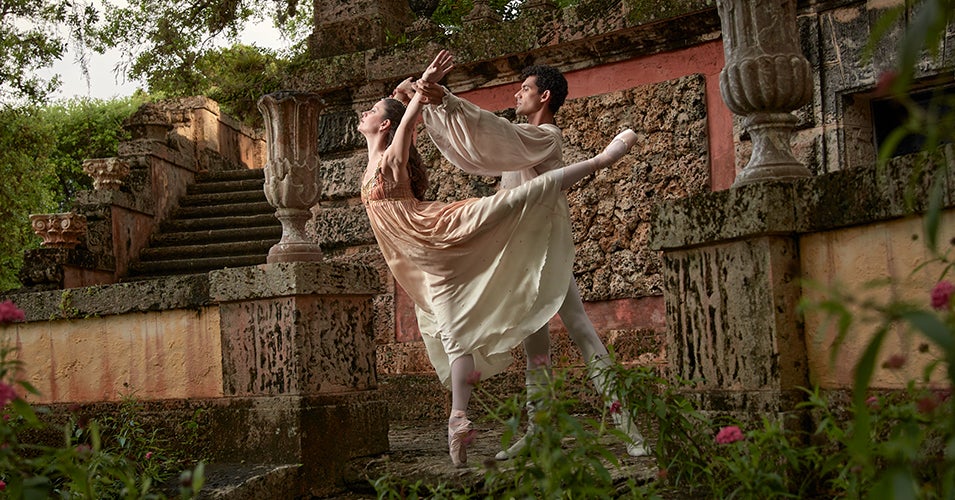 Miami City Ballet is thrilled to announce their 37th season, abounding with works that will emotionally transport, inspire and entertain you!
Journey to the streets of Verona, where the tragic romance of Shakespeare's Romeo and Juliet recalls the intensity of young love. Rumble in the 1950 streets of New York where the intensity of young love meets the rumble in the streets of New York City in West Side Story Suite.
Marvel at masterworks by Martha Graham, George Balanchine and Jerome Robbins, and never before seen premieres by fresh and fierce choreographers like Any Hall Garner, Durante Verzola and Pontus Lidberg.
Ignite your imagination and escape  into the beauty of ballet.
PROGRAM 1: ROMEO AND JULIET
Romeo and Juliet (Cranko / Prokofiev)
November 5 - 6, 2022
PROGRAM 2: DIVERSION OF ANGELS
Diversion of Angels* (Graham / Dello Joio)
The Moor's Pavane (Limón / Purcell)
World Premiere** (Lidberg / Glass)
World Premiere** (Garner / TBD)
March 4 - 5, 2023
PROGRAM 3: WEST SIDE STORY SUITE
West Side Story Suite (Robbins / Bernstein)
World Premiere** (Verzola / Lecuona)
Symphony in C (Balanchine / Bizet)
April 29-30, 2023