Home

/

Education: Meet the Teachers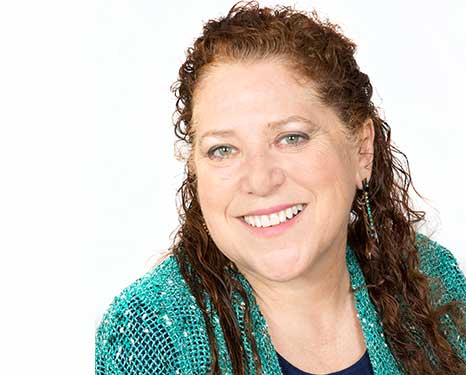 Carrie Sue Avyar (Master Storyteller)
Connecting curriculum, people, languages and cultures in both English and Spanish for over thirty years, nationally renowned master storyteller, Carrie Sue Ayvar, is a Chautauqua scholar and Kennedy Center and Wolftrap trained artist in education who believes, as her grandfather taught her, that "If you don't know the trees you may be lost in the forest, but if you don't know the stories you may be lost in life." Long active as an advocate for the art of storytelling and arts education she is the recipient of the National Storytelling Network's Oracle Award for Service and Leadership, the "Sun Award" for Advancing Teaching and Learning Through the Arts, the National Parenting Publications Honors Award, an iParenting Award for her Cuentame Un Cuento/Tell Me A Story CD and the Broward Teaching Artist Recognition ArtsEd Forever Award.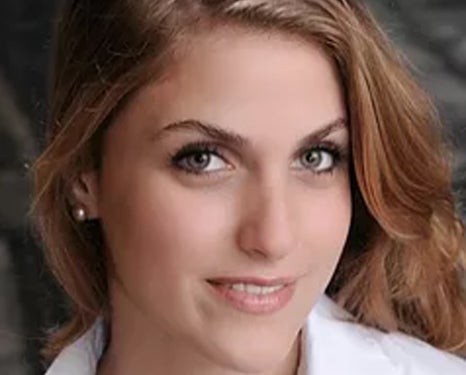 Jessica Biano Borbone (Music Theater/Vocal Coach)
Jessica Bianco Borbone earned her Masters of Music degree from the San Francisco Conservatory and Bachelor of Music degree from Stetson University, both in voice performance. She is a previous winner of the Ben DeBolt Memorial Award and of the National Federation of Music Clubs Jeannie Competition. She has appeared as a soloist with both the Master Chorale of South Florida and Miami Lyric Opera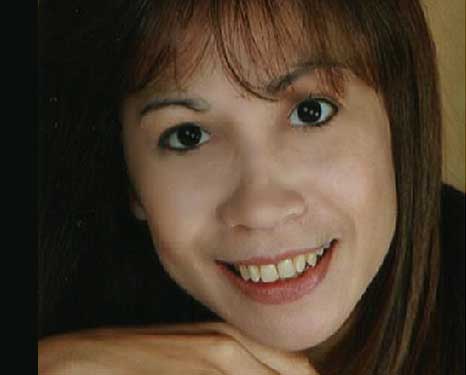 Nina Felice (Music Theater)
Following a career as a professional actress, Nina Felice founded The Performance Project School of the Arts to nurture young talent and encourage the pursuit of their creative dreams. With a bachelor's degree in Fine Arts and a master's degree in Child/Family Psychology, Nina incorporates the two disciplines into her teaching techniques to guide and motivate young performers. For almost two decades, she has directed and produced more than 15 shows each year. Nina has choreographed and directed several high-caliber professional productions at the Broward Center during their annual summer theater camp.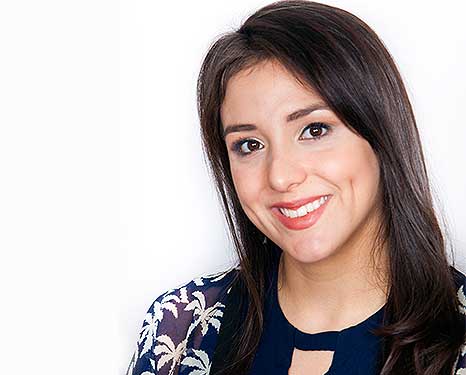 Diana Garle (Acting)
Diana Garle is a theater/commercial/film actor who specializes in creating children's shows. She has worked all over South Florida and internationally including Mexico and Ireland. Her acting credits include productions at The Project [theatre], City Theatre, Miami Theater Center, Micro Theater and the O'Reilly Theatre Company in Dublin. Her Commercial/Film credits include; Prudential Life Insurance, Taco Bell, For Family Sake (Best Narrative Short Film at New York City International Film Festival), as well as several Telenovelas in South America. Diana was featured in the January 2016 edition of American Theatre Magazine as one of the "7 Theatre Workers You Should Know."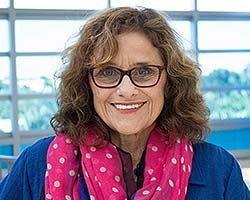 Gail S. Garrisan (Acting)
Gail Garrisan is the founding Artistic Director of City Theatre and currently serves as the Director of Special Projects. She has directed at theaters throughout South Florida as well as regionally. In addition, she has been teaching acting for over 25 years. She also has a three tier private coaching practice for professional actors, for students preparing for High School and College auditions and for business professionals seeking presentation techniques. Her workshops on Audition Techniques, Breath and Body Exploration and Monologue Building have been presented nationally. She currently teaches Advanced Acting and Scenes and Songs at the Broward Center's Rose Miniaci Art's Education Center.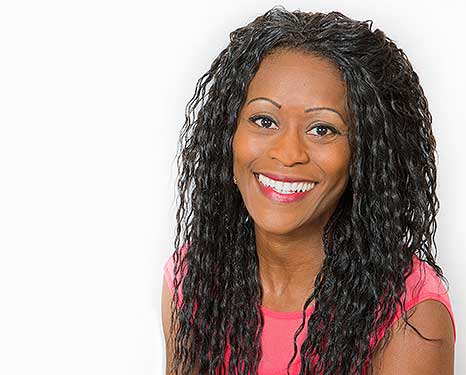 Alexandra Grant (Dance)
Alexandra Grant has trained in all genres of dance at Ballet Etudes School of South Florida, New World School of the Arts, the University Center for the Performing Arts and Florida International University. She has been featured in television commercials and recently was a principal dancer and choreographer for the prestigious Fort Lauderdale Christmas Pageant, an Emmy-winning televised production.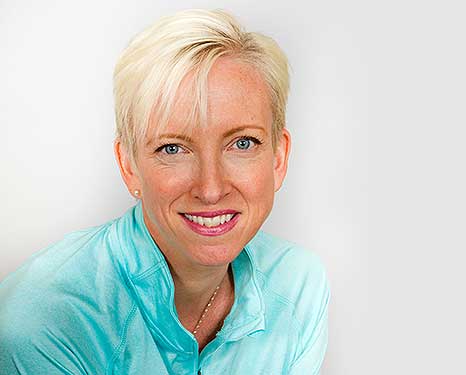 Kelly Rainford Gross (Dance/Music Theater)
Kelly Rainford Gross hails from London, England, but has lived in Fort Lauderdale since 2013 with her husband and two children. Kelly began her career as a ballet dancer and after training with Bush Davies Theater Arts and the Hammond School. She traveled the world performing on various cruise lines, performed on the West End in Sweet Charity in Mamma Mia. While performing on the West End, Kelly became well known for her teaching and choreography and taught at schools in London such as Pineapple Studios, Bird College, The Urdang Academy, The Centre and yearly appearances at UK's largest dance exhibition Move It!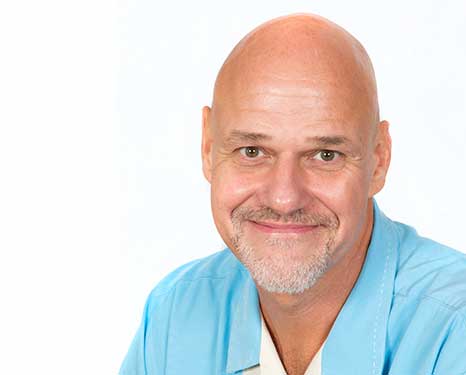 Ronald J. Hoffman (Workshops)
Ron Hoffman is a dancer, acrobat and professional clown who toured with the Ringling Brothers & Barnum and Bailey Circus. Ronald holds a Dance Teacher Certificate from City Center's Teaching Artist Training Program. He has developed and conducted many curriculum-based workshops and programs using circus skills, performance techniques and dance movements. Ron also performs with The Big Apple Circus Care Program entertaining chronically ill children and their families.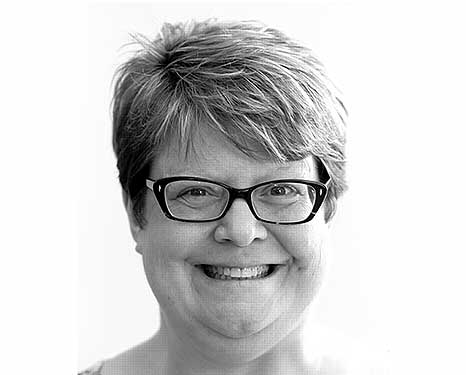 Tammy Holder (Music Theater/Vocal Coach/Director Broward Center Spotlights)
Tammy Holder is the Artist-In-Residence at the Broward Center for the Performing Arts following a 20 year career as a vocal coach/music director/teaching artist based in New York City. Tammy worked as a teaching artist for organizations such as TADA!, City Center and Disney Theatricals and has music directed for the French Woods Festival of Performing Arts. She worked with Camp Broadway to teach the vocals for the opening number of the Macy's Thanksgiving Day Parade and has appeared on public television's Sesame Street. Tammy has toured here in the U.S. and around the world, and has worked as a vocal director for Royal Caribbean Cruise Line and Jean Ann Ryan productions. Tammy maintains an active vocal coaching studio and currently has students in Broadway and Off-Broadway shows, national tours and cruise ships all over the world.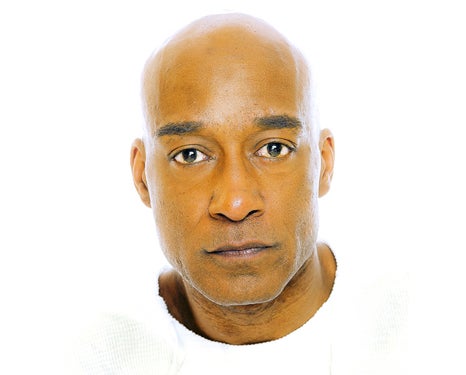 Ron Hutchins (Dance)
Ron Hutchins is an internationally acclaimed choreographer who has recently been involved with productions at Sevenages Productions, The Actors Playhouse, Wick Theatre and The Boca Raton Theatre Guild. His awards include two Carbonell Awards, a Silver Palm Award and two Broadway World Awards. His work has been featured in Cirque Productions, Hard Rock Cafe, Goodman Theatre, Marriott Theatre, Georgia Shakespeare Festival, Tennessee Repertory Theatre, Chicago Center for the Performing Arts, Arkansas Repertory Theatre, Cleveland Playhouse, Fords Theatre and Trump Taj Mahal. He also was an adjunct professor at the University of Miami, Vanderbilt University, Columbia College, Roosevelt University and Morehead State University. Ron is the founding artistic director of Destined to Dance and facilitates the Joe Killilea Dance Shoe Fund that has provided hundreds of dance shoes to students and not-for-profits all around the country.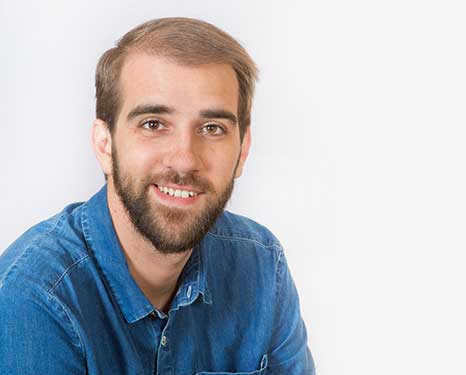 Stephen Kaiser (Acting)
Stephen Kaiser is an actor, director and teaching artist. Recent stage/television credits include: The Project Theatre, Miami Theater Center, MadCat Theatre Company, Broward Stage Door Theatre and Iggy in the STARZ Original Series MAGIC CITY. Stephen has worked with children and adults at leading cultural institutions all over South Florida including Broward Center for the Performing Arts, Art and Culture Center of Hollywood, Miami Theatre Center, Mater Performing Arts and Entertainment Academy and the Miami Institute of Contemporary Art. Stephen attended New World School of the Arts and received his BFA in Acting from SMU's Meadows School of the Arts. He is currently perusing his master's degree in Acting at Florida Atlantic University.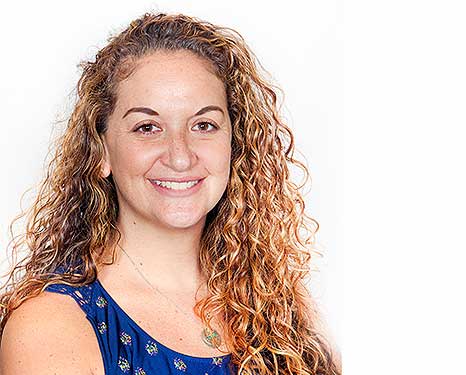 Tara Lima (Dance/Musical Theater)
Tara Lima has been dancing for over 30 years and teaching for over 20 years. Tara's professional career started at the age of 16 with Body and Soul Dance Theatre, Broward County's first contemporary dance company. Tara graduated with a BFA in Dance from New World School of the Arts in Miami, FL. She continues to teach all over South Florida and her dancers have moved on to work professionally on Broadway, Cirque Du Soleil, Disney World, commercials and music videos as well as train in prestigious college dance programs all over the country.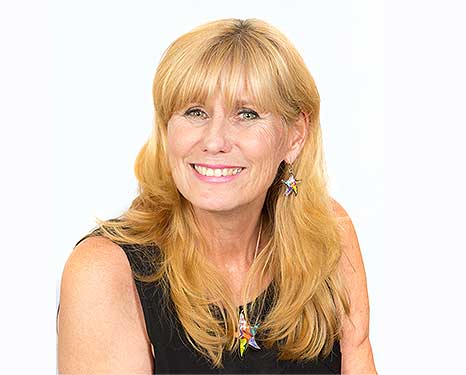 Deborah Lombard (Musical Theater)
Deborah Lombard serves as the Executive Director of Exceptional Theater Company (ETC) and has been active in the theater community and special services activities for decades. Prior to establishing ETC, she conducted drama classes and developed programs in the performing arts at organizations serving the disabled. Recognizing the need for providing these services on a larger scale throughout Florida's tri-county area, she established ETC and is determined to expand its reaches. Her theater credits have grown over the years to include appearances in Community Theater, summer stock, commercials and movies.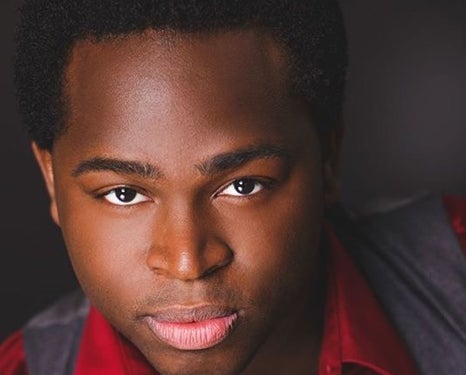 Darius J. Manuel (Choreography)
Darius Manuel has an extensive background in performance and choreography. He has toured with the Broadway National Tour of "ELF The Musical" and most recently received the 2017 BroadwayWorld award for "Best Director of a Musical" and "Best Choreographer of a Musical" for Carrie the Musical. He has a BFA in Musical Theatre from the University of the Arts in Philadelphia.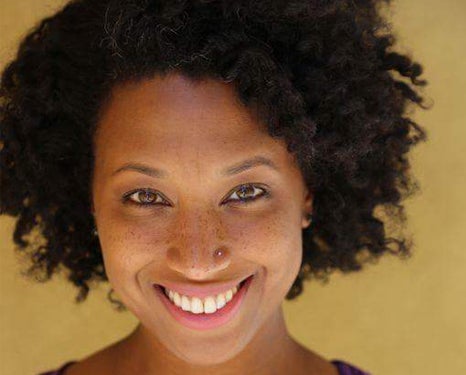 Desiree Parkman (Choreography)
Desiree Parkman is a teacher and choreographer who has trained with organizations such as Alvin Ailey and Broadway Dance Center. She has a MS and a BFA in Musical Theater. Desiree has performed in Broadway's Annie Get Your Gun, toured as a Radio City Rockette, performed in productions such as Dreamgirls and has choreographed numerous shows. She has taught at various schools throughout the nation and served as an adjudicator for national dance competitions.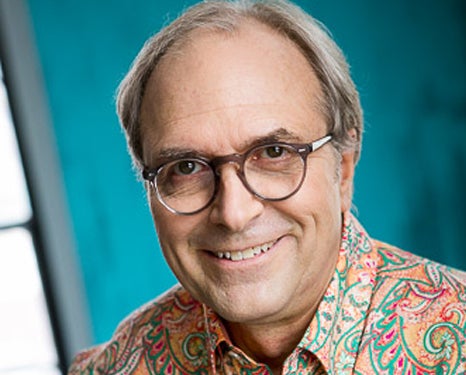 Greg Philippi (Comedy/Improv)
As an Improviser in Los Angeles, Greg Philippi trained with organizations such as Second City and Upright Citizens Brigade. Greg is a graduate of the Second City Conservatory as well as NYU Tish School of the Arts. In addition to his work in Improv, he has experience as a network television executive, music business executive and as an Indie music supervisor.​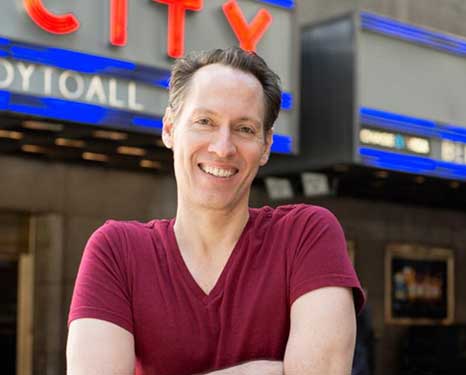 Michael Stanek (Guest Choreographer)
Michael Stanek is an artistic director, director/choreographer and arts educator. He is currently the Choreographer for The RIDE NYC! Other credits include 70, Girls, 70 starring Olympia Dukakis, (New York City Center Encores!) and Associate Director/Choreographer for Annie (KJK Production NYC). Michael served as an Artistic Director for Broadway Kidz Wisconzin, Kids With Heart (NYC), The Broadway Theatre and Wohlfahrt Haus Theatre, directing/choreographing over 100 productions. As an Arts Educator, Stanek is a Lead Teaching Artist on staff at TADA!, Together in Dance and Showstoppers and Superstars. Michael has performed internationally with 42nd Street and Sophisticated Sing and Swing starring Mercedes Ellington. After graduating the University of Wisconsin-Madison, Michael worked for the Walt Disney Company as a staging assistant, dance captain and performer in various productions including the original Prince in Beauty and the Beast-Live on Stage. Stanek is a 25 year Member of Actors' Equity Association and 7 year Associate Member of The Society for Stage Directors and Choreographer.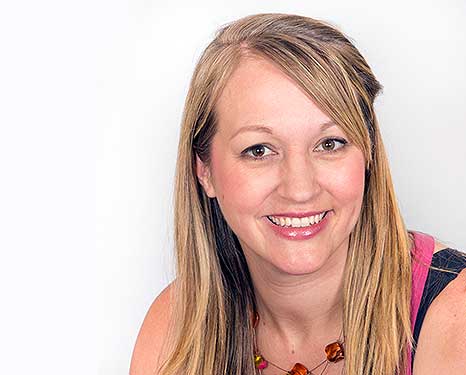 Amy Tanner (Acting and Vocal)
Amy Tanner is a Carbonell Award–winning actress, adjunct professor and high school instructor. Amy is one of South Florida's most desired private vocal and acting coaches and her students actively perform on South Florida stages, in National Tours and on Broadway. As a performer, Amy (billed Amy Miller Brennan) has performed across the country and abroad in Germany. Amy was nominated for several Carbonell Awards and can frequently be seen on South Florida's stages in Slow Burn Theatre productions, at the Actor's Playhouse and Caldwell Theater. Her NYC credits include Sunday in the Park with George, The Miracle Worker, Body Language and Metamorphoses. Amy earned her MFA in Acting from The Actors Studio/New School and her BA in Musical Theater from Birmingham Southern College.